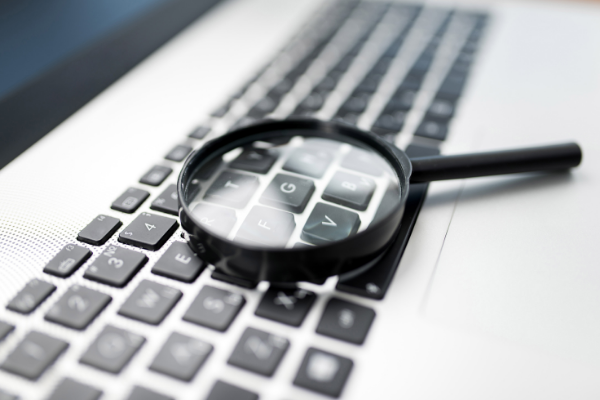 24 May

Your Hunt for the Next Trillion-Dollar Company

In 2010, the largest company in the world was Exxon Mobil Corporation (NYSE: XOM), with a market capitalisation of around US$370 billion.

Back then, the idea that a company could be worth a trillion-dollars was a distant dream.

Until 2018 came along.

That year, Apple (NASDAQ: AAPL) became the world's first trillion-dollar company, lifted by the proliferation of smart devices around the globe.

From there, it would only take another two years before the iPhone maker crossed the US$2 trillion mark.

By then, Apple was joined by its tech peers, Microsoft (NASDAQ: MSFT), Alphabet (NASDAQ: GOOGL) and Amazon.com (NASDAQ: AMZN) in the exclusive trillion-dollar club.
Scaling up by a factor of 10x
Meet John Malone, one of the most influential persons in the media industry.
Nicknamed the "cable cowboy", he earned his stripes by building and consolidating the US cable industry. In 1990, Malone's Tele-Communications Inc was the largest cable operator in the US.
If there is a person that understands the power of scale, Malone is the one.
The media business has always been about scale.
In simple terms, if a company's user base is the largest, it will be able to serve the same service or product at a cheaper cost.
That is because the firm would be able to spread the cost across its user base.
Malone understood the importance of scale early on, and used it to his advantage.
But even the cable cowboy did not anticipate how much scale internet connectivity would bring to the table.
In a 2017 CNBC interview, Malone spoke about the biggest change the media industry has experienced:
"Well, I would say the biggest change is globalization, which was really empowered by the standardization of the internet.

I mean, we never used to have a global footprint and global standards against which you could create software, hardware services.

And then those people who have developed services that ride on that platform and that global ambition explode in size.

… the denominator is up by at least a factor of ten to one in terms of scale."
Simply said, rising internet connectivity has paved the road to access billions of users worldwide, a scale that is at least a factor of 10 compared to what was possible in the past, according to Malone.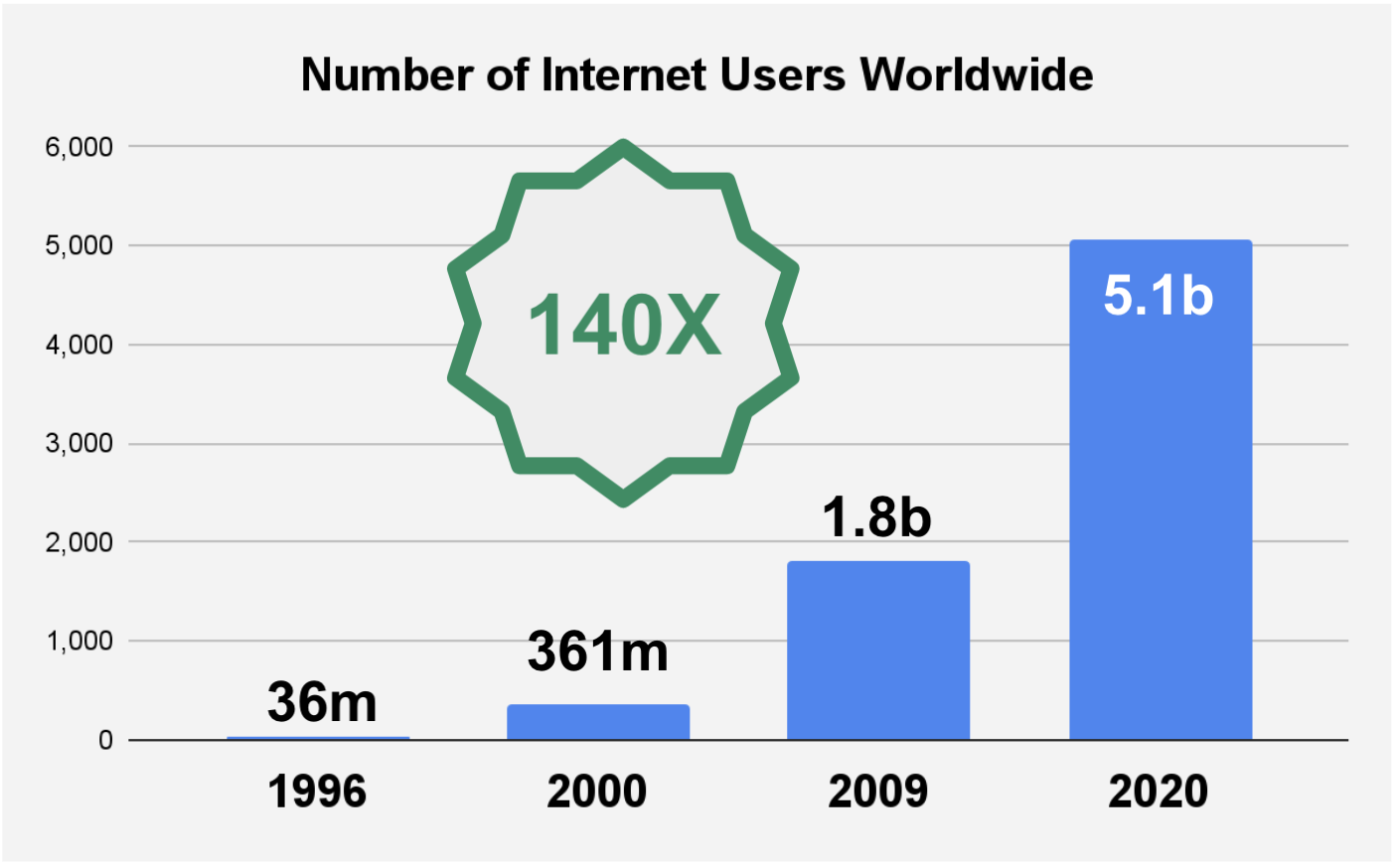 Source: Internet World Stats
In the process, we have seen four trillion-dollar US companies emerge so far that are exploiting this scale effect.
With the road to over five billion users open 24/7 for business, we should expect to see even more companies surpass that trillion-dollar milestone in the future.
The next 10 years of growth
As internet connectivity boomed, business spending in the tech space has increased significantly.
According to Gartner, worldwide spend on enterprise software is on track to exceed US$516 billion this year.
Meanwhile, total IT spend, which includes data centre systems, devices, services and communications, is projected to eclipse a whopping US$4 trillion.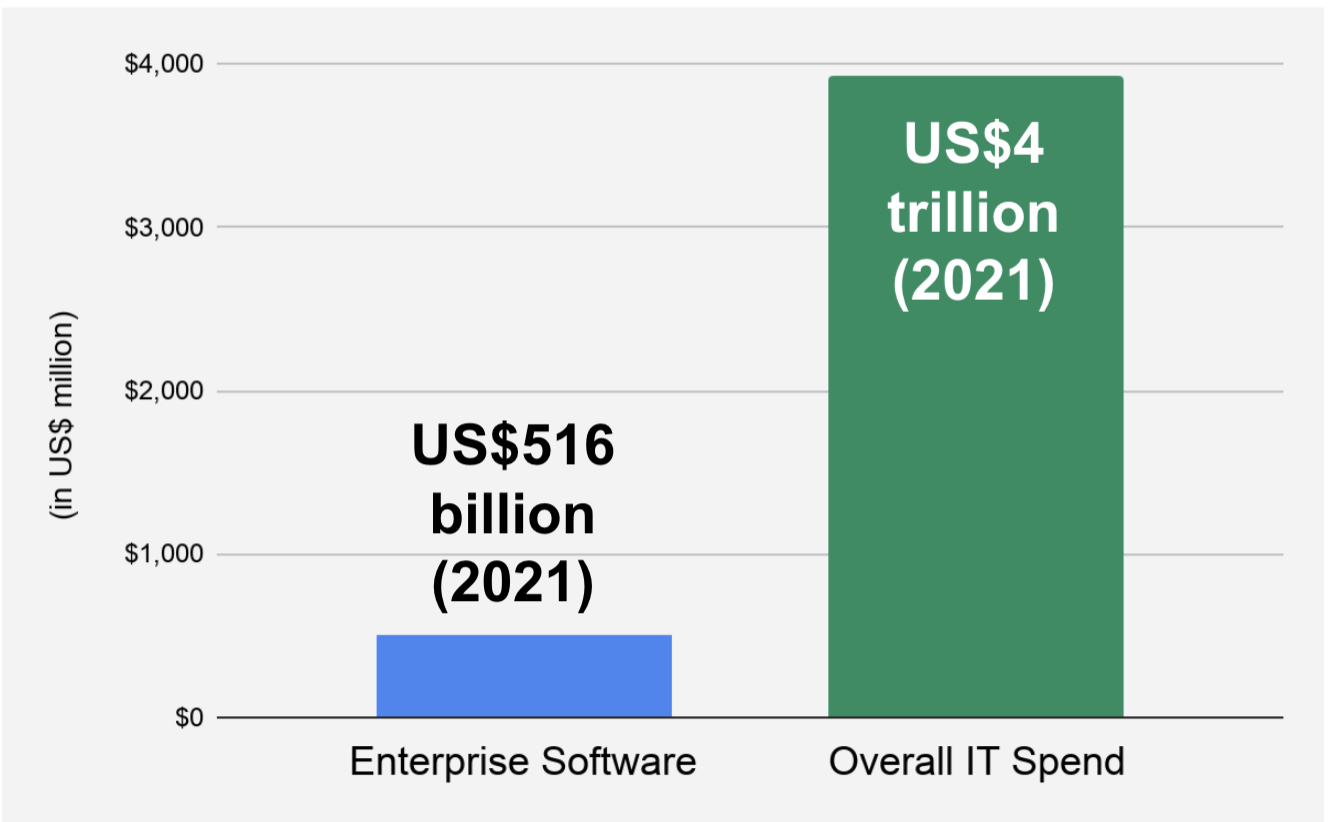 Source: Gartner
The size of the available market is mind-boggling.
But Microsoft CEO Satya Nadella believes that the addressable market is still small.
In fact, Nadella believes that tech spending, as a percentage of the global gross domestic product (GDP), is set to double over the next decade.
Whichever way you look at it, the addressable market that is available is significant and large enough to support multiple trillion-dollar companies.
That's why, at The Smart All Stars Portfolio, we will be making cloud computing a key part of our portfolio.
Over the next three months, we will be diving deeper into the industry, sharing all the knowledge that we have accumulated over the years on software-as-a-service (SaaS) companies.
We are no stranger to tech companies.
We have identified SaaS companies such as Veeva Systems (NASDAQ: VEEV) back in September 2017 as an opportunity and have scored gains of over 350% from our pick.
More importantly, we think that the opportunities to gain from cloud computing remain as promising as they were four years ago.
For 5 days only, we're reopening our US-focused growth service, The Smart All Stars Portfolio. If you'd like to register for an exclusive invitation, please CLICK HERE.
Follow us on Facebook and Telegram for the latest investing news and analyses!
Disclosure: Chin Hui Leong owns shares of Veeva, Microsoft, Apple, Alphabet and Amazon.