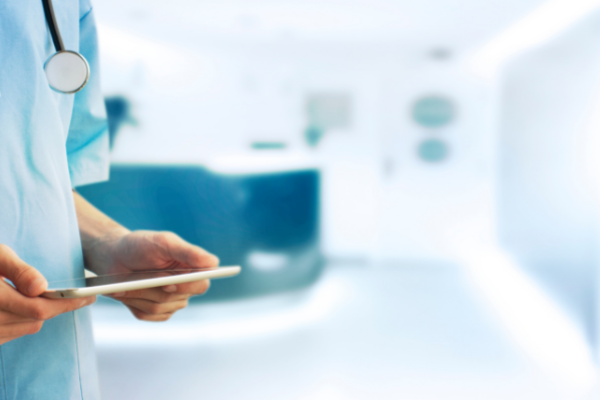 20 May

How We Scored Nearly 350% Returns from a Healthcare SaaS Stock (And How You Can Too)

Software-as-a-service (SaaS) stocks rose in prominence in 2020 as the world's workforce moved to work from home.

But SaaS is not a new idea.

In fact, we picked our first SaaS stock, Veeva Systems (NYSE: VEEV), back in late September 2017 during our stint at the Motley Fool.

Back then, SaaS stocks were starting to gain attention in the stock market.

Among the choices available, we decided to select Veeva, one of the most promising businesses that we found for SaaS.

Today, we are happy to report that those shares are up close to 350% since we made our pick.

Here are our lessons and how you can use them to look for future winners in SaaS.
Solving an industry's problems
Veeva provides cloud-based software solutions specifically for the life sciences sector.
The SaaS company's solutions were particularly ideal for an industry that is bogged down with thousands of pages of documentation generated for each new drug application (NDA) submission.
In addition, maintaining regulatory compliance was challenging amid an era where firms going global and joint-partnerships were becoming the norm.
Veeva's cloud-based solutions were going up against on-site software solutions that could barely keep up with the changing demands of the industry.
The benefits that SaaS could being to the industry were compelling for us.
The first mover's advantage
At the same time, we identified Veeva's first-mover advantage as being critical in enabling the company to become the dominant SaaS provider in healthcare.
Given the mission-critical nature of its solutions, we reasoned that it would be hard for Veeva's customers to switch to another SaaS provider once the customer adopts Veeva's solutions.
With the customers locked in, the subscription model that SaaS companies use would then provide a consistent stream of revenue and profits.
The cash generated can be used to reinvest in the company to become even more entrenched within the industry.
Stellar financials
Fast forward to today, we can conclude that our observations proved to be largely correct.
When we picked Veeva in September 2017, the SaaS company had generated US$617 million in revenue and US$117 million in profits, on a trailing 12-months (TTM) basis.
Today, Veeva's TTM sales have more than doubled to US$1.47 billion while its TTM profits have more than tripled to US$380 million.
The SaaS firm also generated US$551 million in TTM free cash flow, demonstrating that it can turn every dollar of revenue to almost US$0.38 of free cash flow for an enviable free cash flow margin.
Veeva also reported a 124% subscription revenue retention rate, a strong statistic that validates our original observation that customers are sticking to its solutions and in turn, increasing their spend with the SaaS company.
Optionality for more
If you think that Veeva's growth is all done and over with, think again.
Veeva believes that its total addressable market is worth US$12 billion, implying that the SaaS provider currently has a market share in the low teens.
In addition, Veeva has made inroads into industries outside its core life sciences sector, with the cosmetics sector and consumer packaged goods (CPG) sector being its key focus.
The paths for future growth remain bright, as it is for the SaaS industry in general.
Get Smart: Winners that keep winning
Just because we picked Veeva more than three years ago, it doesn't mean that investors can no longer profit from its future growth.
Here's the thing: we also picked Apple (NASDAQ: AAPL) in November 2016 and Amazon (NASDAQ: AMZN) in February 2017.
In both instances, some investors scoffed at the two picks as being too big and too well-known.
Today, we can report that shares of the iPhone maker are up almost 350% while the online retailer's shares are up 280%. I don't know about you, but if those are boring returns, I would like to have more servings of boring.
Likewise, even after the boom of 2020, we think that SaaS companies will remain as relevant as ever.
With worldwide IT spend expected to exceed US$4 trillion in 2021, according to Gartner, the runway ahead looks to be as long as ever, which is why we are making SaaS a key part of The Smart All Stars Portfolio.
If you would like to join us as we hunt for the next Veeva, click HERE.
For 5 days only, we're reopening our US-focused growth service, The Smart All Stars Portfolio. If you'd like to register for an exclusive invitation, please CLICK HERE.
Follow us on Facebook and Telegram for the latest investing news and analyses!
Disclosure: Chin Hui Leong owns shares of Apple, Amazon, and Veeva Systems.