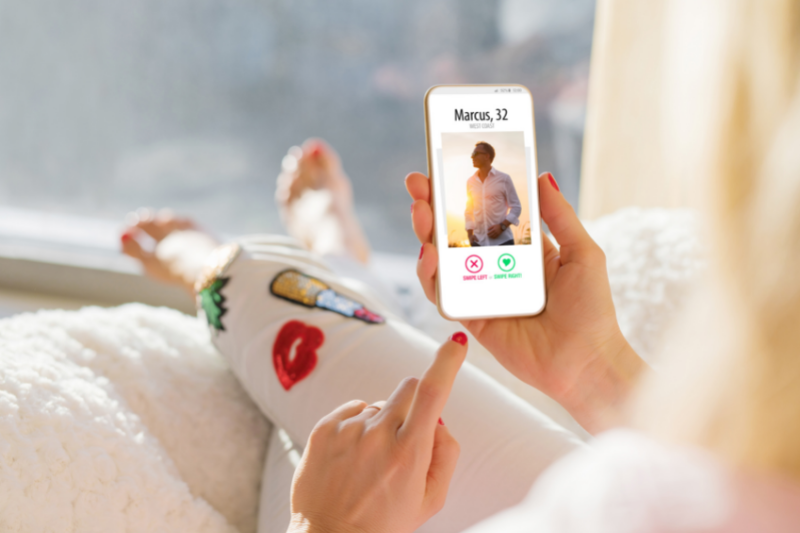 20 Aug

Looking to Grow Your Wealth? These 3 Companies Make Great Candidates

Are you looking to grow your investment pot of gold?

If so, you could consider investing in growth stocks.

Growth investing hinges on the ability of your underlying investments to post higher revenue, profits and cash flow over time.

As the business becomes more valuable, its share price should also rise in tandem.

The US market offers tantalising opportunities for growth as it offers a wide breadth of companies for investors to select from, many of which cannot be found in the Singapore market.

Investors can gain exposure to software-as-a-service businesses or those that specialise in cloud computing.

Here are three companies that may be suitable candidates if you plan to grow your investment dollars.
Match Group (NASDAQ: MTCH)
Match Group is a leading provider of digital dating apps that enable people to make meaningful connections with one another.
Some of its popular brands include Tinder, Match, OkCupid and PlentyOfFish.
For its fiscal 2021 second quarter (2Q2021), Match saw total revenue jumping by 27% year on year to US$708 million.
Operating profit inched up 7.3% year on year to US$209.9 million, while net profit surged by 88.1% year on year to US$140.9 million.
For context, there were losses from discontinued operations booked in 2Q2020.
Excluding this loss, net profit would still have risen by 28.6% year on year.
The number of paying customers increased by 15% year on year to close in on the 15 million mark, while revenue per customer rose by 10% year on year to US$15.46.
Tinder, Match Group's most popular brand, announced an array of new product features during the quarter.
These include the introduction of video within Tinder profiles and the opportunity to chat before a match is made, two "firsts" for the app.
Match has also been growing its stable of emerging brands that include apps such as Hinge, Azar and Hakuna, with direct revenue exceeding US$100 million in this quarter, up 71% year on year.
The company also recently closed off its acquisition of Hyperconnect, which introduces two new brands into its stable — Azar and Hakuna, and bringing significant presence in Asian markets and Generation Z.
In the medium-term, Match sees potential for new applications for augmented reality and enhanced artificial intelligence-based technology to enable more immersive and interactive dating experiences online.
Nike (NYSE: NKE)
Nike is one of the largest sports footwear and apparel brands in the world.
The company had to temporarily shut most of its retail store network last year as the pandemic swept across the world.
Since then, Nike has bounced back strongly and posted a pleasing set of financial numbers.
For its fiscal year 2021 (FY2021) ended 31 May 2021, revenue rose 19% year on year to US$44.5 billion while gross profit jumped by 23% year on year to US$20 billion.
Net profit more than doubled year on year from US$2.5 billion to US$5.7 billion.
Nike declared a total annual dividend of US$1.07, 12% higher than the US$0.955 it declared in its prior fiscal year.
CEO John Donahoe highlighted the company's digital advantage as being a key factor for its continued success.
Nike's digital business has more than doubled over the last two years to over US$9 billion, fuelled by deeper customer connections along with compelling product innovations.
The company now has more than 300 million members, with paying customer growth exceeding new customer signups.
Lowe's (NYSE: LOW)
Lowe's is a home improvement company with around 2,200 home improvement and hardware stores in both US and Canada.
The company employs over 300,000 staff that serve close to 20 million customers a week.
For its fiscal 2021 first half (1H2021), Lowe's reported a 10.7% year on year increase in revenue to US$52 billion.
Operating profit jumped by 25.3% year on year to US$7.5 billion and net profit surged by 28.2% year on year to US$5.3 billion.
The company also generated around US$6.1 billion in free cash flow for the period.
Lowe's Total Home Strategy is bearing fruit, with US comparable store sales up 32% over the last two years.
This strategy involves providing a full range of products and services for consumers, fulfilling a total home solution for every home.
Some attributes include the acceleration of its online business, expansion of installation services, and increase in assortment of items offered.
Disclaimer: Royston Yang owns shares of Nike.