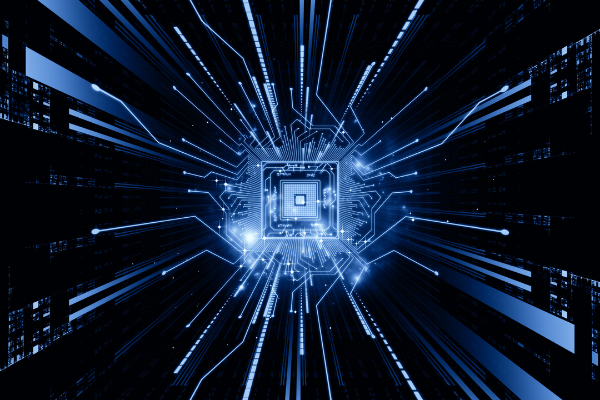 22 May

SaaS Stocks Riding The Second Wave of Digitalisation

We are witnessing the dawn of a second wave of digital transformation, says Microsoft (NASDAQ: MSFT) CEO Satya Nadella.

He has good reason to believe so.

For the third quarter of the fiscal year ending 30 June 2021 (FY2021), Microsoft delivered a 19 per cent growth in revenue compared to a year ago and saw its profits soar by 44 per cent year on year.

It's an impressive feat, especially for a company its size.

Evidently, the roll out of the COVID-19 vaccine has not stopped the US$1.9 trillion tech giant.
The big rush to the cloud
The key driver behind Microsoft's growth continues to be the shift from on-premise software to cloud-based software.
Without a doubt, the pandemic has accelerated this online shift.
Microsoft's commercial cloud revenue, which covers all its cloud-related products and services, grew by 33 per cent year on year in its latest quarter, and is showing no signs of slowing down.
The Redmond-based company is not the only beneficiary.
DocuSign (NASDAQ: DOCU), which enables companies to sign agreements electronically, also experienced a boom, with revenue climbing 49 per cent year on year for its fiscal year ended 31 January 2021 (FY2021).
The nature of the eSignature provider's growth is instructive to the digital transformation wave that is happening today.
When COVID-19 started to impact businesses in the first quarter of last year, customers flocked to DocuSign's core eSignature service which was critical in keeping its client's businesses running.
But as the initial rush to digitalise critical business processes started to taper off, customer interest did not wane.
Instead, there was a renewed urgency among its clients to explore other parts of their business to bring online.
It was a need that DocuSign was all too happy to oblige.
On Cloud 9
Cloud services offered by DocuSign and Microsoft are offered as a software-as-a-service (SaaS).
A key SaaS characteristic is the subscription model whereby customers pay monthly, quarterly or annual fees for access to the software offered.
This approach stands in contrast to the costly, one-off license fees that are common in traditional, on-premise software installations.
The subscription model, if done well, can be a win-win solution for both customers and SaaS providers.
Clients looking to digitalise their business operations will find the lower upfront cost attractive.
On the other side, the subscription fees earned by SaaS companies provide them a better handle of their future revenue.
Subsequently, SaaS companies are able to invest to improve their software and support with less uncertainty over whether they are able to earn enough revenue in the future to sustain their business.
Land and expand
As the urgency to digitalise increases, SaaS companies that did well last year are stepping up to fulfill these needs.
For DocuSign, the company is able to expand its software portfolio beyond its bread and butter eSignature service, and offer a cloud service to manage the entire contract lifecycle.
Backed by a recurring revenue model, the eSignature company had the financial means to acquire Seal Software, an artificial-intelligence (AI) driven, contract analytics firm.
Similarly, Microsoft has acquired no less than eight companies in 2020 to expand its products and capabilities in key growth areas such as 5G networks, cybersecurity, gaming and eSports.
Some of the tech giant's moves are bearing fruit.
In January, Microsoft revealed that its security business has surpassed US$10 billion in annual sales. Meanwhile, its Xbox Live gaming subscriptions has amassed over 100 million monthly active users.
In sum, the subscription model has enabled SaaS companies to reinvest in their business, increase customer spend and enter into new markets.
Diving deeper into industries
As SaaS companies grow, there is an increasing interest in industry-specific solutions.
Many software solutions are designed to be generic in nature and may not always fit the different requirements of each industry.
Take Zoom Video Communications (NASDAQ: ZM) for instance.
The video conferencing service is used for anything from connecting with your loved ones and communicating with your work colleagues to engaging with your children's teachers.
Zoom is also used for telemedicine, events, government communications and more.
According to SaaS veteran and venture capitalist Gordon Ritter, market penetration within industries for broad-based solutions tends to be low, ranging from five to 10 per cent.
To achieve higher market penetration, SaaS solutions will need to tailor their solutions to a specific industry's needs.
The payoff can be significant.
Industry-focused software tends to be sticky due to its customised solutions. The margins earned are usually higher, as a result.
As such, Zoom is starting to focus on key sectors where its software has found success such as governments and online education.
In addition, the video conferencing firm has its eye on telemedicine and telehealth.
If Zoom is successful in delivering new vertical solutions, the company could see its growth runway lengthen.
Market consolidation ahead
The lucrative SaaS market has no doubt attracted competitors.
According to OKTA (NASDAQ: OKTA), an identity management platform, smaller companies that it serves are using 73 apps on average. Larger OKTA clients deploy more than two times this number, averaging 175 apps for 2020.
The crowded SaaS space is likely to present risks and opportunities.
Not all SaaS companies will be successful in gaining a meaningful share to sustain their operations and grow.
As we alluded to earlier, incumbents such as Microsoft may acquire smaller firms, thereby cutting short their lifespan in public markets and limiting the investor's chance to profit from these opportunities.
Meanwhile, as SaaS companies move into specific industries, only a handful of companies will emerge as market leaders.
Selecting the right stocks becomes ever more crucial if you want to profit from this second wave of digitalisation.
Get Smart: The reward outweighs the risk
Investing in stocks will always come with risk.
When we invest, we have to accept that there is a chance that we might not earn the required returns that we seek.
The other side of the equation, of course, is the reward.
For SaaS companies, I submit that the potential payoff for investors far outweighs the risks.
Since 2016, Microsoft shares have grown by more than 4.5 times.
Not to be outdone, Zoom shares have soared by over 470 per cent since its IPO in April 2019 while DocuSign shares are up almost five-fold since going public around a year before Zoom.
Best of all, the SaaS space looks poised to ride another wave of growth in the coming years.
According to Gartner, the global spend on IT products and services is set to come close to US$4 trillion in 2021.
At that scale, there could be room for multiple SaaS winners.
With win-win benefits for both customers and SaaS providers, there could well be a third win for investors like you and me to profit alongside this new wave of digitalisation.
Note: An earlier version of this article appeared in The Business Times.
10 Growth Stocks To Supercharge Your Portfolio! In our latest special FREE report, we cover 3 unstoppable growth trends and the 10 stocks that will ride them in 2021 and beyond! CLICK HERE to download now!
Follow us on Facebook and Telegram for the latest investing news and analyses!
Disclaimer: Chin Hui Leong owns shares of Microsoft, DocuSign and Zoom.