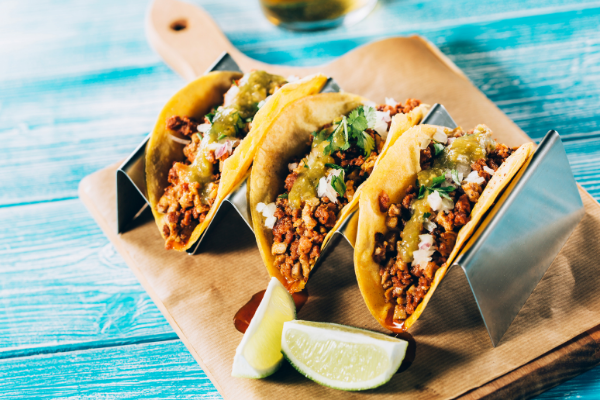 06 May

Why Investors Can't Get Enough of These Three Growth Stocks

The world is still recovering from the pandemic, but don't tell these growth companies.

Investors can rejoice as there are still businesses out there that have proven their mettle despite the odds.

These businesses have been able to either pivot their business model to adapt to the new environment, or latched on to new trends that have taken root since the crisis began.

As a result, these companies have displayed resilience in the face of adversity.

Here are three growth stocks that investors can consider adding to their investment watchlists.
Peloton (NASDAQ: PTON)
Peloton sells exercise equipment such as treadmills and exercise bikes.
The company also sells connected fitness subscriptions that allow customers to work out to a trainer using an app on their mobile phones.
With a large group of people telecommuting due to lockdowns and movement restrictions, more are now choosing to exercise from home instead.
This trend has led to a surge in demand for Peloton's products and services.
For the company's fiscal 2021 second quarter ended 31 December 2020, connected fitness subscriptions more than doubled from 712,000 to 1.67 million.
Total workouts quadrupled from 24.3 million to 98.1 million as more people utilised Peloton's equipment and services to exercise from home.
The surge in users has pushed Peloton's membership base from just two million a year ago to 4.4 million.
Subscription revenue surged by 143% year on year from US$144.3 million to US$351.2 million for the first six months of the fiscal year.
The company is embarking on aggressive growth initiatives.
In December last year, it acquired Precor, one of the largest global commercial fitness equipment providers, for US$420 million.
This acquisition will also increase its US manufacturing presence to help the company to fulfil the surge in orders.
And in March, Peloton announced its expansion into Australia, the first time the company is entering the Asia-Pacific region.
Chipotle Mexican Grill (NYSE: CMG)
Chipotle Mexican Grill, or CMG, is a Mexican-inspired restaurant chain with over 2,800 outlets as of 31 March 2021.
The company employs around 97,000 employees and its outlets are mainly concentrated in the US.
When the pandemic broke out, CMG was forced to temporarily shut the bulk of its stores in the US.
Resourcefulness featured strongly in CMG's case as management tackled the shift from physical to online orders.
For the first quarter of 2021, revenue increased by 23.4% year on year to US$1.7 billion, with comparable restaurant sales jumping 17.2% year on year.
Of note, digital sales grew nearly 134% year on year and accounted for half of the quarter's sales.
In the same period last year, digital sales only accounted for slightly more than a quarter of total sales.
Looking ahead, Chipotle's management team is targeting to open around 200 new restaurants for 2021.
For the quarter, 40 new restaurants were opened, with 26 of them featuring a Chipotlane that allows customers to pick up their orders more easily, making the ordering and collection process hassle-free.
PayPal (NASDAQ: PYPL)
PayPal owns and operates a payment technology platform that supports money transfers and online payments.
The company reported a record 2020 with total payment volume (TPV) rising 31% year on year to US$936 billion.
The strong results were powered by a huge shift from physical to online payments due to the pandemic.
As more people stayed home, they also started transacting online via e-commerce portals that are linked to PayPal accounts.
The company's net revenue rose 21% year on year to US$21.5 billion while net income jumped from US$2.5 billion to US$4.2 billion.
PayPal also added 72.7 million net new active accounts last year, up 95% year on year.
The company continued to improve its service offerings to attract more customers to its platform.
It introduced a Cash a Check feature on its digital wallet, Venmo, that allows users a quick and easy way to cash their checks.
Xoom, the company's money transfer service, launched a secure and convenient way to make money transfers to mobile wallets in 12 countries, helping to ease customers' pain points.
PayPal is also going big on cryptocurrencies with the purchase of Curv in March 2021.
Curv is an Israeli firm that provides cloud-based infrastructure for digital asset security.
And late last month, a cryptocurrency function was launched on Venmo, allowing customers to buy, sell and hold cryptocurrencies within the Venmo app.
SPECIAL FREE REPORT! 10 Growth Stocks To Supercharge Your Portfolio! We cover 3 unstoppable growth trends and the 10 stocks that will ride them in 2021 and beyond! CLICK HERE to download for FREE now!
Don't forget to follow us on Facebook and Telegram for some of our latest free content!
Disclaimer: Royston Yang does not own shares in any of the companies mentioned.