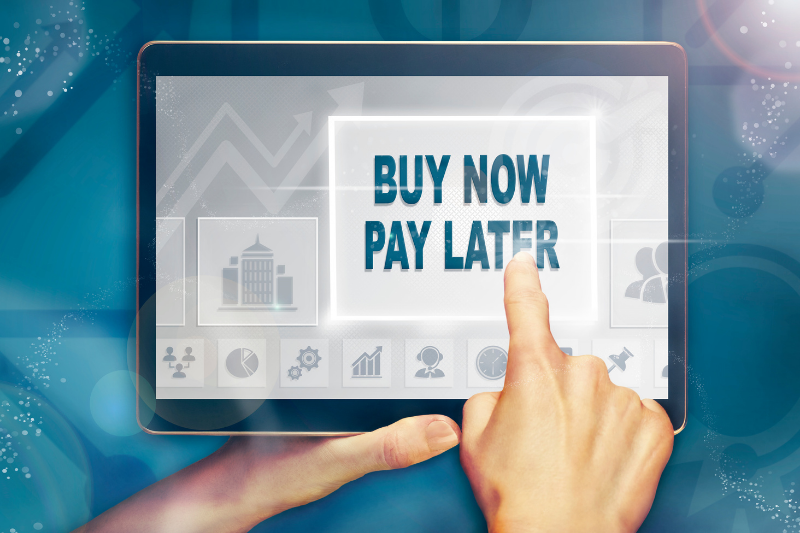 30 Aug

Three Sectors That Are Growing at Breakneck Speed

Many businesses leverage the internet to grow their customer base and revenue.

And this trend has been further accelerated by the outbreak of the pandemic.

This singular event has resulted in a massive surge in online adoption as movement restrictions and work-from-home arrangements have pushed hordes of people onto the World Wide Web.

Companies that had an online presence before the pandemic have seen their business flourish.

In particular, several sectors have witnessed strong growth as years of future growth have been compressed into a shorter time frame.

Here are three sectors that are growing at breakneck speed, and investors who want to enjoy a slice of this growth can consider investing in some of the companies within them.
Online payments
Before 2020, e-commerce was already experiencing steady growth as more people enjoyed the convenience of shopping online.
But when the pandemic hit, many were left with no choice but to rely on e-commerce as air travel was curtailed and movement restrictions made physical shopping trips nearly obsolete.
The massive surge in e-commerce has benefitted players such as Amazon (NASDAQ: AMZN) and Etsy (NASDAQ: ETSY) that run platforms for buyers and sellers to transact.
Along the way, the online payments industry has also seen a sharp jump in volume as more people feel comfortable transacting online.
Latin American e-commerce firm Mercadolibre (NASDAQ: MELI) has reported a significant surge in payments volume and value on its platform.
Total payment volume (TPV) for the second quarter of 2021 (2Q2021) jumped by 56.3% year on year to US$17.5 billion, with the number of transactions shooting up by 80.3% year on year to nearly 730 million.
PayPal (NASDAQ: PYPL), which runs a payment platform that connects merchants and customers, announced a 40% year on year jump in TPV for 2Q2021 to US$311 billion.
And Sea Limited (NYSE: SE), an Asian-based gaming and e-commerce firm saw TPV for its mobile wallet more than doubling year on year to hit US$4.1 billion for 2Q2021.
The above are just some examples that illustrate the pace of growth in online payments.
This trend is set to continue even after the pandemic subsides as more people are now comfortable transacting online and should continue to do so.
Cloud computing
The invention of smartphones has been a godsend for businesses that can take advantage of the connectivity offered.
Instead of using just your desktops and laptops to connect to the internet, anyone can now access the web through their mobile devices wherever they are.
As a result of this shift, more businesses have digitalised their operations and shifted them online, and cloud computing was born.
Essentially, the software can now be delivered in an easy-to-access and convenient manner through the use of the cloud.
Microsoft (NASDAQ: MSFT) is a pioneer when it comes to cloud computing and runs a platform known as Azure.
Its intelligent cloud division saw year on year revenue growth of 30% to hit US$17.4 billion for the quarter ended 30 June 2021.
Adobe (NASDAQ: ADBE) is another big player in the cloud space.
The US$310 billion business saw subscription revenue for its various cloud services (Document Cloud, Creative Cloud and Experience Cloud) rise by 27.7% year on year for its fiscal 2021 first half (1H2021).
Software-as-a-service companies that deliver their services and solutions over the cloud, such as Salesforce.com (NYSE: CRM) and DocuSign (NASDAQ: DOCU), are also enjoying brisk business.
The former delivers customer relationship management software while the latter specialises in digital signatures for corporate agreements.
Salesforce.com saw subscription revenue rise by 21.6% year on year for 1H2021 while DocuSign's subscription revenue jumped by 61% year on year for the current quarter.
Buy now, pay later (BNPL)
Customers love having different payment options and "Buy Now, Pay Later", or BNPL, is one of the latest to gain popularity.
The idea itself is similar to instalment payments made on a credit card, with the difference being that BNPL allows for much smaller transaction amounts that are spread out over a shorter period.
The industry has grown very quickly, with many financial firms jumping on the bandwagon.
PayPal launched its BNPL service recently in Australia and offered it to around nine million customers, while also expanding its offering in Germany to allow different payment periods.
Payment volume for its BNPL initiative increased by 49% quarter on quarter in 2Q2021 while unique merchants and consumers have increased by close to 30% over the same period.
Affirm Holdings (NASDAQ: AFRM), a company specialising in offering BNPL services, saw its gross merchandise volume (GMV) increase by 83% year on year to US$2.3 billion.
BNPL is gaining in popularity and its allure has attracted many financial players to throw their hats into the ring.
Credit and debit card giant Mastercard (NYSE: MA) has also jumped in with its BNPL offering late last year.
All this activity points to strong potential for the BNPL space to continue growing in the years ahead, offering all players a chance to expand their market share and revenue base.
We rarely do this! In just a few days, we'll be opening the doors to The Smart All Stars Portfolio. Inside this growth-focused portfolio are over 21 U.S. stocks primed for huge profit potential. As the market looks set to rise over the rest of the year and beyond, this could be a turning point for growth investors. If you're one of them, click here to let us know, so we can alert you once we reopen the service!
Follow us on Facebook and Telegram for the latest investing news and analyses!
Disclaimer: Royston Yang owns shares of PayPal, Adobe and Mastercard.