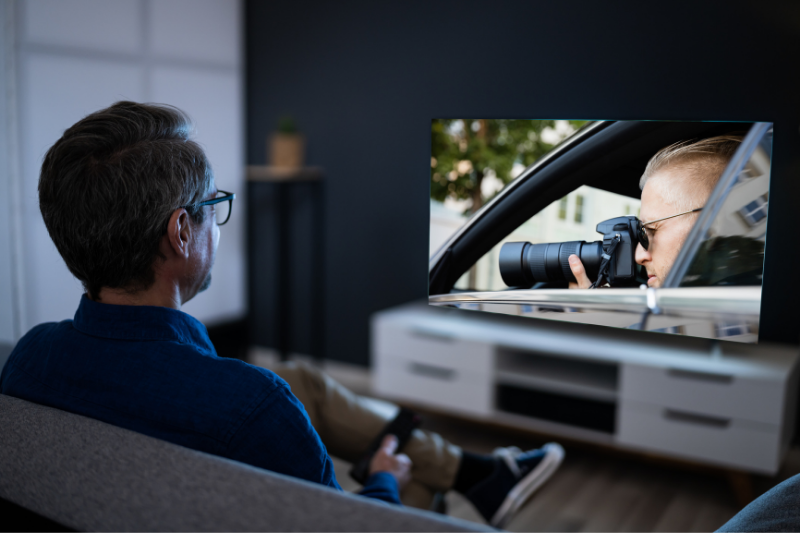 14 Jul

These US 4 Companies are Well-Positioned for Further Growth

As the global recovery takes hold, many companies are enjoying a respite.

As human habits alter, a group of companies has emerged that seeks to ride on the coattails of change.

The post-pandemic future will involve more telecommuting and a surge in data usage as more people have shifted online.

Digitalisation, though, is not a new trend.

The pandemic has simply accelerated its adoption, thus opening up opportunities for businesses to take advantage of this online user explosion.

Here are four US stocks that are well-positioned for further growth.
Okta (NASDAQ: OKTA)
The frustration of having multiple login usernames and passwords for different websites or email addresses should be familiar to most of you.
But can you imagine this problem existing on a larger scale among thousands of users?
That's exactly the problem that Okta is trying to solve.
The company's Identity Cloud solution seeks to manage authorisation (who can enter) and access (what can users access) privileges for users across an organisation.
Okta uses one platform to provide secure access to all of an organisation's access points, whether they are devices, cloud apps, on-premise mobile apps, or the Internet of Things.
The company's revenue has grown impressively since the fiscal year 2019 (FY2019), more than doubling from US$399 million to US$835 million in FY2021.
For its fiscal 2022 first quarter (1Q2022) ended 30 April 2021, Okta reported continued growth, with revenue jumping by 37% year on year to US$251 million.
The number of customers increased by 27% year on year to 10,650 for the quarter.
The company is confident of growth as its total addressable market has been estimated at US$80 billion, significantly higher than its current full-year revenue.
Peloton (NASDAQ: PTON)
Facing problems exercising in gyms due to strict lockdown measures?
Peloton offers a great solution by selling exercise equipment such as treadmills and exercise bikes that allow you to exercise in the comfort of your own home.
The company also sells connected fitness subscriptions that allow customers to work out with trainers for a variety of exercises.
Peloton has witnessed massive growth since the pandemic's outbreak.
For its fiscal 2021 third quarter ended 31 March 2021 (3Q2021), connected fitness subscriptions more than doubled from 886,000 to around 2.1 million.
Total workouts surged from 44.2 million a year ago to 149.5 million.
The number of members more than doubled year on year from 2.6 million to 5.4 million.
For the first nine months of fiscal 2021, total revenue surged by 153% year on year to US$3.1 billion, with subscription revenue making up around 19% of total revenue.
Peloton reported a net profit of US$124.2 million for the period, reversing a loss of US$160.7 million in the prior year.
The exercise machine maker, though, had to recall its Tread+ Treadmills after the reported death of a child involving the machine.
Shopify (NASDAQ: SHOP)
People who lost their jobs during the pandemic have turned to Shopify to start their own online businesses.
The e-commerce company makes it a breeze to start, run and grow a business from scratch.
The Canadian-based company powers over 1.7 million businesses in over 175 countries.
After reporting a blowout 2020 with revenue surging 86% year on year and gross merchandise value soaring by 96% year on year, Shopify's growth momentum looks set to continue into 2021.
For 1Q2021, revenue jumped by 110% year on year to US$988.6 million, coupled with gross merchandise volume (GMV) more than doubling over the same period to US$37.3 billion.
Shopify continues to spend on strengthening its platform and has introduced features that offer merchants greater insights into their inventory and allows increased flexibility in managing their orders.
Netflix (NASDAQ: NFLX)
Netflix has been a lifesaver for many people cooped up at home.
The video-streaming company offers a wide array of TV series and movies that can be watched on-demand in the comfort of your home.
The surge in streaming paid memberships is a testament to that.
Netflix enjoyed a 13.6% year on year growth in subscription numbers for 1Q2021, with total membership hitting 207.6 million.
Revenue also rose in tandem, up 24.2% year on year to US$7.2 billion.
Net income more than doubled year on year from US$709 million to US$1.7 billion.
The company plans to spend over US$17 billion on new content creation this year to endear more people to its platform.
Its strategy is to also create localised content in various countries that cater to the language and demographics of specific target markets.
Disclaimer: Royston Yang does not own shares in any of the companies mentioned.