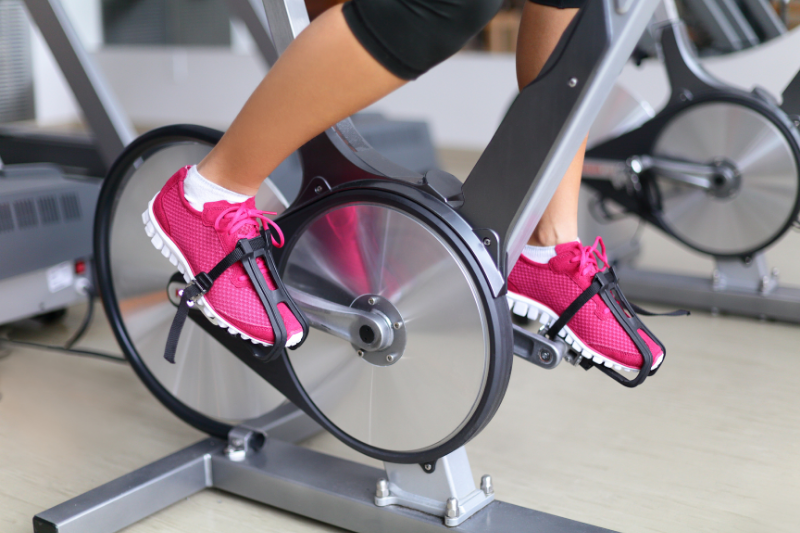 13 Jan

These 4 US Growth Stocks Are at 52-Week Lows: Are They a Buy?

It's been a wild ride for US stock investors since the start of 2022.

The technology-heavy NASDAQ Composite Index (INDEXNASDAQ: .IXIC) (NASDAQ Index) has fallen around 4.3% year to date.

When measured from its peak of 16,057.44, the index has tumbled around 5.6%.

The broad market is witnessing an even worse result, with a record number of technology stocks plunging by more than 50%.

Bloomberg has reported that roughly four out of 10 companies on the NASDAQ Index have halved from their 52-week highs.

The swoon can be traced back to the Federal Reserve's intention to start raising interest rates.

Growth stocks have been sold down savagely as investors adjust their expectations to incorporate a world with higher interest rates.

Amid the carnage, there could be attractive opportunities for growth investors to load up on quality companies.

Here are four growth stocks trading at their 52-week lows that could be a screaming bargain.
Zoom Video (NASDAQ: ZM)
Zoom Video is a communications technology company that offers a videoconferencing platform as a cloud service.
The company has seen a surge in demand for its software as more people telecommute and communicate with their loved ones through the internet due to the pandemic.
Shares of Zoom are down 50% in the last year to US$175.97 and are just a tad above their 52-week low of US$164.90.
The videoconferencing company reported a sparkling set of earnings for the first nine months of its fiscal 2022 ended 31 October 2021.
Revenue surged by 71.2% year on year to US$3 billion while operating profit doubled year on year to US$811.8 million.
Net profit soared by 115.1% year on year to US$884.6 million.
During the quarter, Zoom also reported a near doubling of customers contributing more than US$100,000 in trailing 12-month revenue to 2,507.
Meanwhile, its net dollar expansion rate remained above 130% for the 14th consecutive quarter.
Moving forward, with a hybrid work environment being the new norm, the company should continue to enjoy steady growth.
Mercadolibre (NASDAQ: MELI)
Mercadolibre is an e-commerce company that operates online marketplaces and a payments platform in Latin America.
The company's share price has declined by close to 36% in the past year, and it is trading close to its 52-week low of US$1,001.
Despite this fall, Mercadolibre continues to report healthy financial numbers.
For the first nine months of 2021 (9M2021), revenue soared by 86.7% year on year to US$4.9 billion while net profit more than doubled year on year to US$129.4 million.
Operating metrics also look encouraging — for the company's fiscal 2021 third quarter (3Q2021), gross merchandise revenue rose by 23.9% year on year to US$7.3 billion while total payment volume jumped by almost 44% year on year to US$20.9 billion.
Mercadolibre also recently concluded the acquisition of Redelcom, a Chilean company operating a payment network with the flexibility of reaching out to small and large businesses.
Peloton (NASDAQ: PTON)
Peloton is an exercise equipment manufacturer that produces stationary bicycles and treadmills for customers to exercise on.
It also sells a monthly subscription for workout classes that are streamed remotely via different media.
Peloton's shares have shrivelled by 76.5% in the past year, closing at US$36.56 recently. The stock is trading close to its 52-week low of US$31.51.
The company's products are facing slower demand as economies open up and people shed their stationary bikes to head out to the gym.
For its fiscal 2022 first quarter ended 30 September 2021, the revenue of connected fitness products fell by 16.7% year on year to US$501 million.
This decline was mitigated by the 94.3% year on year rise in subscription revenue to US$304.1 million.
However, Peloton recorded an operating loss of US$359.7 million, reversing an operating profit of US$68.9 million in the prior year.
Net loss clocked in at US$376 million against a net profit of US$69.3 million a year ago.
The company is trying to reverse its fortunes by unveiling its newest pair of cycling shoes called Altos that is designed for its popular Peloton Bike and Bike+.
Fiverr International (NYSE: FVRR)
Fiverr is an Israeli company that runs an online platform for freelance services, connecting both buyers (companies that seek services) and sellers (freelancers offering their services).
Shares of Fiverr have plunged by 61.7% in the past year and are trading at US$97.23, slightly above their 52-week low of US$91.83.
As economies adjust to the new normal, investors are increasingly worried that freelancers may drop off the platform to start looking for permanent jobs.
The company's results have also not inspired confidence.
For 9M2021, revenue surged by 63.1% year on year to US$217.1 million.
However, Fiverr booked an operating loss of US$31.5 million and a net loss of US$45.5 million.
The good news is that the number of active buyers continues to climb, and is up 32.3% year on year to 4.1 million for 3Q2021.
The spend per buyer also increased by 20% year on year to US$234.
The company recently introduced Inspire, a personalisation tool that brings out the work done by Fiverr freelancers that its customers can view.
Everyone knows Asia's healthcare sector is booming with activity, flooded with stocks set to outperform. But some investors might now know how to react. So in our upcoming FREE webinar "Asia's Healthcare Moment," we reveal all the top opportunities, so you can get started right away. Click here to register!
Follow us on Facebook and Telegram for the latest investing news and analyses!
Disclaimer: Royston Yang does not own shares in any of the companies mentioned.