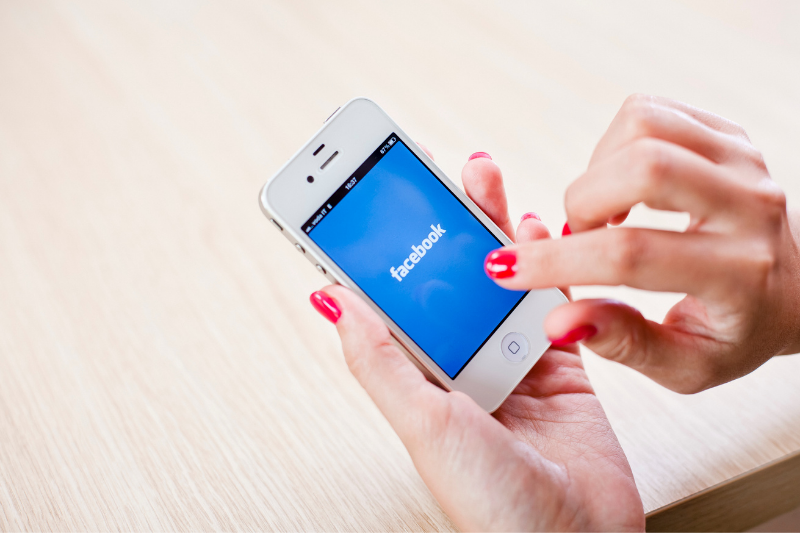 08 Jul

These 3 Tech Companies Still Have Explosive Growth Ahead of Them

Without a doubt, technology has been a clear winner during this pandemic.

As countries around the world went into lockdowns, a select group of software companies continued to thrive.

Thanks to their online business models, these businesses have not only remained resilient but continued to display impressive growth.

There's been a strong impetus for businesses to shift online as physical stores were temporarily shuttered, boosting essential services such as online payments and cloud computing.

And for a large swath of people, using social media and chat programs to stay in contact with friends and loved ones were a top priority.

Growth is set to continue post-pandemic as the crisis has altered people's behaviour and habits permanently.

Here are three technology companies that are poised to continue their red-hot growth.
Facebook (NASDAQ: FB)
Facebook is the quintessential social media platform for teenagers and adults to connect.
Started by CEO Mark Zuckerberg in a dorm room at Harvard University back in February 2004, Facebook started with just a thousand people when it first launched.
Fast forward to today, and the company is now a US$1 trillion-dollar behemoth with around 1.88 billion daily active users (DAU) as of 31 March 2021.
Facebook saw its growth accelerate during the pandemic as more people hopped onto its platform to provide news updates and stay in contact with friends and family.
For its fiscal 2021 first quarter (1Q2021), the company reported a 46% year on year jump in advertising revenue to US$25.4 billion.
Operating margin expanded from 33% a year ago to 43% as expenses rose less than revenue, resulting in a 93% year on year surge in operating profit to US$11.4 billion.
Net profit soared 94% year on year to US$9.5 billion.
DAU has climbed by 8.3% year on year while monthly average users (MAU) increased by 9.6% year on year to hit 2.85 billion.
The social media giant has launched several new products to grow its business further.
One of these, Instagram Reels, is similar to the popular TikTok format where users can record and share three to 15-second short videos.
Reels is available in 50 markets globally and is poised to be a serious contender to TikTok.
Facebook has also begun displaying advertisements in its Oculus virtual reality headsets, opening up a new revenue stream for the company.
PayPal (NASDAQ: PYPL)
PayPal is a leading technology platform and payment systems company that facilitates and assists with digital and mobile payments between consumers and vendors worldwide.
PayPal has a suite of payment solutions on its platform, including PayPal, Braintree, Venmo (a digital wallet service), Xoom and iZettle.
The company enjoyed a record year in 2020 as online payments saw a big surge as more people eschewed physical payments in favour of digital ones.
Total payment volume (TPV) grew 39% year on year in 2020 while revenue grew 21% year on year. The company added 72.7 million net new accounts.
The momentum has carried forward into 1Q2021 as PayPal reported a 50% year on year surge in TPV to US$285 billion.
The payments company added 14.5 million net new accounts, ending the quarter with 392 active accounts.
Net revenue jumped 31% year on year to hit US$6 billion while operating margin expanded from 8.6% to 17.3%.
PayPal looks set to enjoy further growth as demand soars in the online payments space.
Microsoft (NASDAQ: MSFT)
Microsoft is probably best known for its suite of word processing and spreadsheet tools aptly named "Microsoft Office".
However, the technology giant has much more up its sleeve than just its suite of software.
Its cloud computing arm, Azure, has enjoyed strong growth as more businesses take to the cloud.
For the quarter ended 31 March 2021 (3Q2021), Azure saw a 50% year on year jump in revenue.
Blue-chip clients that used Azure include PepsiCo (NASDAQ: PEP) and Bosch.
Azure forms part of Microsoft's suite of intelligent cloud services, which also includes server products such as Microsoft SQL and enterprise services such as support services and consultancy.
Aside from cloud computing, Microsoft also owns LinkedIn, the world's largest professional network, which it purchased for US$26.2 billion back in June 2016.
LinkedIn revenue grew 25% year on year as the network saw strong advertising demand in line with record engagement.
Microsoft's gaming division, which includes Xbox, is also performing well.
Gaming revenue surged by 50% year on year while Xbox content and services revenue grew 34% year on year, driven by Xbox game pass subscriptions and in-house titles.
We found a stock with 83% YOY growth and a 70% payout ratio. If we're right, you can expect this stock to remain strong for the rest of 2021. All the details you need about this stock is inside our FREE report, 8 Singapore Stocks for Your Retirement Portfolio. Click here to download the report today.
Follow us on Facebook and Telegram for the latest investing news and analyses!
Disclaimer: Royston Yang owns shares of Facebook and PayPal.