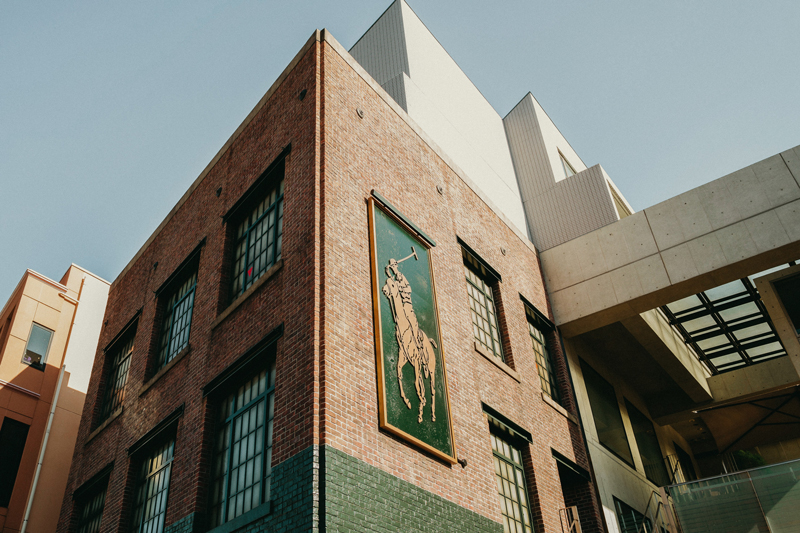 19 Apr

Revenge Spending is on the Rise: 5 Consumer Stocks That Will Benefit

As borders reopen and economies enjoy a sustained rebound, consumer demand is also on the rise.

With people being cooped up for two long years without being able to travel, a lot of money has accumulated in wallets with nowhere to spend it.

Revenge spending has now been unleashed and it's not about to abate anytime soon.

In a nutshell, revenge spending refers to the urge to spend money to make up for lost time, especially after a major economic crisis.

This trend bodes well for consumer goods companies as they enjoy a flood of orders from customers who are more than eager to open their wallets.

In particular, spending on discretionary items has also seen a sharp rebound as people splurge on luxury goods such as watches, high-end apparel, and jewellery.

Here are five consumer stocks that stand to benefit from this surge in demand.
Cortina Holdings Limited (SGX: C41)
Cortina Watch was founded in 1972 and owns a series of luxury watch boutiques in Singapore, Malaysia, Thailand, Indonesia, Hong Kong, and Taiwan.
The group distributes famous Swiss watch brands such as Rolex, Patek Philippe, and Cartier.
For its fiscal 2022 (FY2022) first half ended 30 September 2021, revenue surged by 87% year on year to S$324.6 million.
The increase in revenue was due to the easing of restrictions in both Singapore and Thailand, coupled with additional sales from Cortina's acquisition of Sincere Watch Group in March last year.
Net profit climbed 74% year on year to S$25.4 million.
The number of high net worth and ultra-high net worth individuals in Singapore continued to rise in 2021, signifying healthy prospects for Cortina.
The former rose by 6% year on year to over 526,000 while the latter increased by 9% year on year to 4,206.
Chow Tai Fook Jewellery Group (HKSE: 1929)
Chow Tai Fook, or CTF, is a jewellery group founded in 1929 that sells a wide variety of products and brands such as Hearts on Fire, Enzo, and Monologue.
As of 30 September 2021, the group had a total of 5,214 outlets, with the bulk (97.4%) located in mainland China.
For the first half of FY2022, CTF's revenue shot up 79.1% year on year to HK$44.2 billion while net profit jumped by 60.4% year on year to HK$3.6 billion.
An interim dividend of HK$0.22 per share was declared, up from the HK$0.16 paid out a year ago.
CTF expanded its online channels during the period and joined third-party marketplaces such as Douyin and Pinduoduo (NASDAQ: PDD).
The group also promoted its K Dollar loyalty program where members are entitled to more privileges and benefits. Membership stood at 3.4 million as of 30 September 2021.
Prada S.p.A (HKSE: 1913)
Prada is a luxury goods company that produces and distributes leather goods, footwear and apparel under its Prada, Miu Miu, Church's and Car Shoe brands.
The group owns 23 production facilities and operated 635 as of 31 December 2021.
Prada reported a robust set of earnings for FY2021, with net revenues soaring 38.9% year on year to €3.36 billion.
The group chalked up a net profit of €294.3 million, reversing the €54.1 million it incurred a year ago.
Prada had approved a digital evolution roadmap last year to develop a cutting-edge information system that will enable the group to gain a stronger competitive edge in distribution and communications.
Ralph Lauren (NYSE: RL)
Ralph Lauren designs, markets and distributes premium lifestyle products such as apparel, fragrances, and accessories.
The company reported a strong rebound for the first nine months of FY2022 ended 25 December 2021.
Net revenue surged by 50.8% year on year to US$4.7 billion.
Both operating and net profit turned positive, clocking in at US$761.6 million and US$575.7 million, respectively.
Operating cash flow more than doubled year on year to US$821.7 million for the period, and the board declared a quarterly dividend of US$0.6875 per share.
Ralph Lauren raised its outlook for FY2022 and expects constant currency revenue growth of between 39% to 41% year on year, up from 34% to 36% previously.
Last month, the company expanded its partnership with Morehouse College and Spelman College to unveil a limited-edition collection to add to its branded apparel portfolio.
Nike (NYSE: NKE)
Nike is a market leader in the sports footwear and apparel industry and designs and distributes athletic footwear and equipment globally.
For the nine months ended 28 February 2022, Nike reported a 7% year on year increase in revenue to US$34.5 billion.
Net profit rose 9% year on year to US$4.6 billion.
CEO John Donahoe reported that Nike had launched a new partnership model in the last quarter to offer customers personalised experiences.
This model was extended globally in the current quarter and included two partners in China — Topsports International (HKSE: 6110) and Pou Sheng (SEHK: 3813).
Disclaimer: Royston Yang owns shares of Nike.