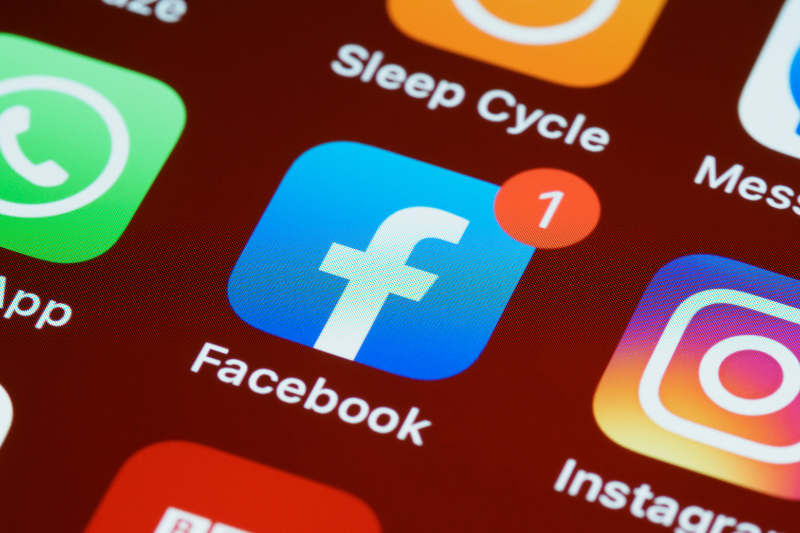 10 Jun

Meta Platforms is Facing Growing Pains: Can its Share Price Recover?

There is a high chance that you are using Facebook.

It could even be how you found this article.

Daily average users (DAU) on the blue app have grown steadily over the years, going from 1.13 billion in the second quarter of the fiscal year 2016 (FY2016) to 1.96 billion in its latest quarter (1Q2022).

Recently, the social media company has rebranded itself as Meta Platforms (NASDAQ: META) and owns Facebook, WhatsApp, and Instagram.

Investors who had parked their money in its stock since its IPO a decade ago would have seen their investment multiply five-fold.

We can't say the same about its recent stock price performance, though.

Since hitting high in September last year, the Meta Platform's share price has slumped by 42% year to date.

Can the social media giant regain its former glory?
A dip in net profit
Meta Platforms was one of the beneficiaries of the pandemic that saw a surge in demand for cloud computing and social media.
With lockdowns and movement restrictions, more people sought the comfort of social media apps to stay in touch with loved ones.
The company reported a 37% year on year jump in revenue for FY2021 to US$117.9 billion while net profit climbed 35% year on year to US$39.4 billion.
For 1Q2022, however, Meta Platforms released a downbeat set of earnings.
Revenue rose by a mere 7% year on year to US$27.9 billion while expenses ballooned by 31% year on year, causing operating profit to slump by 25% year on year to US$8.5 billion.
Net profit fell by 21% year on year to US$7.5 billion.
A temporary scare
To make matters worse, Meta Platforms also went through a temporary scare when it reported its first-ever quarter on quarter dip in DAU.
For the fourth quarter of FY2021, DAU slipped by one million from 1.93 billion to 1.929 billion.
The unexpected dip led to numerous analysts sounding the death knell on the company.
The belief is that Facebook is no longer drawing in the crowds as there are rival platforms such as Tik Tok that are capturing more eyeballs.
In other words, Facebook just isn't hip anymore.
Fortunately for the social media giant, its DAU subsequently recovered to 1.96 billion in 1Q2022.
Reeling in the crowd
Meta Platforms isn't sitting still, though.
CEO Mark Zuckerberg is well aware of the competition and is taking steps to steer the company in a different direction.
Given Meta Platforms' massive size, these moves are similar to steering a huge ship – time and patience are needed for the changes to take effect.
Given the popularity of short-form video, Meta Platforms is now doubling down on both Facebook and Instagram Reels.
In its latest earnings announcement, it revealed that video takes up half the time that people spend on Facebook while Reels makes up more than 20% of the time people spend on Instagram.
The rising popularity of Reels provides the company with a new opportunity to monetise a new format while encouraging content creators to post new content.
To encourage the creation of original content, Meta Platforms has introduced "Challenges" which offers a series of bonuses aimed at rewarding creators that create engaging content.
Prolific creators can earn up to US$4,000 a month if they manage to complete the series of challenges.
A "meta"morphosis
Over the longer term, it also plans to invest significant time, effort, money and resources into creating its version of the metaverse.
The metaverse is a digital reality world where users can interact virtually and combines aspects of virtual and augmented reality, social media, and online gaming.
Meta Platforms recently announced that it is bringing Crayta to Facebook's gaming cloud streaming service, allowing users to build and play games with their friends in real-time.
Crayta is similar to Roblox (NYSE: RBLX), making game creation easy and accessible.
Its platform can be used to create and publish a simple multiplayer game in as quickly as 15 minutes while allowing up to 20 people to collaborate on games at the same time.
Meanwhile, Meta Platforms is also merging its live events app Venues into Horizon Worlds.
This change, which took place on 6 June, will allow Horizon Worlds users to access events such as live sports, concerts and user-created meet-ups.
It is just one small step closer to fulfilling the company's vision of the metaverse.
These initiatives are some examples of how the social media company plans to slowly build and grow its community of users within the metaverse.
Get Smart: Still early days
In the near term, Meta Platforms is pivoting towards Reels and short-form videos as a way to regain market share.
However, doing so takes time and Tik Tok remains a strong contender.
Over the longer term, the company's ambition of building the metaverse is a multi-year affair that requires considerable planning, not to mention resources and money.
Investors need to be patient as it's still early days for Meta Platforms as it evolves its business model.
Disclaimer: Royston Yang owns shares of Meta Platforms.