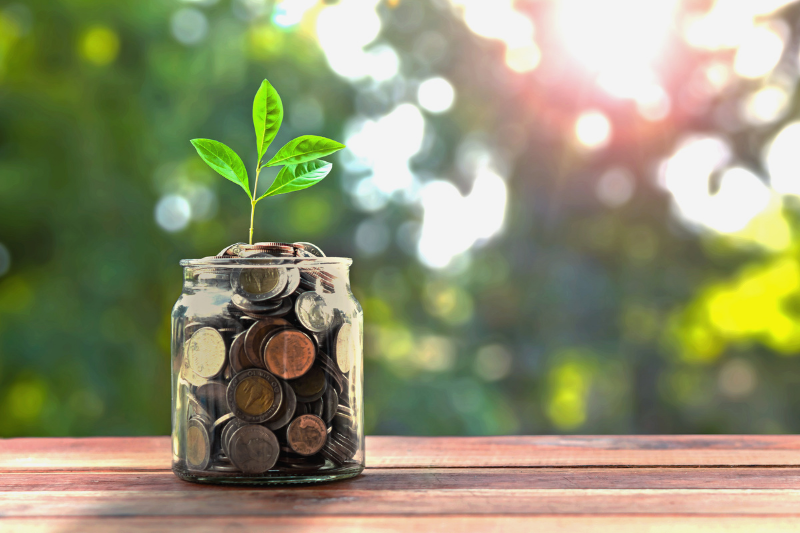 31 Aug

Here's Why Investing is US Growth Stocks is So Attractive

There are different types of investors, but you can broadly classify them into two core categories — income investing, and growth investing.

Income investing is geared more towards the receipt of dividends that help to generate an additional source of passive income.

As such, the main focus is on ensuring that the business generates sufficient cash flow to sustain its payments.

Growth investing, on the other hand, relies on the growth of the underlying business to generate capital gains for the investor.

Simply put, as the business grows its revenue, profits and cash flows, it becomes more valuable, thereby garnering a higher share price.

Investing in growth is, therefore, an attractive method of not just beating inflation but also increasing your total funds for retirement.

And there's nowhere better to find growth stocks than the US, as the market there offers a wide spread of companies that you can pick and choose from.

Here are some reasons why investing in US growth stocks is so compelling.
At the forefront of technology
By investing in cutting-edge businesses, you can get a front-row seat when it comes to discoveries or technological advancements.
For instance, Illumina (NASDAQ: ILMN), a gene sequencing company, just acquired a business called GRAIL.
GRAIL provides blood tests for early cancer detection and can diagnose more than 50 types of cancers with a 93% accuracy.
And let's not forget up-and-coming biotechnology and pharmaceutical companies such as Moderna Inc (NASDAQ: MRNA), which focuses on vaccine technologies based on messenger RNA, a type of modified genetic code.
Using its technology, the world has witnessed one of its fastest vaccine developments in history for the current COVID-19 pandemic.
Moderna's share price has also multiplied by six-fold in the last year.
Learning about new trends
Growth companies also allow you to learn about new trends that are emerging that can benefit the world.
One of these is the "Buy Now, Pay Later" (BNPL) phenomenon that has taken the consumer world by storm.
BNPL, in a nutshell, helps to break up a large purchase into smaller ones spread out over a period of time.
This new trend has helped numerous businesses to boost their customer base as well as spend per buyer, thereby benefiting numerous e-commerce platforms.
Affirm Holdings (NASDAQ: AFRM) has been one of the key players in BNPL and continues to post strong numbers.
Its fiscal 2021 third quarter saw gross merchandise volume jump by 83% year on year while its revenue surged by 67% year on year.
What's more, the company has snagged a partnership with Amazon (NASDAQ: AMZN), the e-commerce behemoth, to deliver a flexible payment solution for customers at checkout.
Payment platform provider PayPal (NASDAQ: PYPL) has also jumped on the BNPL bandwagon as this method of payment becomes more mainstream.
If you're an avid gamer, you can learn more about gaming technology and game engines by investing in Roblox (NYSE: RBLX) or Unity Software (NYSE: U).
These exciting new trends can not just enrich your mind, but also fatten your pocketbook as well.
Growing your pot of money
Of course, let's not forget that investing in growth stocks also makes you grow your wealth over time.
Even staple, blue-chip names can boost your investment portfolio's value over the years.
An investment in sporting giant Nike (NYSE: NKE) five years ago would have seen your investment nearly tripling in value.
iPhone manufacturer Apple (NASDAQ: AAPL) has seen its stock surge more than five-fold over the same period.
And if you're a coffee-lover and can't do without your morning cuppa, putting money in Starbucks (NASDAQ: SBUX) shares five years ago would have more than doubled your initial investment.
Streaming TV giant Netflix (NASDAQ: NFLX) has also soared more than five-fold in the same period as it grows its subscriber base and releases a plethora of original content.
Get Smart: Seize the day
The famous movie Dead Poets Society starring the late Robin Williams features a memorable line "Carpe Diem", Latin for "Seize the Day".
US growth stocks certainly have much to offer.  
If you are an investor, consider selecting a few promising growth companies for your portfolio.
Should you choose well, your portfolio stands a chance of growing larger in five to 10 years times, and you will be able to enjoy the fruits of your success. 
You're invited to our Smart All Stars Portfolio reopen! Click here to let us know if you're interested. You'll get the "first mover" advantage, which includes exclusive discount and a new stock idea for August. This is an invite-only event, so register your interest quickly and we can alert you once the doors are opened.
Follow us on Facebook and Telegram for the latest investing news and analyses!
Disclaimer: Royston Yang owns shares of PayPal, Nike, Apple and Starbucks.