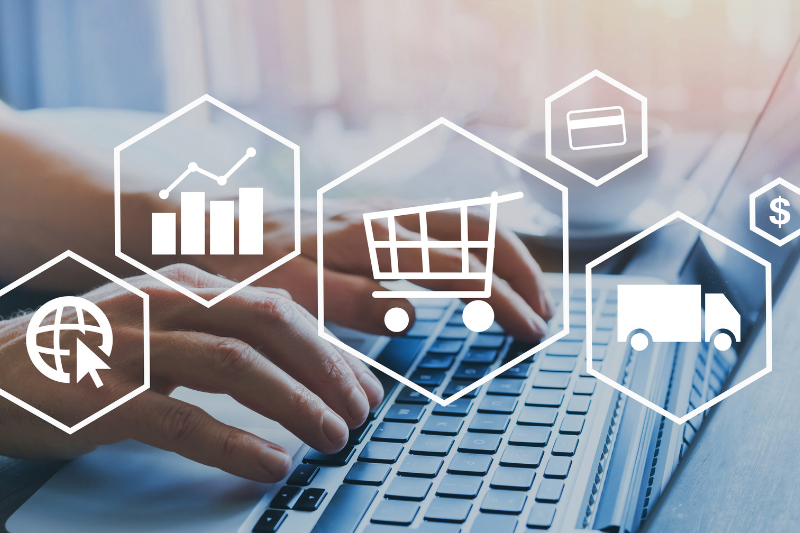 18 May

Here Are 4 Growth Stocks That Have Underperformed the Market: Is It Time to Buy?

It's been a rough start to the year for growth investors.

The NASDAQ Composite Index has tumbled 26.3% year to date as investors fret about rising interest rates brought about by soaring inflation.

However, it's important to note that share price movements do not always equate with business fundamentals.

Investors are jittery over the effect of higher interest rates on the valuation of growth stocks while rising rates also have a chilling effect on companies that take on debt.

Despite the declines, there are still growth stocks whose businesses are chugging along fine.

We highlight four growth stocks that recently underperformed the market, but could be an interesting addition to your investment watchlist.
DocuSign (NASDAQ: DOCU)
DocuSign is an e-signature specialist that offers a cloud-based electronic signature service to automate the agreement signing process.
The company boasts close to 1.2 million paying customers with over a billion users worldwide.
DocuSign has seen its share price slide by nearly 53% year to date to US74.49.
The company released an impressive set of financial and operating numbers for its fiscal 2022 (FY2022) ended 31 January 2022.
Total revenue jumped 45% year on year to US$2.1 billion while gross profit margin improved from 74.9% to 77.9%.
The total number of customers climbed 31% year on year to 1.17 million while enterprise and commercial customers surged by 36% year on year to 170,000.
The business also enjoyed a 119% net dollar retention rate for FY2022.
DocuSign is projecting a 17.5% year on year revenue growth to US$2.48 billion for FY2023.
Mercadolibre (NASDAQ: MELI)
Mercadolibre is the largest e-commerce and payments platform in Latin America.
The company's shares declined by close to 41% year to date, closing at US$787.81 recently.
However, the e-commerce giant's recent fiscal 2022 first quarter (1Q2022) results painted a different picture.
Net revenue surged by 63% year on year to US$2.25 billion, with net profit coming in at US$65 million, reversing the net loss of US$34 million a year ago.
Gross merchandise volume climbed 31.6% year on year to US$7.7 billion while total payment volume soared by 81.2% year on year to US$25.3 billion.
The number of unique active users on the company's platform rose from 70 million to 81 million in 1Q2022.
Mercadolibre intends to continue investing in new features and services to strengthen its ecosystem and plans to hire nearly 14,000 new employees in 2022.
Etsy (NASDAQ: ETSY)
Etsy hosts an e-commerce platform that is well-known for its unique and creative goods.
Etsy has seen its share price plunge by close to 59% year to date to US$86.62.
For 1Q2022, the company's revenue inched up 5.2% year on year to US$579.3 million.
However, net profit plunged by 40% year on year due to higher operating expenses.
Despite this, Etsy's platform continues to gain traction.
Gross merchandise sales (GMS) rose 3.5% year on year to US$3.25 billion while the number of active sellers on its platform surged by 62.8% year on year to 7.6 million.
Over the last two years, the number of product listings on Etsy's platform grew more than 55% from 62.8 million to 97.5 million, showcasing the rapid growth of its ecosystem.
The company believes that there is the potential to engage and convert around 280 million visitors and lapsed buyers to add to its current 89 million active buyers.
Management is investing to enable better global shipping transparency and improve seller shipping tooling and functionality.
Zoom Video (NASDAQ: ZM)
Zoom Video is a video conferencing software company that offers a cloud-based platform for clients to connect with their stakeholders.
The company's share price has halved this year to around US$88.92.
Its FY2022 earnings show that Zoom Video is still growing rapidly.
Revenue jumped 54.6% year on year to US$4.1 billion while net profit more than doubled year on year to US$1.38 billion.
Along with this rise in the top and bottom lines, the company's customer base has also expanded.
The number of customers that contributed more than US$100,000 in trailing 12-month revenue climbed 66% year on year to 2,725.
With the introduction of Zoom Contact Centre, Gartner estimates that its total addressable market could hit around US$18 billion by 2024.
The company has also been active in acquisitions and recently announced the purchase of Solvvy, a business that deals with conversational artificial intelligence and automation platform for customer support.
This acquisition is poised to help Zoom to improve the overall customer experience for its clients.
Disclaimer: Royston Yang does not own shares in any of the companies mentioned.