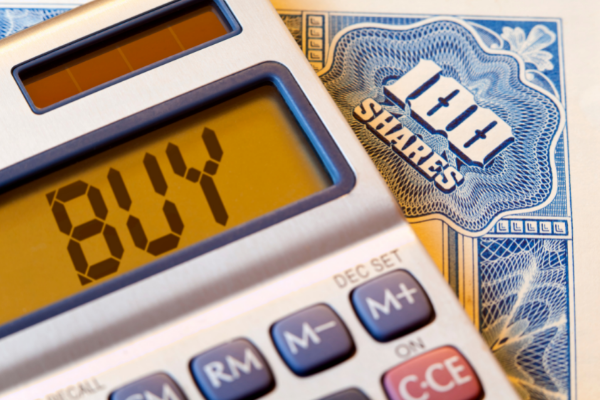 23 May

Get Smart: The US Stocks You Should Buy

Dear Smart Investor,

Finding a new stock idea is easy.

All you need is a solid framework you can trust.

And today, I'm going to show you how to do it using 3 "Be"s.
1. Be self-centred
And by self-centred, I mean you should consider both your risk and appetite for returns. Everyone's personal financial situation is different, and so is your appetite for risk.
Take Zoom Video Communications (NASDAQ: ZM), for instance.
Not everyone agrees that Zoom is the best stock to invest in.
The naysayers question the longevity of the company's business model given the competition it faces.
On the other side, the pro-Zoom crowd points to the company's efforts to expand its range of services, including the introduction of Zoom Phone, Zoom apps and more.
Every investor holds a different point of view.
And only you can make the best decision for yourself.
That's why in our growth-focused service, The Smart All Stars Portfolio, we always consider both risk and potential for return when selecting the best stocks for the portfolio.
So you can see both sides of the coin before investing in the stock.
2. Be balanced
Finding a great stock is the first step.
Next, determine the role it plays within your portfolio. Let me show you how we do it.
The Smart All Stars Portfolio uses a proprietary method called the "Smart Portfolio Builder" that categorises our stocks in three main categories.

We start with a strong base of Growth Titans to hold dominant companies with deeply entrenched positions in their industry.
Think of Microsoft (NASDAQ: MSFT) as a stand-out example for this segment.
From there, we layer on a solid centre of Growth Leaders.
These are companies with a sizable lead in their industry, but also with a long runway for growth.
An example of a growth leader would be Mercado Libre (NASDAQ: MELI), a South American eCommerce and ePayments leader that is only US$65 billion in market capitalisation.
By comparison, Mercado Libre's peer in the US, Amazon.com (NASDAQ: AMZN) is worth over US$1.6 trillion.
Finally, a select group of companies we call Growth Trailblazers for early leaders in nascent industries.
This forms the apex of the portfolio, which gives us a space to explore new, interesting areas of growth.
3. Be patient
At The Smart All Stars Portfolio, we believe the best returns in the stock market comes from holding stocks for the long run.
We have the track record to prove it.
In November 2016, we picked Apple (NASDAQ: AAPL) as part of our old Motley Fool Singapore service. We went ahead amid the chorus of naysayers who said the iPhone maker's best days were behind it.
Guess what? Apple shares have since risen by over 350%.
Then, three months later, we picked Amazon. Today, the return from our pick is showing gains of 280%.
In both cases, these outsized gains did not happen over a period of one month or a year.
Holding these shares for the long term, and keeping our conviction was what turned a promising stock into satisfying returns.
That's why, at The Smart All Stars Portfolio, we believe building a growth portfolio based on sound principles is critical. It will help you take full advantage of the power of compounding.
It's been a year since we started building this portfolio.
For 5 days only, we're reopening our US-focused growth service, The Smart All Stars Portfolio. If you'd like to register for an exclusive invitation, please CLICK HERE.
Follow us on Facebook and Telegram for the latest investing news and analyses!
Disclaimer: Chin Hui Leong owns all the stocks mentioned.