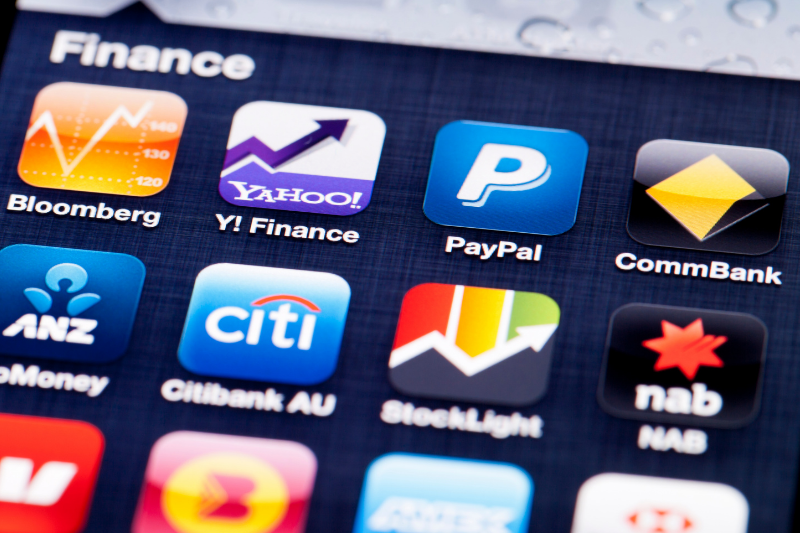 19 Nov

Financial Technology Companies Are Poised to Change the World: 3 Reasons Why You Shouldn't Miss Out

It's hard not to notice the evolution of technology around us.

Back in the 1980s, we needed to physically update our banks' passbooks to check on our account balances.

Fast forward to today, all this information is available at your fingertips.

The way we purchase and pay for products has also changed.

Gone are the old days where you needed to sift through a physical catalogue of products to find the items you want or pay a visit to the store to purchase the products.

This process was tedious, to say the least..

Now, with e-commerce, you can order the goods from the comfort of your home, and have them delivered to your doorstep.

A huge enabler to online transactions has been the emergence of financial technology, or fintech, companies.

Their presence has made life much easier for us and they are changing the financial world with innovative solutions and services.

Here are three reasons why you, as an investor, should not miss out on this trend.
Convenience and resilience
First off, fintechs offer significant convenience for users by eliminating the need for physical interactions and transactions.
Take PayPal (NASDAQ: PYPL) for instance.
The electronic payments portal acts as an intermediary between merchants and customers, offering a secure platform for the transacting of goods and services.
The company also offers a digital wallet service called Venmo that allows customers to store funds and use them for digital payments.
This service offers unparalleled convenience as you won't have to dig around your wallet for cash to pay for goods and services.
Digital wallets also represent the next evolution for financial products and can be used to acquire customers at a fraction of the cost compared to traditional banking outlets.
In the future, digital wallets could become generators of consumer demand for offline and online commerce.
Fintechs are also resilient during crises as their infrastructure is platform-based and located in the cloud.
Take the recent pandemic as an example.
iFAST Corporation Limited (SGX: AIY), a fintech company offering a suite of securities such as unit trusts and equities on its platform, saw its business unaffected by border closures and movement restrictions.
Instead, the group continued growing amid the pandemic recently posting a record high level of assets under administration of S$18.38 billion as of 30 September 2021.
Regulators are showing interest
Regulators have also begun to recognise the importance of fintech in achieving their countries' growth aspirations.
Countries such as Australia and the UK are actively looking to set up sandboxes to test various scenarios to identify how blockchain can be used to solve problems.
In the US, different government bodies are also interested in the use of blockchain technology, and are exploring what can be done.
Back in 2020, the Monetary Authority of Singapore (MAS) has announced a S$125 million support package, including wage support and training grants, to help fintechs navigate through COVID-19.
Aside from this targeted assistance, MAS has also come up with initiatives such as grants for innovation, setting up an API exchange and a collaborative AI solutions hub to help small and medium enterprises to digitalise.
There is an incentive for governments to assist in cultivating the industry.
Besides generating new jobs, fintechs are able to reach the unbanked and underbanked individuals and underserved companies.
With the growing support from governments around the world, the fintech space is poised to boom.
Massive growth potential
Here's the third and probably best reason why you can't afford to miss out on one of the biggest trends this century …
Fintech offers massive growth potential as numerous companies come together to make our lives better.
The global fintech market is expected to grow at a rapid clip of 23.4% per annum from now till 2026 to reach a stunning US$324 billion.
And with the market growing at such a pace, there's bound to be many new companies offering a plethora of interesting services in the coming years.
All these new businesses represent opportunities for investors to jump in to participate in the rise.
That said, it pays to be selective when filtering through a wide list of names.
At The Smart Investor, we are starting to curate a list of top-performing fintech companies at the top of their game.
Investing in such businesses means you can ride along with the fintech wave and enjoy a massive boost to your investment portfolio.
Get Smart: A great opportunity
The above are three great reasons why fintech represents an opportunity of a lifetime.
So if you are a growth investor, fintech is a trend that you need to take advantage of as it can help to power your investment portfolio to a higher level.
Do you have what it takes to keep 10X stocks in your portfolio? Read our latest report and see if you have the mindset of a profitable growth investor. Click here to download it for free today.
Follow us on Facebook and Telegram for the latest investing news and analyses!
Disclaimer: Royston Yang owns shares of iFAST Corporation Limited and PayPal.