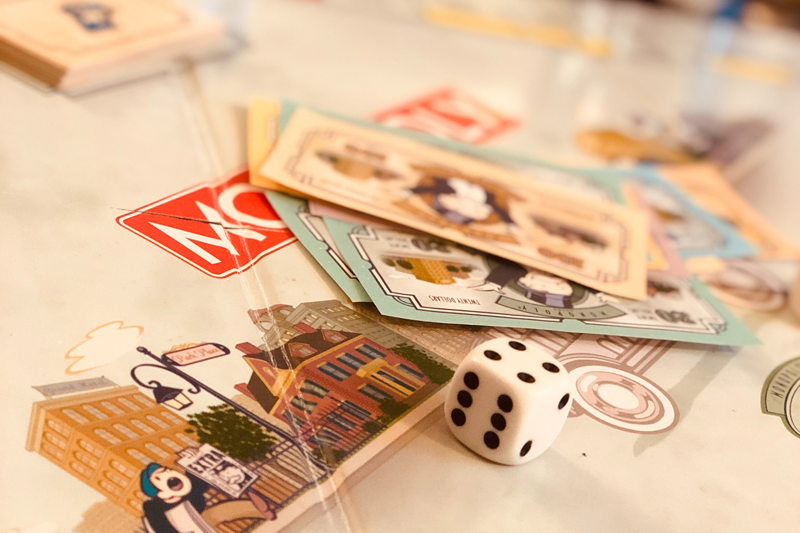 02 Apr

Are You a Growth Investor? Here are 4 Stocks You Should Not Miss Out

The investment world can be divided into two clear camps – growth versus income.

Income investors enjoy the comfort of a dividend hitting their bank account every month.

Growth investors, on the other hand, look to grow their investment portfolio through the rise in the share prices of their stocks.

In the long run, share prices are driven by changes in the revenue, profits and cash flows of the underlying businesses.

A growth investor aims to allocate money to stocks with the best growth potential.

These businesses should ideally also be resilient, enabling them to survive through good times and bad.

Here are four stocks that growth investors should turn their attention to.
Adobe Inc (NASDAQ: ADBE)
Adobe is a software company that offers software subscription services such as Document Cloud. Creative Cloud and Experience Cloud.
The company offers a range of images, designs and videos to help creators and artists while also providing useful software for creating digital experiences.
Adobe has reported consistent growth over the last three years as its subscription revenue increased from US$9.6 billion in fiscal 2019 (FY2019) to US$14.6 billion in FY2021.
Operating profit increased from US$3.3 billion to US$5.8 billion over the same period, while net profit jumped from US$2.95 billion to US$4.8 billion.
The momentum has carried forward into the first quarter of fiscal 2022 ended March 4, 2022.
Revenue rose 9.1% year on year to US$4.3 billion while net profit inched up by 0.4% year on year to US$1.27 billion due to a higher tax expense.
Adobe has projected that the total addressable market (TAM) for its various services is poised to grow significantly to around US$205 billion by 2024, providing the company with ample opportunities for further growth.
Visa (NYSE: V)
Visa is a global payments company that connects banks, merchants and customers.
The company weathered the pandemic well by reporting US$24.1 billion of net revenue for its FY2021 ended 30 September 2021, up 10.3% year on year.
Operating income rose by 12.2% year on year to US$15.8 billion while net profit climbed 13.3% year on year to US$12.3 billion.
That growth has carried into 1Q2022 as Visa reported a 24.1% year on year jump in revenue to US$7.1 billion along with a 26.6% year on year increase in net profit to US$4 billion.
The company had completed its acquisition of Currencycloud in December last year and will boost its ability to provide greater flexibility and control over cross-border payments in multiple currencies.
Nike (NYSE: NKE)
Nike is a market leader in sports footwear and apparel and is well-known for its innovative running shoes.
The company continues to tap on its digital network to drive sales.
For the first nine months of fiscal 2022 (9M2022) ended 28 February 2022, revenue was up 7% year on year to US$34.5 billion while gross profit increased by 12% year on year to US$16 billion.
Net profit rose by 9% year on year to US$4.6 billion.
Nike launched the new ZoomX Streakfly during the quarter, offering an enhanced upper and midsole designed for speed for middle-distance running.
The company is also extending its partnership model by connecting with Topsports (SEHK: 611) and Pou Sheng (SEHK: 3813) to distribute its products to the Chinese market.
Nike is also building its digital capability with the launch of Nike Virtual Studios to build Web3 products and experiences for its member community.
Hasbro (NASDAQ: HAS)
Hasbro is a global toy and entertainment company with a portfolio of well-known brands such as Monopoly, Transformers, My Little Pony, and Power Rangers.
The company reported a strong set of earnings for FY2021 ended 31 December 2021.
Net revenue rose 17.5% year on year to US$6.4 billion while operating profit surged by 52.1% year on year to US$763.3 million.
Net profit soared 92.7% year on year to US$428.7 million.
The company saw broad-based increases across all its divisions, including digital gaming revenue inching up 4% year on year to US$851 million.
Hasbro is projecting mid-single-digit year on year revenue growth for FY2022.
In line with the good results, the company also raised its quarterly cash dividend to US$0.70 per share.
Hasbro's dividend has seen an unbroken year on year increase from just US$0.03 per share since FY2004, capping off a 17-year consecutive run of increased annual dividends.
Disclaimer: Royston Yang owns shares of Adobe, Visa and Nike.