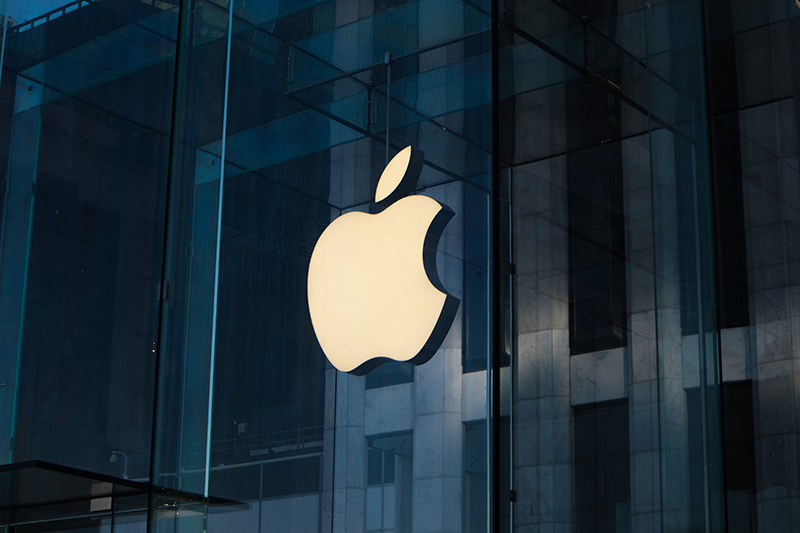 27 May

5 Winning Stocks that Turned $10,000 to More Than $40,000 in 10 Years

When investing, it makes sense to look for companies that can continue to grow.

To do so, the business needs to possess a strong competitive edge, have competent management, and have a long growth runway.

Famous investor Warren Buffett remarked that if the business does well, the share price will eventually follow.

That's the reason why some stocks have performed so well over a long period — as the business behind the stock improved, so did its share price.

And if you're patient, an investment of S$10,000 can grow into a significant pot of money over time.

Here are five growth stocks that multiplied this S$10,000 to more than S$40,000 over a decade.
Apple (NASDAQ: AAPL)
Apple is well-known for being the technology company that invented the smartphone.
Its ubiquitous iPhone and iPad have been selling like hot cakes even while the company has diversified its product and services to include smartwatches and Apple TV, among others.
An investor in Apple would have seen his money grow seven-fold over the last 10 years, turning a sum of S$10,000 into S$70,000.
The technology giant is still knocking the lights out with its latest fiscal 2022's second quarter (2Q2022) and first half (1H2022) earnings.
Revenue for 2Q2022 rose 8.6% year on year to US$97.3 billion while operating profit increased by 9% year on year.
Services revenue touched a new record-high of US$19.8 billion, making up one-fifth of total revenue.
Net profit inched up 5.8% year on year to US$25 billion.
Nike (NYSE: NKE)
Nike is a sports footwear and apparel behemoth whose brand is synonymous with innovation.
The company is famous for inventing cutting-edge running shoes such as the Flyknit that are used by top global athletes.
An investment of S$10,000 in Nike back in 2012 would have turned it into more than S$40,000, not including the dividends that you will receive along the way.
The company continues to demonstrate growth with its latest fiscal 2022's third-quarter (3Q2022) earnings.
For the first nine months of FY2022, revenue increased by 7% year on year to US$34.5 billion while net income increased by 9% year on year to US$4.6 billion.
Nike also showcased its clout in the digital world as digital sales grew 19% year on year for the quarter.
Domino's Pizza (NYSE: DPZ)
If you're a pizza lover, then you should take a look at Domino's Pizza.
The company occupies a #1 position in the global quick-service restaurant pizza industry with a 20% market share.
Domino's has 18,380 stores globally and is present in more than 90 countries.
An investment of S$10,000 in the pizza chain a decade ago would have netted you a cool S$120,000 as its share price has surged 12-fold since then.
Domino's continues to post encouraging numbers, with revenue of US$4.36 billion for 2021, up 5.8% year on year.
Net profit inched up 3.9% year on year and the US and International same-store sales growth came in at 3.5% and 8%, respectively.
Alphabet (NASDAQ: GOOGL)
Alphabet is the parent company of search engine giant Google and also owns the video-sharing website YouTube.
The company make the bulk of its revenue from advertisements via its search engine and also runs a cloud service, Google Cloud, that is seeing strong demand.
An investor who parked S$10,000 in Alphabet back in 2012 would be S$60,000 richer as the company's share price has jumped seven-fold over the last decade.
The advertising giant continues to impress with its latest fiscal 2022 first quarter (1Q2022) results.
Revenue climbed 23% year on year to US$68 billion while operating profit increased by 22.2% year on year to US$20.1 billion.
In particular, revenue from Google Cloud surged by 43.8% year on year to US$5.8 billion as demand for cloud solutions remained strong.
American Tower (NYSE: AMT)
American Tower is a US REIT that owns a portfolio of around 221,000 communication sites that are leased to wireless and communication service providers.
The REIT's leases contain contractual rent escalation clauses that either include fixed increase rates (an average of 3% for the US) or increases that are indexed to a consumer price index.
American Tower enjoys high lease renewal rates as its clients may not be able to find alternative sites.
If you invested S$10,000 in the REIT back in 2012, you will end up with more than S$40,000, excluding the attractive distributions that the REIT has paid out amounting to US$26.67 per share.
For its latest 1Q2022, distribution per unit has increased by close to 13% year on year to US$1.40 per share.
Get Smart: The growth runway is not over yet
If you think that this fabulous growth is merely a thing of the past, think again.
These five companies are still displaying healthy growth and look poised to continue to increase their revenue, earnings and dividends.
Although you cannot enjoy these stocks' past stellar growth, you can always position yourself for their future prosperity.
Disclaimer: Royston Yang owns shares of Apple, Nike, Alphabet and American Tower.