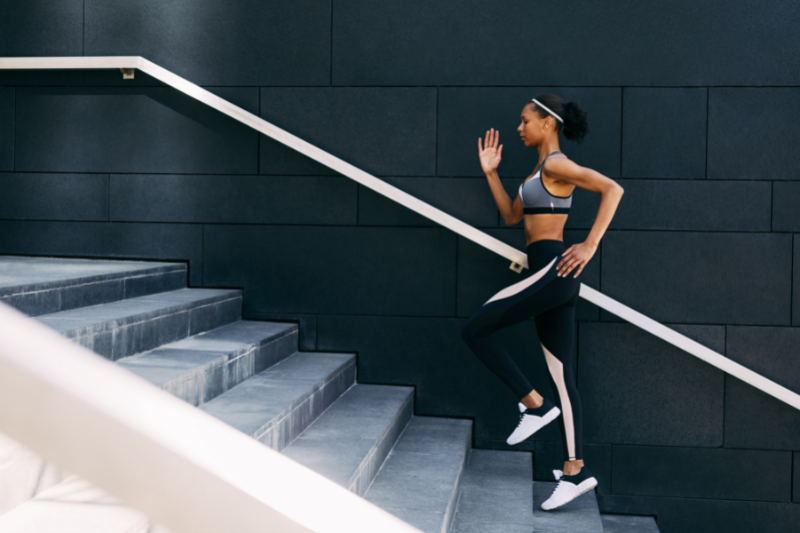 12 Jul

5 Resilient US Companies Offering Sweet Dividends and Growth

The pandemic may have crimped demand for goods and services, but don't let that fool you.

A select group of businesses have managed to defy the odds by posting growth amid the downturn.

From pivoting towards online platforms to creating strong loyalty, these brands have stood out in stark contrast to their competitors who are floundering.

And there is an additional sweetener for investors, too.

Not only are these companies still growing, but they are also paying out consistent quarterly dividends.

Call it the best of both worlds if you will.

Here are five resilient companies that provide a sweet combination of growth and dividends.
Nike (NYSE: NKE)
If you're looking for sports apparel or a pair of running shoes, chances are you'll shop for one at Nike.
The sports giant has weathered the pandemic well and posted a sharp rebound in sales after many of its physical stores were temporarily shuttered last year.
For its fiscal 2021 fourth quarter ended 31 May 2021, Nike reported a 96% year on year surge in revenue to US$12.3 billion.
The higher sales were partly contributed by the release of products after a supply chain bottleneck held back shipments during the previous quarter.
For the full year, revenue increased by 19% year on year to US$44.5 billion.
Over the same period, net profit soared by 126% year on year to US$5.7 billion.
A quarterly dividend of US$0.275 was declared and paid on 1 July.
CEO John Donahoe pointed to strong growth in Nike's digital business, with sales more than doubling in the last two years to US$9 billion.
Nike members now number 300 million and digital revenue forms 35% of the company's total sales, more than three years ahead of its original plan.
Nike's new goal is to achieve a 50% digital mix by the fiscal year 2025.
American Tower (NYSE: AMT)
American Tower is a REIT that owns a portfolio of approximately 187,000 communication sites that are leased to wireless service providers and telecommunication companies.
The REIT has reported consistent growth in revenue and cash flows due to long-term tenant leases that contain contractual rent escalations.
American Tower has historically increased its annual dividend by around 20% year on year on average and has been growing both organically and through acquisitions.
For the first quarter of fiscal 2021 (1Q2021), the REIT declared a quarterly dividend of US$1.27 per unit.
Last month, it concluded the Latin American tranche of its Telxius Tower acquisition, which will add around 7,000 communication sites in Brazil, Peru, Chile and Argentina to the REIT's portfolio.
With the steady increase in its portfolio size, unitholders should continue to enjoy rising distributions.
Tractor Supply Company (NASDAQ: TSCO)
Tractor Supply Company is the largest rural lifestyle retailer in the US.
As of 27 March 2021, the company operated 1,944 Tractor Supply stores in 49 states and 177 Petsense stores in 23 states. Petsense is a specialty pet supply retailer.
The company continued to report strong growth in 1Q2021, with revenue jumping by 42.5% year on year to US$2.8 billion.
Comparable store sales growth was equally impressive at 38.6% year on year.
E-commerce sales saw a triple-digit year on year increase for the fourth consecutive quarter.
Tractor Supply declared a dividend of US$0.52 per share, a 48.6% increase from the US$0.35 declared in the prior year.
Apple (NASDAQ: AAPL)
Apple should be no stranger to most investors, being a pioneer in the smartphone industry and the manufacturer of one of the most iconic products over the last decade — the iPhone.
The company's growth is showing no signs of stopping.
For Apple's fiscal 2021 second quarter (2Q2021), revenue surged by 54% year on year to hit a record of US$89.6 billion.
Net profit more than doubled year on year to US$23.6 billion, and the company declared a quarterly dividend of US$0.22 per share, up 7% year on year.
The iPhone manufacturer saw year on year revenue increases in all its product categories, while services posted a 26.6% year on year jump to US$16.9 billion.
Apple is slated to report its next set of earnings on 27 July.
Polaris (NYSE: PII)
If you're a fan of motorbikes, then you should check out Polaris.
The company manufactures a wide range of vehicles ranging from off-road vehicles and snowmobiles to motorcycles and boats.
For 1Q2021, the company reported a 39% year on year jump in sales to US$1.95 billion.
Net profit stood at US$134.1 million, a sharp reversal from the US$5.4 million net loss incurred a year ago.
The company also declared a quarterly dividend of US$0.63 per share, a slight increase from the US$0.62 paid a year back.
The company sees strong retail demand across all its segments and expects to perform well for the rest of this year.
Disclaimer: Royston Yang owns shares of Nike, American Tower, Tractor Supply and Apple.