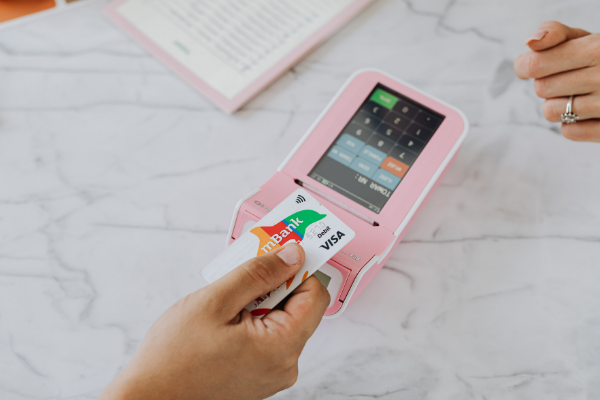 20 Feb

5 Digital Payment Companies That Should Be on Your Watchlist

If you've ever purchased an item online, then you probably also paid for it digitally.

The explosion in e-commerce has led to a surge in online payments as more people transact through the internet.

This growth trend was already intact before the pandemic hit, but this crisis has accelerated the digitalisation of the industry by two or three years.

As more people stay home due to movement restrictions and lockdowns, they also end up transacting online more often.

Data usage has been on the rise with rising smartphone ownership, and this trend has been the most obvious in emerging markets where current penetration remains low.

In addition, technological advancements such as 5G networks are helping to boost demand for online services as connectivity improves by leaps and bounds.

These tailwinds are set to boost the online payments industry even after the pandemic has passed.

The online payments market is expected to grow at a compound annual growth rate of 13.7% from 2021 to 2026.

Here are five companies that are latched on to the digital payments trend.
Visa (NYSE: V)
Visa is well-known across the world as a leading online payments and payment processing company.
At last count, Visa had a total of 3.5 billion debit and credit cards in issue and processed an astonishing US$2.5 trillion worth of payments in its latest quarter ended 31 December 2020.
The pandemic has dampened cross-border volumes (which are still down around 20% year on year), but the company continues to grow its business through partnerships and collaborations.
Late last month, Visa announced a global partnership with TransferWise, a global technology company, to utilise Visa's Cloud Connect platform as a way for fintechs and merchants to connect to Visa's global processing network through the cloud.
And in recognition of the growing importance of cryptocurrencies, Visa partnered with First Boulevard, a digital bank, to pilot a new suite of application programming interfaces (API) that will allow customers to purchase, custodise and trade digital assets.
Mastercard (NYSE: MA)
Mastercard stands shoulder to shoulder with Visa as two of the largest global payment providers.
The company had around 2.8 million cards in circulation as of the quarter ended 31 December 2020.
Worldwide gross dollar volume stood at US$1.7 trillion for the quarter, inching up 1% year on year.
Like Visa, Mastercard has also been hard at work on extending its digital payment capabilities and is partnering with technology companies to achieve this.
In November last year, Mastercard collaborated with TSYS to introduce a mobile virtual card solution that enables corporate cards to be easily loaded into a digital wallet.
And early this year, the payments giant partnered with NMI and Global Payments (NYSE: GPN) to roll out Cloud Tap on Phone, a contactless payment solution that is hosted on Microsoft's (NASDAQ: MSFT) Azure cloud platform.
Mercadolibre (NASDAQ: MELI)
Mercadolibre is the largest e-commerce company in Latin America.
In addition to e-commerce, the business also operates a payments platform called Mercado Pago.
For the first nine months of 2020, Mercadolibre witnessed a strong surge in unique active users, nearly doubling from 61.1 million to 112.5 million.
Over the same period, total payment volume (TPV) jumped by 71.5% year on year to US$33.8 billion, with payment transactions more than doubling from 552 million to 1.3 billion.
Paypal (NASDAQ: PYPL)
Paypal operates an online payments system that connects merchants with customers.
Its platform is used by around 350 million consumers in more than 200 markets worldwide.
The company's full fiscal year 2020 saw its strongest performance in history.
TPV for the year hit US$936 billion, up 31% year on year, while the company added 72.7 million net new active accounts (NNA), a jump of 95% from the number of NNAs added in the prior year.
Net revenue grew 22% year on year to hit US$21.4 billion, while free cash flow strengthened by 48% year on year to US$5 billion.
The outlook for 2021 remains bright, with TPV expected to continue growing by 20% year on year and with around 50 million NNA.
Sea Ltd (NYSE: SE)
Last but not least, we have Sea Ltd, a home-grown consumer internet company that operates three major divisions — e-commerce, online gaming and digital payments.
The digital payments division under SeaMoney provides mobile wallet services and payment processing.
TPV for its latest quarter ended 30 September 2020 exceeded US$2.1 billion, increasing from the previous quarter's US$1.6 billion.
Quarterly paying users for its mobile wallet service increased from 15 million in the second quarter of 2020 to 17.8 million in the third quarter of 2020.
The growth of Sea's digital payments division will continue to be driven by rising online adoption in Asia.
SPECIAL FREE REPORT! 10 Growth Stocks to Supercharge Your Portfolio! We cover 3 unstoppable growth trends and the 10 stocks that will ride them in 2021 and beyond! CLICK HERE to download for FREE now!
Don't forget to follow us on Facebook and Telegram for some of our latest free content!
Disclaimer: Royston Yang owns shares in Visa and Mastercard.