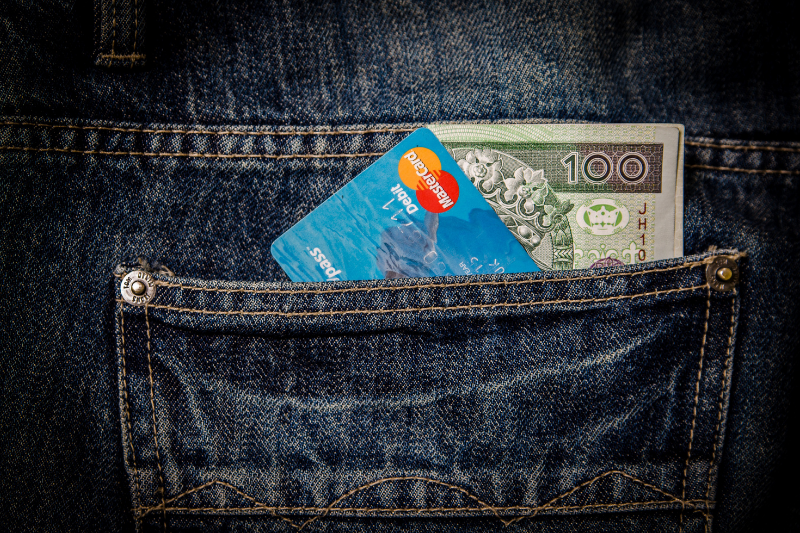 11 May

4 US Stocks That Have Explosive Growth Potential

Growth investors may be feeling worried about the 13.3% fall in the NASDAQ Composite Index last month, the worst decline since October 2008.

But if you focus on business fundamentals, you'd notice that many companies are still posting healthy growth even as sentiment falters.

And as famous investment guru Warren Buffett says — if the business does well, the stock price eventually follows.

The key to doing well in investing is to focus on the stocks whose businesses are coasting along fine through both good times and bad.

These are the businesses that you can count on to deliver superior returns in the long run.

Let's now turn our attention to four US growth stocks that could provide your investment portfolio with a strong boost.
Mastercard (NYSE: MA)
Mastercard is a global technology company in the payments space and serves as an important conduit between merchants and their customers to help facilitate secure and hassle-free payments.
The company had close to 2.9 billion cards in issue as of 31 March 2022.
While the pandemic had led to a decline in consumer spending that impacted Mastercard, the company is now enjoying a strong rebound as borders reopen and economies start recovering.
For its fiscal 2022's first quarter (1Q2022), gross dollar volume (GDV) of transactions increased by 17% year on year to US$1.9 trillion.
The number of transactions shot up 22% year on year to 29 billion in 1Q2022.
As a result, Mastercard's net revenue increased by 24% year on year to US$5.2 billion while net profit jumped by 44% year on year to US$2.6 billion.
There may be more good news to come for the company as cross-border travel has exceeded 2019 levels for the first time since the pandemic began in March this year.
This fact may herald more spending in the coming quarters that could further lift both transaction volume and GDV.
Adobe (NASDAQ: ADBE)
Adobe is a software company that runs several cloud services such as Document Cloud and Experience Cloud using a software-as-a-service (SaaS) business model.
Digitalisation is still ongoing at numerous businesses and has propelled Adobe's revenue for fiscal 2022's first quarter ended 4 March to a record high.
Revenue rose 9.1% year on year to US$4.26 billion, driven by a 10.4% year on year increase in subscription revenue to US$3.96 billion.
Operating profit increased by 8.7% year on year to US$1.58 billion but net profit inched up just 0.4% year on year due to a larger tax expense for the quarter.
Adobe plans to continue investing in product innovation and will also spend on marketing to drive sales.
Lululemon (NASDAQ: LULU)
Lululemon is an athletic apparel retailer that sells a variety of apparel used for yoga, running and training.
The company has demonstrated steady growth since 2019 as demand for its products remained strong.
Revenue jumped from US$3.98 billion in 2019 to US$6.26 billion in 2021.
Net profit surged by 51.1% during the same period from US$645.6 million to US$975.3 million.
Lululemon has just unveiled a new five-year growth plan to double its 2021 revenue to US$12.5 billion by 2026.
It intends to achieve this by doubling men's and digital revenues and quadrupling international revenues relative to 2021's levels.
Three strategic pillars will guide the company's growth — product innovation, creating stronger connections across both physical and digital, and expanding its markets internationally.
The company also plans to open its first stores in Italy and Spain soon.
Mercadolibre (NASDAQ: MELI)
Mercadolibre is the largest e-commerce company in Latin America and operates online marketplaces and a payments portal.
The company has powered on with a stellar set of results for 1Q2022.
Net revenue surged by 67.4% year on year to US$2.2 billion, a new record.
Operating profit increased by 52.7% year on year to US$139 million and Mercadolibre recorded a net profit of US$65 million, reversing the net loss of US$34 million a year before.
Gross merchandise volume has grown 32% year on year while total payment volume has surpassed US$25 billion for the very first time.
Mercadolibre intends to launch new features and services to expand its ecosystem and aims to add 14,000 new employees this year.
Fintech is looking ready to take over the market by a huge margin. The trillion-dollar industry is dominating in multiple segments: Buy now pay later, online payments and wire transfers, just to name a few. But where do you start? Join our upcoming FREE webinar "Picking Your Stocks In Fintech's Trillion-Dollar Growth" and see what's worth your time and money. Seats are limited, so click here to save yourself a spot!
Follow us on Facebook and Telegram for the latest investing news and analyses!
Disclaimer: Royston Yang owns shares of Mastercard and Adobe.