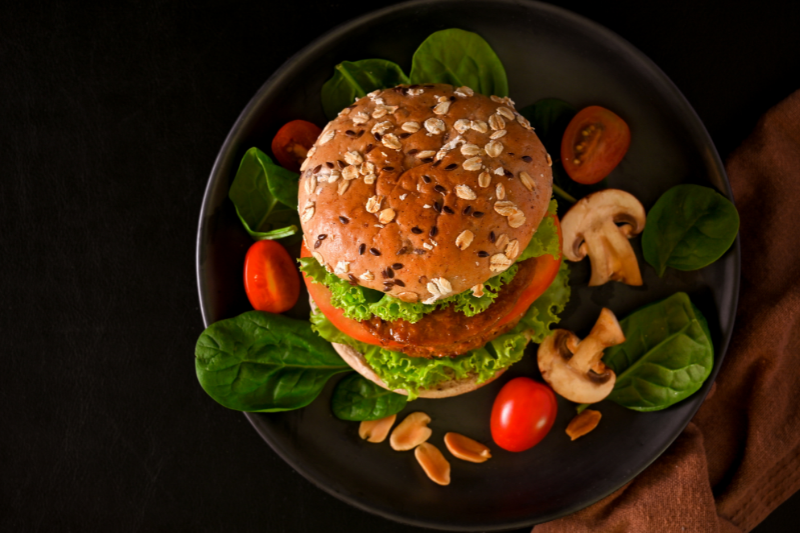 08 Dec

4 US Stocks Hitting Their 52-Week Lows: Are They Ripe for Buying?

Investing in growth stocks can help you to achieve your goal of financial freedom and enjoy a comfortable retirement.

However, there will be times when the journey gets bumpy.

Growth companies' share prices tend to be more volatile due to bouts of optimism and high expectations.

As a result, missed earnings or revised guidance may cause a sharp plunge.

This fall could signal a buying opportunity if the underlying business is still performing well.

The important thing to focus on is whether the business itself is still registering growth.

It can be in the form of increases in revenue and net profit or a jump in operating statistics such as the number of customers or spend per customer.

And if the business is doing well, remember that the share price should eventually follow.

Recently, a bunch of growth stocks have scrapped their 52-week low due to weak sentiment.

Here are four that may present a bargain for the intrepid investor.
DocuSign (NASDAQ: DOCU)
DocuSign is one of the pioneers in the development of the electronic signature, and the software-as-a-service (SaaS) company now offers its eSignature solution on its platform to help automate the agreement process for its clients.
The e-signature provider's stock recently plunged to a 52-week low of US$135 and is currently down about 35% year to date.
For its recent fiscal 2022 third quarter (3Q2022) ended 31 October 2021, DocuSign reported a 42.4% year on year jump in revenue to US$545.5 million.
Subscription revenue, which made up 97% of total revenue, increased by 44.2% year on year.
Net loss narrowed from US$58.5 million to US$5.7 million.
For the first nine months of the fiscal year, the company generated US$374.7 million of free cash flow.
Encouragingly, total customers continued to rise to 1.1 million for the quarter, up from 892,000 at the end of the previous fiscal year.
Customers with an annual contract value of more than US$300,000 also increased from 599 to 785 over the same period.
DocuSign's dollar-based net retention rate remained high at 121%.
Beyond Meat (NASDAQ: BYND)
Beyond Meat produces and sells a range of plant-based foods to food and beverage and retail outlets in the US and around the world.
The plant-based meat producer's shares recently hit a year-low of US$63, and are down 46.4% year to date.
For its fiscal 2021 third quarter (3Q2021), the company's US revenue experienced weakness, falling nearly 14% year on year to US$67.5 million.
However, international revenue more than made up for this by soaring 142.5% year on year to US$38.9 million.
A rise in costs and higher expenses caused Beyond Meat's operating loss to balloon by nearly three times to US$54 million from US$18.5 million a year ago.
Net loss jumped from US$19.3 million to US$54.8 million for the quarter, and negative free cash flow also more than tripled year on year to US$295.3 million for the first nine months of the year (9M2021).
Fiverr (NYSE: FVRR) 
Fiverr runs a platform for freelance services and acts as a middleman to help match buyers (of services) and sellers (the people offering these services).
The company's share price recently hit a 52-week low of US$124, and is down nearly 36% year to date.
Fiverr's recent 3Q2021 results demonstrated the continued growth of the business.
Revenue increased by 42% year on year to US$74.3 million while active buyers rose by 33% year on year to 4.1 million.
Not only did active buyers increase, but spend per buyer also rose 20% year on year to US$234.
Free cash flow for 9M2021 also nearly tripled year on year from US$9.4 million to US$27.9 million.
Fiverr had recently concluded two acquisitions — Stoke Talent and CreativeLive, that can help to further grow its business.
It also launched Fiverr Workspace to provide an all-in-one solution to freelancers to help manage their business.
Match Group (NASDAQ: MTCH)
Match Group is a technology company that owns and operates a portfolio of online dating apps including Tinder, PlentyOfFish, Meetic, and Hinge.
The company's shares recently hit a 52-week low of US$126, and are down 13.7% year to date.
3Q2021 saw revenue growing by 25% year on year to US$802 million while operating profit increased by 10% year on year to US$221 million.
Importantly, total paying customers increased by 16% year on year to 16.3 million and revenue per payer inched up 8% year on year to US$16.06.
Free cash flow for 9M2021 stood at US$614 million.
Match intends to continue to optimise its Tinder app to drive deeper engagement, thereby increasing customer loyalty.
Virtual goods will also be trialled in 2022 to enable self-expression and sharing and may become a new revenue driver for the company.
Finding your next 10X stock is surprisingly within your reach once you've mastered 3 core mindset principles. What are those? Find out more in our latest special report: "Your Personal Blueprint to Finding the Next 10x Stock". Click here to download it for free.
Follow us on Facebook and Telegram for the latest investing news and analyses!
Disclaimer: Royston Yang does not own shares in any of the companies mentioned.