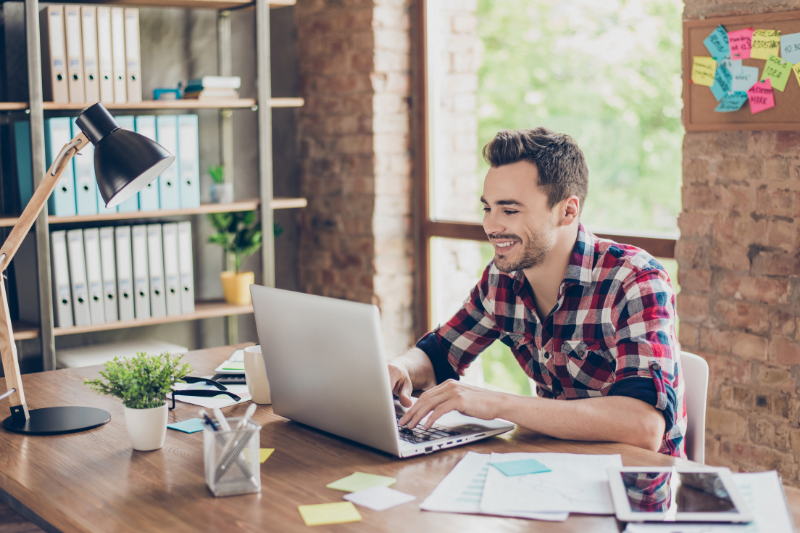 03 Feb

4 US High-Growth Stocks Hitting 52-Week Lows

It's been a roller-coaster ride for growth stocks in January.

With the US Federal Reserve signalling its intention to hike interest rates faster than expected, investors have headed for the exits in droves.

The reason for this is that inflation in the US is hitting a four-decade high at 7%.

Investors, however, should not be fazed by the sell-off.

Some businesses still retain the attractive characteristics that made them pandemic winners in the last two years.

Although poor sentiment may have driven down their share prices to a year-low, their prospects may still be bright.

Here are four growth stocks that recently hit their 52-week lows that may be suitable candidates for your investment watchlist.
Mercadolibre (NASDAQ: MELI)
Mercadolibre is the leading e-commerce and online payments company in Latin America with unique active users of 78.7 million as of 30 September 2021.
The company is present in 18 countries including Argentina, Brazil, Mexico, Chile and many others.
Mercadolibre's share price has skidded by around 51% from a high of US$1,953.83 in September 2021 to US$957 in late January.
Its business, however, is firing on all cylinders.
For the company's fiscal 2021's third-quarter (3Q2021), gross merchandise volume (GMV) jumped by 24% year on year to US$7.3 billion.
The total number of payment transactions surged by 54.7% year on year to 865.7 million, and total payment volume (TPV) climbed by 44% year on year to US$20.9 billion.
For the first nine months of 2021 (9M2021), Mercadolibre saw its net revenue soar by 87% year on year to US$4.9 billion while net profit more than doubled year on year from US$49.9 million to US$129.4 million.
Two months ago, the company announced the acquisition of Redelcom, a payment services provider in Chile, to strengthen its online payments system.
Shopify (NYSE: SHOP)
Shopify is a provider of essential internet infrastructure for businesses to carry out e-commerce.
Its platform provides many entrepreneurs with the resources and tools needed to run successful home businesses and Shopify powers over 1.7 million businesses in over 175 countries.
The company's share price plunged from its high of US$1,690 to as low as U$780, down 54%.
Its business, however, continued growing strongly.
For 3Q2021, total revenue climbed by 46% year on year to US$1.1 billion.
Of this, subscription revenue increased by 37% year on year to US$336.2 million as more merchants joined Shopify's platform.
GMV increased by 35% year on year to US$41.8 billion while gross payments volume (GPV) jumped to US$20.5 billion.
The company launched Shopify Markets to ease cross-border commerce for entrepreneurs and also rolled out Shopify Balance, a money management tool, to merchants in the US to help them better manage their cash and in-store rewards.
PayPal (NASDAQ: PYPL)
PayPal operates an online payments platform that connects merchants and customers.
The company's share price has halved from US$308.53 in July to as low as US$152 due to the sell-down in technology stocks.
The company just released its fiscal 2021 fourth quarter (4Q2021) and full-year earnings (FY2021), making it one of PayPal's strongest years ever.
TPV for FY2021 jumped by 33% year on year to US$1.25 trillion, with net revenue growing by 17% year on year to US$25.4 billion.
For 4Q2021, a total of 9.8 million net new active accounts were added.
FY2021 also saw free cash flow improving by 9% year on year to US$5.4 billion.
PayPal has expanded the reach for its Buy Now, Pay Later (BNPL) offering with the launch of Pay in 3 in Italy and Spain and adding a "Pay Later" checkout button for Wix (NASDAQ: WIX) e-commerce merchants.
It also strengthened both its in-store and omnichannel offering for merchants by introducing its Zettle terminal for small and medium businesses in the UK, Sweden, and Germany.
Fiverr International (NYSE: FVRR)
Fiverr provides an online marketplace for freelance services, and its platform helps to match sellers of services (i.e. freelancers) with businesses that are seeking them (buyers).
Fiverr's share price plunged nearly 80% from a high of US$323 in February last year to US$68 as investors worried about the future of freelancing once the pandemic had passed.
The company continued to report healthy financial and operating numbers for its 3Q2021 earnings.
Revenue for the quarter climbed by 42% year on year to US$74.3 million while gross margin remained high at 83.3%.
The number of active buyers jumped by 33% year on year to 4.1 million, while spend per buyer also rose by 20% year on year to US$234.
Fiverr recently closed its acquisition of Stoke Talent, a freelance management platform that can help medium to large businesses to better manage their freelancer talent pool.
What do real estate, Malaysia, Asia's retail and healthcare have in common? They are a rich source of dividends! And in 2022, these 4 sectors look to be full of companies with healthy cash flows and dividends. If you want to own some of these stocks yourself, then grab a copy of our latest special report. Click here to download it for FREE.
Disclaimer: Royston Yang owns shares of PayPal.