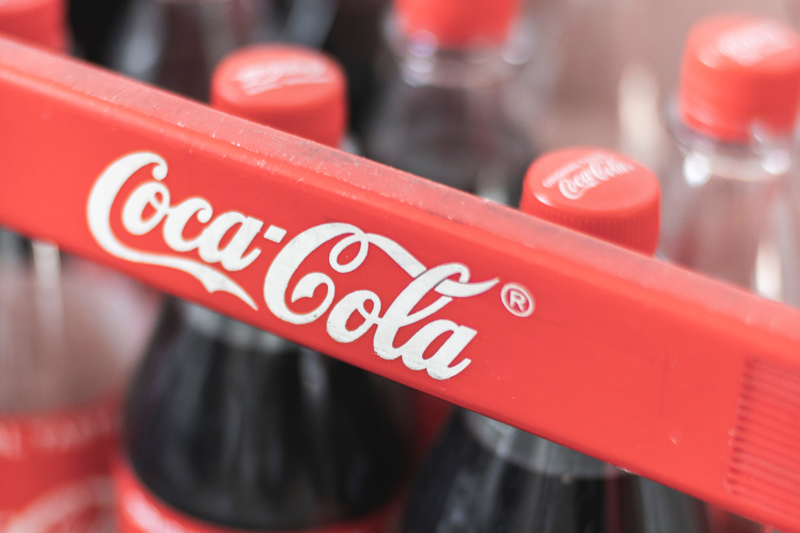 23 Mar

4 US Dividend Kings That You Can Add to Your Watchlist

It's always wonderful to receive a dividend.

And it's even better if that dividend grows over the years, enriching you with more passive income as time passes.

With this additional cash, you can choose to buy more of the same shares that paid out these dividends, thereby compounding your wealth over the years.

In time to come, you'll enjoy a gush of dividends flowing into your bank account and be more than prepared for retirement.

The wonderful thing is, there are companies out there that have consistently raised their dividend for 50 years or more.

These businesses are known as "dividend kings" and offer a mix of stability and the promise of increased cash inflows.

Here are four US dividend kings that you may consider adding to your investment watchlist.
Kimberly-Clark (NYSE: KMB)
Kimberly-Clark is a US$40 billion consumer goods company that sells its products in more than 175 countries.
Popular brands sold by Kimberly-Clark include Huggies diapers, Kleenex tissues, and Scott napkins.
The company recently announced a 1.8% year on year increase in its quarterly dividend to US$1.16, marking its 50th consecutive dividend increase.
Impressively, Kimberly-Clark has been paying out a dividend to its shareholders for 87 straight years.
For its fiscal 2022, net sales inched up by 2% year on year but the company saw the cost of goods sold rising by 9% year on year.
As a result, gross profit fell by 12% year on year and net profit slid by 23% year on year to US$1.8 billion.
Despite this, the company still generated a free cash flow of US$1.7 billion.
Kimberly-Clark just completed its acquisition of a majority stake in Thinx Inc last month, a leader in reusable period and incontinence underway.
Coca-Cola (NYSE: KO)
Coca-Cola probably needs no introduction as almost everyone is familiar with its famous cola.
The beverage manufacturer has not only cultivated a strong brand that has endured through the decades but also recently approved its 60th consecutive annual dividend increase to US$0.44 per quarter, up around 5% year on year.
Its FY2021 earnings saw revenue rise by 17% year on year to US$38.7 billion while operating income rose by 15% year on year to US$10.3 billion.
Net profit jumped by 26% year on year to US$9.8 billion.
The company continues to churn out a free cash flow of US$11.3 billion for FY2021, up nearly 30% year on year from the US$8.7 billion generated in FY2020.
Just last month, Coca-Cola launched its global innovation platform Coca-Cola Creations along with its first limited-edition product, Coca-Cola Starlight.
Coca-Cola Creations will introduce new products and experiences across both physical and digital platforms to help the company maintain its iconic status and to drive future growth.
Colgate-Palmolive (NYSE: CL)
Colgate-Palmolive is another consumer giant that specialises in oral, personal and home care products.
It's famous for its Colgate brand of toothpaste and also its Palmolive brand of toiletries. The company also sells Softlan fabric softener and Ajax dish soap.
The company's board approved its 60th consecutive annual dividend increase and has upped its quarterly dividend to US$0.47 per share.
Colgate-Palmolive has paid out unbroken dividends to its shareholders since 1895 for an impressive 126 years!
FY2021 saw net sales inch up 6% year on year to US$17.4 billion, but an increase in the cost of goods resulted in gross margin falling to 59.6% from 60.8% a year ago.
Operating profit fell by 14% year on year while net profit declined by 20% year on year to US$2.2 billion.
Although net profit took a dip, Colgate-Palmolive continued to generate a healthy free cash flow of US$2.765 billion for FY2021.
3M (NYSE: MMM)
3M is a company that manufactures cutting-edge products for both consumers and businesses.
It has four main divisions — safety and industrial, transportation and electronics, healthcare, and consumer.
Last month, 3M announced the increase in its quarterly dividend to US$1.49 per share, marking the 64th consecutive year that the company has raised its dividends.
The company has paid out uninterrupted dividends to shareholders for more than a century.
For FY2021, 3M reported net sales of US$35.4 billion, up 9.9% year on year.
Operating profit inched up by 2.9% year on year to US$7.4 billion while net profit climbed by 8.,7% year on year to US$5.9 billion.
The company generated a free cash flow of US$5.98 billion, down from FY2020's US$6.6 billion.
Disclaimer: Royston Yang does not own shares in any of the companies mentioned.