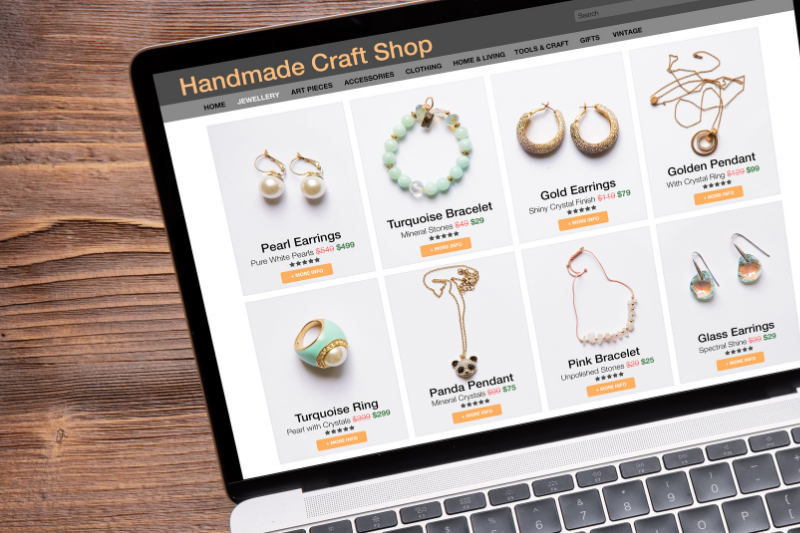 20 Apr

4 Growth Stocks That Are Well-Positioned for the New Economy

I have both good news and bad news for investors.

First, the bad news.

The world has been altered irreversibly after two long years of weathering both a pandemic and an economic crisis.

But here's the good news — there are still companies that have adapted to these changes and are thriving.

Not only are they latching on to new trends, but they also have sustainable catalysts that can allow them to do well over the long term.

And as Smart Investors, we should constantly be on the lookout for such businesses.

While the economic and human landscape may look different, you can pick and choose the companies that continue to demonstrate growth.

Here are four growth stocks that are well-suited for the new normal.
Digital Realty Trust (NYSE: DLR)
Digital Realty Trust, or DRT, is a REIT that owns a portfolio of more than 285 data centres in 26 countries across six continents.
DRT is the seventh-largest REIT traded in the US and has an impressive track record of uninterrupted dividend increases since its listing in 2004.
Just last month, the data centre REIT upped its quarterly dividend by 5% year on year to US$1.22 per share, marking its 17th consecutive year of dividend increases.
DRT's data centres are well-positioned for the digital economy that has seen an acceleration in usage due to telecommuting and increased digitalisation.
The REIT reported a sparkling set of earnings for its fiscal 2021 (FY2021).
Revenue increased by 13.4% year on year to US$4.4 billion while operating income climbed 24.5% year on year to US$694 million.
Net profit soared more than six-fold year on year to US$1.7 billion, aided by a US$1.4 billion gain on the sale of investments.
According to research firm Gartner, worldwide IT spending is set to increase by 5.1% and by 2024, three-quarters of organisations are expected to deploy multiple data hubs.
Etsy (NASDAQ: ETSY)
Etsy is an e-commerce company that runs a platform for the buying and selling of merchandise.
The company is well-known for its unique, handcrafted items sold by popular influencers.
Etsy reported a strong set of earnings for FY2021, with revenue jumping 35% year on year to US$2.3 billion and net profit surging by 41.3% year on year to US$493.5 million.
Gross merchandise volume continued to rise, hitting US$13.5 billion, up 31.2% from a year ago.
Active buyers on its platform have increased to a record-high of 90 million, nearly double the 46 million at the end of 2019.
Active sellers have more than doubled to 5.3 million in the same period.
There could be more growth on the horizon as Etsy's marketplace transaction fee increased from 5% to 6.5% earlier this month.
The company also made significant progress in integrating new acquisitions Depop and Elo7 during the last quarter and has increased both its customer base and geographic reach.
Fiverr International (NYSE: FVRR)
Fiverr International operates a platform that matches freelancers with clients that purchase their services.
Freelance work has surged in popularity during the pandemic due to lockdowns, while more people are also seeking better work-life balance.
These trends boosted the company's top line for FY2021, resulting in a 57% year on year surge in revenue to US$297.7 million.
However, an increase in marketing, administrative, and financial expenses pushed the company to a net loss of US$65 million for the year.
Despite the loss, Fiverr generated a free cash flow of US$35.5 million for FY2021.
Its platform is gaining good traction, with active buyers increasing 23% year on year to 4.2 million.
The spend per buyer is also rising, up 18% year on year to US$242.
The company has just launched Fiverr Inspire — a service that helps the buyers of freelance services to locate the right freelancers through their past projects.
DoorDash (NYSE: DASH)
Demand for food delivery services has surged as more people order in as they telecommute.
This news has benefitted food delivery companies such as DoorDash, where revenue for FY2021 surged by 69.4% year on year to US$4.9 billion.
For the fourth quarter of 2021, total orders increased by 35% year on year to 369 million, while marketplace gross order value rose 36% year on year to US$11.1 billion.
Monthly active users also hit a record of more than 25 million, up 22% from the prior year.
DoorDash's DashPass membership has swelled to more than 10 million.
The company has ambitious plans — it acquired Finland-based Wolt, a food delivery company, for €7 billion last year to expand its reach into Europe.
It also added new verticals and services to increase the attractiveness of its service and boost its customer base further.
Disclaimer: Royston Yang does not own shares in any of the companies mentioned.