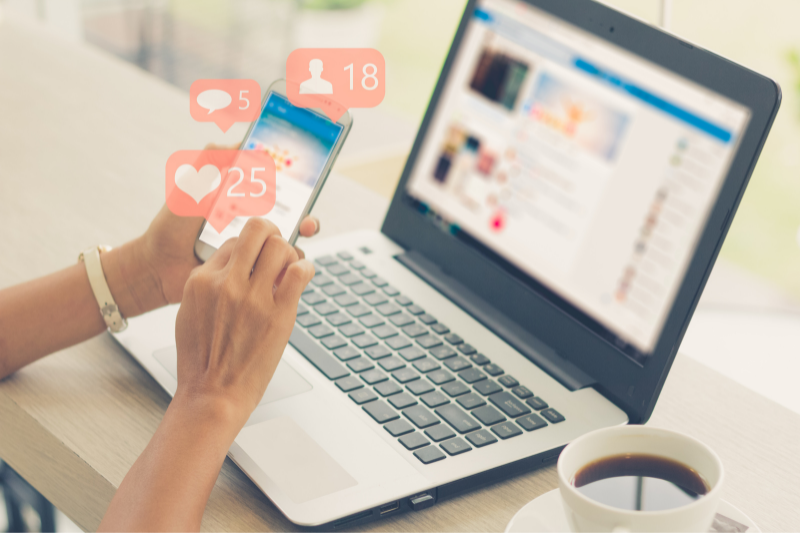 10 Feb

4 Beaten-Down US Growth Stocks That Deserve a Second Look

Investors use a variety of methods to look for investment bargains.

Some trawl through the bargain bin for cheap stocks that are trading below their book values.

Others may search through the 52-week low list for potential gems.

Yet others watch out for sudden plunges in share price that may or may not be justifiable.

Whichever method you use, it's important to be wary of value traps.

While some stocks may appear cheap after a sharp decline, you need to assess if the problems they face are temporary, or structural.

Growth stocks have been taking it on the chin of late, with many seeing their share prices skidding downwards after reporting poor outlooks.

Here are four beaten-down growth stocks that could warrant a second look.
PayPal (NASDAQ: PYPL)
PayPal hosts an online payments platform that connects merchants with customers, and the company had 426 million active accounts at end-2021.
The company's shares plunged nearly 25% in a single day when it reported its fiscal 2021 fourth quarter (4Q2021) and full-year (FY2021) earnings.
Shares recently closed at a 52-week low of US$120.26.
PayPal, however, is still reporting strong growth all around for FY2021.
The digital payments firm added 49 million net new active accounts (NNA) and saw an 11% year on year increase in payment transactions per active account to 45.4.
Total payment volume shot up by 33% year on year to US$1.25 trillion.
Revenue climbed by 18% year on year while earnings per share jumped by 19% year on year to US$4.60. Free cash flow saw a 9% year on year increase to US$5.4 billion.
Investors probably fretted over the company's guidance for 2022, which projected an addition of 15 to 20 million NNA, less than half of what was achieved in FY2021.
Meta Platforms (NASDAQ: FB)
Meta Platforms is a social media company that owns the ubiquitous Facebook, instant messaging service WhatsApp, and picture and video-sharing service Instagram.
Meta's share price saw a steep 26.4% plunge when the company released its FY2021 earnings, and shares are now trading at a 52-week low of US$220.18.
Part of the concern was focused on Meta's first-ever quarter on quarter decline in daily average users.
This number fell from 1,930 million to 1,929 million, triggering fears that Meta's growth has stalled.
However, the company still reported an impressive set of numbers for FY2021, with revenue up 37% year on year to US$117.9 billion.
Net income jumped by 35% year on year to US$39.4 billion.
Looking ahead, Meta expects growth to slow this year, and estimates that revenue for its fiscal 2022 first quarter (1Q2022) will increase by between 3% to 11% year on year.
DocuSign (NASDAQ: DOCU)
DocuSign is a company offering electronic signatures as part of its Agreement Cloud that allows users to sign documents on any device from anywhere in the world.
The company's shares saw a sharp one-day plunge of 42.2% when it released its fiscal 2022 third quarter (3Q2022) earnings.
DocuSign reported strong numbers for the quarter, with revenue climbing by 42% year on year to US$545.5 million.
Subscription revenue jumped by 44% year on year to US$528.6 million, while billings increased by 28% year on year.
Investors, however, were spooked by the company's fourth-quarter guidance.
The e-signature company projected revenue of US$560 million, which is 30% higher compared to a year ago.
This number was viewed as a deceleration from the prior year's 57% year on year growth, and investors interpreted it as an ominous sign that the company's services may become less popular as economies reopen.
Netflix (NASDAQ: NFLX)
Netflix is a streaming TV company that offers a wide range of TV series and movies for its audience.
The streaming giant's shares plunged by 21.8% when it reported lacklustre subscriber growth numbers for 2022.
Netflix had reported a 16% year on year rise in revenue for 4Q2021, with streaming membership numbers hitting a new high of 221.8 million, up almost 9% year on year for the quarter.
The company forecast that it will add just 2.5 million members for 1Q2022, way below the 3.98 million chalked up in 1Q2021.
Revenue is also expected to grow by 10.3% year on year, down from the 24.2% year on year growth witnessed in 1Q2021.
Despite the weaker forecast, Netflix intends to continue working with filmmakers to deliver a wide variety of quality movies and original content for its members.
The company is also launching games within its mobile app and intends to expand its portfolio of games across different genres in 2022.
What do real estate, Malaysia, Asia's retail and healthcare have in common? They are a rich source of dividends! And in 2022, these 4 sectors look to be full of companies with healthy cash flows and dividends. If you want to own some of these stocks yourself, then grab a copy of our latest special report. Click here to download it for FREE.
Disclaimer: Royston Yang owns shares of PayPal and Meta Platforms.