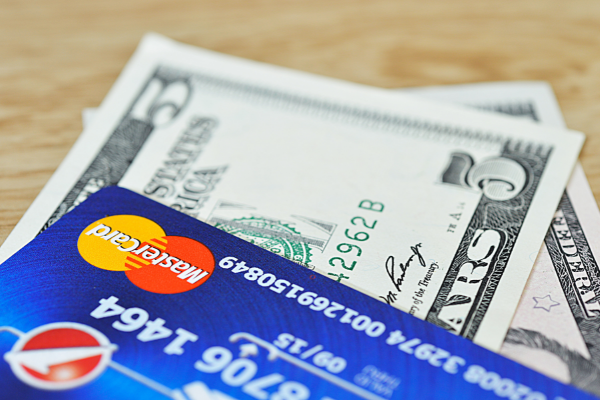 19 May

3 US Stocks Riding A Boom in the Digital Economy

Unless you've been living under a rock, you've probably noticed that many processes have shifted from the physical to the digital world.

Technological advancements in internet connectivity and smartphones have enabled a wide swath of people to shift online.

This surge in numbers bodes well for companies that are riding the digitalisation wave to provide products and services geared towards the new economy.

For example, retailers have embraced the merging of both offline and online worlds by adopting an omni-channel marketing strategy that combines both physical and digital into a holistic plan.

The outbreak of the pandemic has accelerated this online shift and led to even more people going online to interact, communicate and transact.

Investors who are keen on participating in the digitalisation wave should invest in companies that are riding on these trends.

Here are three stocks that we believe are well-positioned to grow in this digital economy.
Paypal (NASDAQ: PYPL)
Paypal provides an online payments portal that connects merchants with their clients.
The company helps to ease pain points in online payments and also has a digital wallet service, Venmo, to provide customers with different options to settle their purchases.
Paypal had just announced the strongest first quarter in its history.
Total payment volume (TPV) grew 50% year on year to US$285 billion, leading to revenue growth of 31% year on year.
The company also added 14.5 million net new active accounts, taking its active account base to 392 million as of 31 March 2021.
Free cash flow jumped 27% year on year to US$1.5 billion, for a free cash flow margin of 25%.
Paypal is growing its business in several ways.
One is by tapping on the growing popularity of "Buy Now, Pay Later" (BNPL) schemes with the announcement of the launch of "Pay in 4" to over nine million Australian active accounts in June 2021.
Paypal is also going big on cryptocurrencies with the acquisition of Curv, a provider of cloud-based infrastructure for digital asset security.
Digital currencies are also allowed as a funding source for US customers to pay merchants, while the Venmo app can now buy, hold and sell cryptocurrencies.
Mastercard (NYSE: MA)
Mastercard is a global technology in the global payments business.
The company makes electronic payments more convenient and secure for its users and helps to link up financial institutions, merchants and customers.
Despite the pandemic, Mastercard posted an 8% year on year growth in gross dollar volume (GDV) to $1.7 trillion for the first quarter of 2021.
Net revenue for the quarter climbed 4% year on year though net profit dipped by 6% year on year due to higher operating expenses.
Mastercard has seen a strong improvement in payment transactions for March and the month-to-date ended 21 April, with year on year growth of 20% and 58%, respectively.
Total issued cards enjoyed a 6% year on year growth to end the quarter at 2.8 billion.
Mastercard also published research that shows 93% of people surveyed will consider at least one new digital payment methods such as contactless, cryptocurrency or QR code.
This finding is encouraging as it means the company can continue to tap on this base of people for further growth.
The company recently concluded the acquisition of Ekata for US$850 million.
Ekata uses identity verification data and machine learning to help Mastercard to boost its digital identity security protocols., ensuring that every transaction is secure and seamless for its customers.
DocuSign (NASDAQ: DOCU)
If you've ever had to get a legal document signed by multiple parties, you would know how tedious the process can be.
Not only do you have to ensure that all the documents are present, you would also need to undertake a time-consuming process to manually locate every signatory.
Enter the world of electronic signatures powered by DocuSign.
DocuSign is a software-as-a-service (SaaS) company whose cloud-based platform allows its customers to securely and remotely sign electronic documents from anywhere in the world.
As more organisations switch to digital processes, DocuSign's product offering fits in nicely with these objectives.
For the fiscal year ended 31 January 2021, the company reported a 49% year on year jump in revenue to US$1.5 billion, of which subscription revenue made up more than 93%.
Billings, an indication of future revenue, surged by 56% year on year to US$1.7 billion.
Total customers jumped from 589,000 in the fiscal year 2000 to 892,000 in the current fiscal year.
DocuSign's Agreement Cloud offering has a total addressable market estimated at around US$50 billion, proving that the company still has a long runway for growth.
And the company isn't standing still, either.
It recently bolstered its Agreement Cloud with a new remote online notarization solution that enables organisations to notarize documents remotely, saving their clients time and money.
We found a stock with 83% YOY growth and a 70% payout ratio. If we're right, you can expect this stock to remain strong for the rest of 2021. All the details you need about this stock is inside our FREE report, 8 Singapore Stocks for Your Retirement Portfolio. Click here to download the report today.
Follow us on Facebook and Telegram for the latest investing news and analyses!
Disclaimer: Royston Yang owns shares of Mastercard.