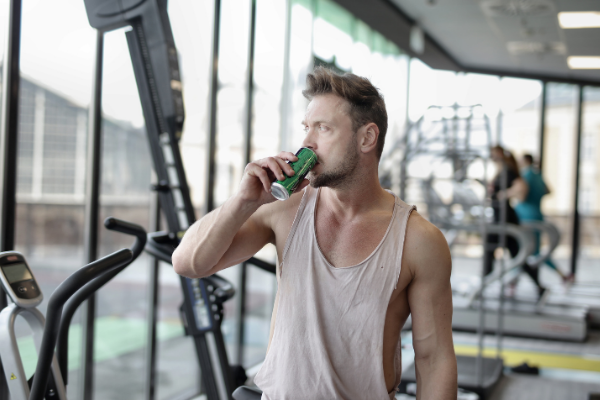 18 Mar

3 Stocks That Are Perfect for a Growth Investor's Portfolio

As the global economy recovers, many companies should start to see growth tick up once again.

But for some companies, the pandemic only served to accelerate demand for their products and services.

If you are an investor seeking growth, it makes sense to look at such businesses as they have proven themselves to be resilient over business cycles.

Here are three stocks that should fit nicely into a growth investor's portfolio.
Fastly (NYSE: FSLY)
As more workers stayed home, demand for a faster internet experience across multiple devices has increased.
Enter Fastly, a computer specialising in edge computing.
The company's edge cloud platform helps to optimise and cloud performance to enable its clients to run faster websites and smoother apps.
In other words, Fastly assists clients in removing their pain points so they can obtain greater control and speed.
For the fiscal year ended 31 December 2020, Fastly reported a 45% year on year surge in revenue to US$290.9 million.
However, as the company is still scaling and building its client base and capabilities, it incurred a net loss of US$95.9 million for the year.
Some bright spots are noteworthy.
The gross margin improved from 55.9% in 2019 to 58.7% in 2020, an indicator of Fastly's pricing power.
The net retention rate stood at 115%, implying that existing customers spent 15% more at Fastly than they did in the previous year.
Total customer count also inched up to 2,084 in the fourth quarter, up from 2,047 in the prior quarter.
Fastly plans to continue building up its Edge Cloud Platform and add capabilities and use cases for clients.
CEO Joshua Bixby is confident of a growing demand for edge computing and sees a bright future for the company.
Monster Beverage (NASDAQ: MNST)
If you are in need of an energy boost, Monster Beverage has an energy drink for you.
The company develops and markets a wide range of energy drinks under a variety of brands: its signature Monster Energy brand as well as Reign, Full Throttle and Predator, to name a few.
Monster has been successful in pushing out its range of energy drinks across the world, and its share price has almost doubled in the last five years.
And despite the pandemic, the company managed to report record fourth-quarter net sales as more people shifted to at-home consumption compared to on-premise consumption.
Revenue for the full year increased by 9.5% year on year to US$4.6 billion.
Operating profit jumped 16.4% year on year to US$1.6 billion, while net profit after tax surged by 27.2% year on year to US$1.4 billion.
CEO Rodney Sacks revealed that Nielsen, the research company, reported that the energy drink category continues to grow in most of the markets that Monster is in, including in the US.
New product launches continue unabated, with new energy drinks being released under the Monster Energy, Reign Total Body Fuel and Predator brands in the fourth quarter of 2020 and the first two months of 2021.
Facebook (NASDAQ: FB)
Now that you've refreshed yourself with a can of energy drink, you may wish to talk about your experience on social media.
And when it comes to social media and communications, Facebook probably does it best.
The social networking company also owns WhatsApp, a chat messaging program, and Instagram, an app that allows people to post photos and videos.
A feeling of isolation due to lockdowns and movement restrictions pushed many more people to embrace social media to stay in touch with loved ones and friends.
The company's daily average users (DAU) saw an 11.3% year on year jump from 1.66 billion to 1.85 billion in the fourth quarter of 2020.
Monthly average users (MAU) increased by 12% year on year to 2.8 billion.
Both DAU and MAU have been increasing for eight consecutive quarters, underscoring the sustained growth in usage of Facebook's social media and communication platforms.
Facebook also reported a stellar set of earnings for its fiscal year 2020.
Total revenue climbed by 22% year on year to US$86 billion while operating profit jumped by 36% year on year to US$32.7 billion.
Net profit surged by 58% year on year to US$29.1 billion.
CFO David Wehner did warn of advertising headwinds in 2021 due to a tougher regulatory landscape.
However, with Facebook's dominant position within the social media sector, the company should do well over the long-term.
SPECIAL FREE REPORT! 10 Growth Stocks to Supercharge Your Portfolio! We cover 3 unstoppable growth trends and the 10 stocks that will ride them in 2021 and beyond! CLICK HERE to download for FREE now!
Don't forget to follow us on Facebook and Telegram for some of our latest free content!
Disclaimer: Royston Yang owns shares of Facebook.