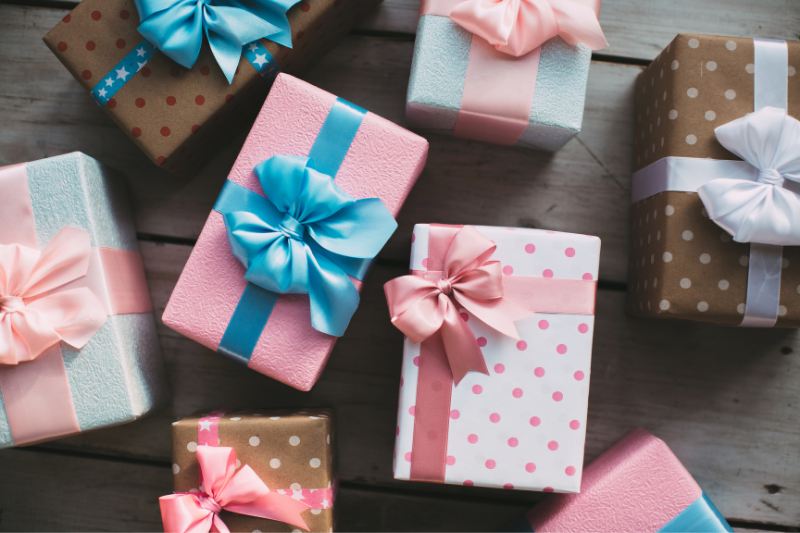 27 Aug

3 Stocks That Are Displaying Explosive Growth

Growth investing is one of the best methods you can use to grow your investment dollars.

You'd be surprised to learn that even during the pandemic, there have been numerous businesses that continued to post healthy growth in revenue and profits.

The reasons for this are varied but can be boiled down to two main ones — businesses that have successfully pivoted to online sales, or those that had a healthy online presence pre-pandemic.

Of course, the key question is whether that growth can continue even after the world enters a new normal when the pandemic eventually subsides.

Businesses that are positioning themselves well should enjoy steady growth even when the virus becomes endemic.

Here are three stocks that are demonstrating explosive growth and could be considered for your growth portfolio.

Etsy (NASDAQ: ETSY)

Etsy is an e-commerce company that operates a platform for buyers and sellers to transact.

The company specialises in providing a collection of unique, handcrafted items that cannot be found on other e-commerce sites.

The pandemic has pushed more people online, thus accelerating Etsy's growth over the past 18 months.

2020 saw the company's revenue doubled year on year to US$1.7 billion while its net profit more than tripled year on year to US$349.2 million.

Etsy's share price has more than quadrupled since the start of 2020 to the current US$202.

This growth has carried on into 2021 as well, with Etsy reporting impressive fiscal 2021 first half (1H2021) numbers.

Revenue jumped by 64% year on year to US$1.1 billion in line with a 53% year on year increase in gross merchandise sales to US$6.2 billion.

Net income more than doubled year on year in 1H2021 to US$242 million.

Growth looks set to continue for the company as it just made two important acquisitions in June this year.

Etsy acquired Depop, a fashion resale marketplace, for US$1.6 billion and also Elo7, a Brazil-based marketplace for unique, handmade items, for US$217 million.

These two acquisitions should expand its geographic reach and customer base, thus providing sufficient fuel for its revenue and earnings growth.

Facebook (NASDAQ: FB)

Social media giant Facebook rarely puts a foot wrong when it comes to its business growth.

2020 saw advertising revenue rising by 21% year on year to US$84.2 billion while net profit jumped by 58% year on year to US$29.1 billion.

The strong performance was the result of more people signing on to the social media platform to keep in touch with friends and family as the pandemic raged around them.

Like Etsy, Facebook's growth momentum has carried over into 2021 as well.

Its recent fiscal 2021 second quarter (2Q2021) saw a 56% year on year surge in advertising revenue, jacking up the company's operating margin to an impressive 43%.

Net profit doubled year on year to US$10.4 billion.

Daily and monthly active users (DAU and MAU) have been steadily climbing as well, chalking up consecutive quarter on quarter increases.

DAU climbed nearly 7% year on year to 1.9 million while MAU rose 7.2% year on year to nearly 2.9 million.

Facebook has a grand plan to introduce the "metaverse", a virtual reality (VR) world where people can interact with one another using VR headsets.

For starters, the company has released Horizon Workrooms, described as an open beta at creating a virtual reality experience for people to work together.

The metaverse may open up more avenues for Facebook to monetise its services as the social media behemoth continues to grow at a rapid clip.

Fiverr (NYSE: FVRR)

Fiverr operates a platform that connects skilled freelancers with organisations that desire their services.

These freelancers offer digital services in more than 500 categories and across nine verticals.

With the outbreak of the pandemic, more people stayed and worked from home. Some, unfortunately, were laid off.

This situation led to a huge surge of freelancers joining Fiverr's platform, resulting in revenue surging by 77% year on year to US$189.5 million.

That growth momentum has carried over into 2Q2021 as revenue jumped by 60% year on year to US$75.3 million.

The company's active buyer base increased from 2.8 million in the prior year to four million in the current quarter, while spend per buyer has also gone up from US$184 to US$226 over the same period.

Fiverr has also forged new partnerships with Salesforce.com (NYSE: CRM) and Wix.com (NASDAQ: WIX) to qualify freelancers through purpose-built training programs to reduce mismatches between buyers (of the services) and sellers.

Fiverr recently downgraded its full-year 2021 forecast for revenue to reflect around 50% year on year growth as economies open up and people spend less time online.

However, this level of growth is still very impressive despite the downgrade and with work-from-home still a core part of the new normal, we can expect the company to continue posting breakneck growth.

In just a few days, we're reopening The Smart All Stars Portfolio – a popular service among growth investors. Inside this portfolio are over 21 U.S. stocks ready for you to buy and hold. Some are iconic names with strong, stable financials. While some are riding on hot, exciting trends with a huge runway for growth. To discover the full details of these stocks, raise your hand here to let us know. You'll send you an invitation to our reopening event!

Follow us on Facebook and Telegram for the latest investing news and analyses!

Disclaimer: Royston Yang owns shares of Facebook.