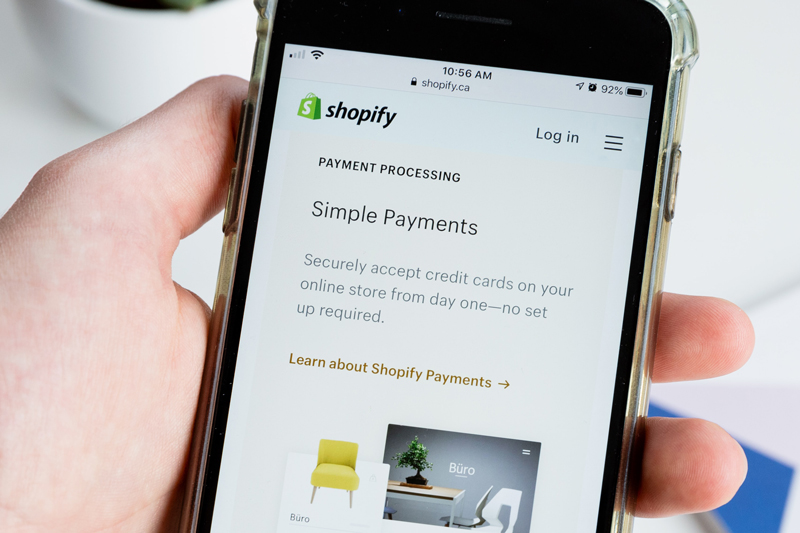 13 Oct

3 Growth Stocks That Can Help You to Achieve Your First Million

It takes patience and perseverance to grow your wealth.

Owning the right stocks helps too.

Investing can certainly help you achieve financial freedom earlier, but discipline and focus are an essential part of the equation.

With the cost of living increasing every year, the purchasing value of each dollar will naturally erode.

This is why it's important to build up a robust investment portfolio that can not only generate healthy dividends but also provide you with a retirement cash stash.

By investing in growth companies, you can enjoy capital gains that will help you to achieve that coveted million-dollar mark.

Here are three stocks that can go a long way towards helping you to achieve this goal.
Leggett & Platt (NYSE: LEG)
Leggett & Platt designs and manufactures innovative products that are used in bedding, flooring and automobiles.
The company's bedding and flooring products include adjustable beds, speciality foam and carpet cushions.
On top of that, the company also manufactures aerospace tubing for the airline industry and hydraulic cylinders for the material handling and construction sectors.
Leggett & Platt's customers include billion-dollar companies such as Home Depot (NYSE: HD), General Motors (NYSE: GM) and Walmart (NYSE: WMT).
The company has held up well despite the downturn, with sales for its fiscal 2021 second quarter (2Q2021) surging by 50% year on year to a new quarterly record of US$1.27 billion.
Net profit clocked in at US$112 million, reversing the US$6 million loss in the prior year.
Leggett & Platt announced a 5% year on year increase in its quarterly dividend to US$0.42, making it a total of 50 consecutive years that the company has raised its dividend.
The annual dividend comes up to US$1.68, giving its shares a prospective dividend yield of around 3.7%.
The company had recently acquired Kayfoam Woolfson, an Irish bedding manufacturer, for around US$119 million.
This acquisition should boost its bedding division and help it to chalk up further growth.
Tractor Supply Company (NASDAQ: TSCO)
Tractor Supply Company, or TSC, is America's largest rural lifestyle retailer.
As of 26 June, the company operated 1,955 Tractor Supply stores in 49 states, selling an extensive variety of products for home and farm care as well as pet accessories and essentials.
TSC has seen healthy demand for its products as more people focused on their homes and land during the pandemic.
2Q2021 sales rose by 13.4% year on year to US$3.6 billion, with comparable store sales increasing by 10.5%.
Net income climbed by 9.3% year on year to US$370 million, and the company declared a quarterly dividend of US$0.52, up nearly 49% year on year.
Backed by the strong performance, TSC has upgraded its full-year 2021 forecast.
Net sales are now expected to come in at between US$12.1 billion to US$12.3 billion, up from the previous estimate of US$11.4 billion to US$11.7 billion.
The company's loyalty program, Neighbor's Club, has also seen membership rise to more than 21 million.
TSC continues to grow the business by partnering with Porter-Cable to sell its range of power tools and accessories in Tractor Supply stores. The company will also work with Porter-Cable to launch exclusive new cordless products next year.
In June, as part of its business expansion plans, TSC also announced that it had started construction of its ninth distribution centre to be completed by the third quarter of 2022.
Shopify (NYSE: SHOP)
Shopify is an e-commerce platform that provides entrepreneurs with essential internet infrastructure to power their businesses.
The company reported strong 2Q2021 results as merchants continued to rely on Shopify's platform to sell their goods.
Revenue clocked in at US$1.1 billion for the quarter, up 57% year on year.
Subscription solutions revenue jumped by 70% year on year, driven by increased merchants joining Shopify's platform.
Gross merchandise volume, or GMV, surged by 40% year on year to US$42.2 billion. Gross payments volume hit US$20.3 billion and accounted for 48% of GMV.
Net profit came in at US$879.1 million but included a US$778 million unrealised gain on equity investments.
Excluding this amount, net profit would still have risen by 180% year on year to US$101.1 million from US$36 million a year ago.
Shopify continues to enhance its platform to entice more merchants to come on board.
It introduced features on its fulfilment network to help merchants to manage their products, while including an analytics dashboard for its mobile shopping assistant to support sales efforts for a better shopping experience.
Disclaimer: Royston Yang owns shares of Tractor Supply Company.