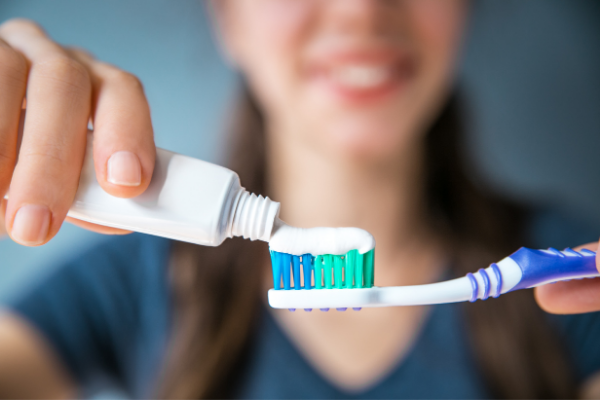 16 Apr

3 Dividend Stalwarts That Can Pay You for Life

The world of investing can be divided into two main schools of thought — growth investing and dividend investing.

While many investors may find growth a more attractive buzzword, investing for dividends also has its merits.

For one, the ability to pay consistent dividends lends an air of stability and certainty to a company.

Dividend investing also generates a stream of passive income to prepare you for your eventual retirement.

The benefits are two-fold — you can feel assured that you have invested in a strong, stable company that can weather crises, while also building up a sturdy base of cash inflows.

That said, it is not so simple to find companies that have a long track record of paying dividends.

Economic cycles could negatively impact businesses, while competitors and new trends can also cause companies to lose market share and fall on hard times.

You'd be surprised to learn that despite the above, there are companies out there that can boast an unbroken track record of raising their dividends over decades.

Here are three dividend stalwarts that can pay you for life.
3M Company (NYSE: MMM)
3M is an industrial conglomerate that manufactures a wide range of products.
The US$114 billion company is made up of four main divisions: safety & industrial, transportation and electronics, healthcare, and consumer.
3M's products are diverse and range from stationery to adhesives, ceramics, cleaning products and filtration systems.
The company has continued to see strong demand for its products despite the COVID-19 pandemic.
Sales for 2020 inched up 0.1% year on year to US$32.2 billion, while net earnings excluding special items declined slightly by 1.5% year on year.
Free cash flow, a crucial metric for dividend-paying companies, stood at US$6.6 billion for 2020, higher than the US$5.4 billion generated the year before.
For 2021, the board of directors approved a 1% year on year increase in the company's quarterly dividend to US$1.48 per share, implying a full-year dividend of US$5.92.
At 3M's closing share price of US$196.47 as of 14 April, this implies a forward dividend yield of around 3%.
The dividend increase represents the 63rd consecutive year that 3M has increased its dividend.
The company expects sales growth of 5% to 8% for 2021 and expects to continue to generate free cash flow that will support its ability to pay out increasing dividends.
Colgate-Palmolive Company (NYSE: CL)
Colgate-Palmolive is a US$67 billion consumer product company that focuses on oral care, personal care, home care and pet nutrition.
Its products are sold to more than 200 countries and include well-known brands such as Colgate, Protex, Ajax and Palmolive.
The company's sales increased by 5% year on year in 2020 to US$16.5 billion despite the crisis.
Gross margin expanded by 1.4 percentage points to 60.8% and operating profit rose 9% year on year.
Net income after tax jumped by 14% year on year to US$2.7 billion.
Colgate-Palmolive generated US$3.3 billion of free cash flow for 2020, an increase from the US$2.8 billion generated in 2019.
The company has an impressive track record of paying uninterrupted dividends since 1895 and has increased its dividends for 57 consecutive years.
Its latest quarterly dividend stood at US$0.45, up from US$0.44 the year before. The annualised full-year dividend of US$1.80 implies a dividend yield of 2.3% at today's share price of US$79.73.
Kimberly Clark Corporation (NYSE: KMB)
Kimberly Clark, or KMB, is another consumer products behemoth that's been in business for 149 years.
KMB's products are used by one-quarter of the world's population every day and are sold in more than 175 countries, spanning adult care, baby & child care, feminine care and family care.
The company owns popular brands such as Scott, Cottonelle, Kotex and Kleenex.
Kimberly Clark posted an admirable set of earnings for 2020.
Net sales rose 3.7% year on year to US$19.1 billion while operating profit increased by 8.5% year on year to US$3.2 billion.
Net profit increased by 9% year on year to US$2.4 billion.
Free cash flow for 2020 was healthy at US$2.5 billion, significantly higher than the US$1.5 billion generated in 2019.
Kimberly Clark's quarterly dividend is US$1.07 per share for a full-year dividend of US$4.28.
At a share price of US$137.21, the dividend yield is around 3.1%.
The company has raised its dividend for the 48th consecutive year and has paid uninterrupted dividends for 86 straight years.
A secure, worry-free retirement may not be as far-fetched as you may believe. In our latest special FREE report, we cover eight stocks, consisting of a mix of blue-chips and mid-cap companies, that we believe can ride the recovery and offer investors a great mix of both growth and income. Click HERE to download the report, 8 Singapore Stocks for Your Retirement Portfolio, for FREE now!
Follow us on Facebook and Telegram for the latest investing news and analyses!
Disclaimer: Royston Yang does not own shares in any of the companies mentioned.