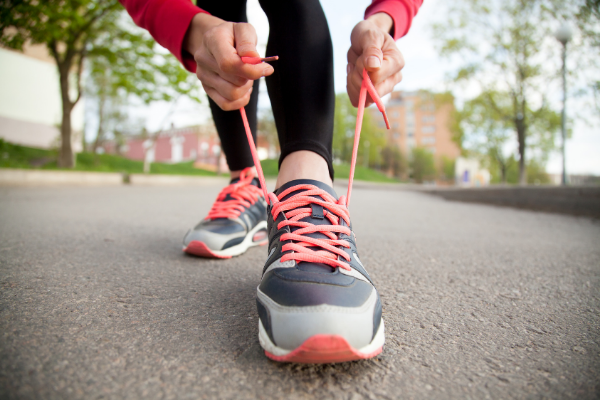 04 Jan

3 Companies That Could Double in 2021 and Beyond

2020 was undoubtedly a year of ups and downs.

While the COVID-19 pandemic created a dearth of demand for travel and tourism services, some businesses received a strong boost from it.

The result was that companies in certain industries such as cloud computing, technology products and services, and rubber gloves did extremely well.

Share prices of iPhone manufacturer Apple (NASDAQ: AAPL) rose around 80% year to date, while e-commerce and online payments provider Mercado Libre (NASDAQ: MELI) more than doubled.

Top Glove Corporation Berhad (SGX: BVA), the world's largest manufacturer of rubber gloves, saw its shares nearly quadrupled this year as demand soared for its products.

Such opportunities have arisen because of the shift to online, triggering higher levels of data usage as more people telecommute.

Now that 2020 is over, which companies should we be eyeing in 2021?

The pandemic has separated the wheat from the chaff, and strong companies that can adapt their business model to cater to the new normal will do well next year.

Here are three companies with the potential to double in 2021 and beyond.
Nike (NYSE: NKE)
If you've ever purchased sports apparel and footwear, then you should have heard of Nike.
The sports giant is known for its innovative running shoes and wide breadth of products.
Earlier this year, the company was hit by temporary store closures across most of its global network as countries announced lockdowns.
However, Nike quickly picked itself back up with its strong digital presence and astute business moves.
For its fiscal 2021 second quarter ended 30 November 2020, revenue was up 9% year on year to US$11.2 billion while net profit climbed by 12% year on year to US$1.3 billion.
Of particular note is its digital sales, which have soared 84% year on year. This makes it three consecutive quarters where digital sales have risen more than 80% year on year.
John Donahoe, CEO of Nike, has emphasized the importance of an innovative product pipeline as the company introduced exciting products such as Lebron 18 and Kyrie 7 during the quarter.
The company's Consumer Direct Acceleration initiative sets the tone for its long-term strategic vision.
Nike will continue to connect and engage with users through its Nike Digital app while increasing the pace of opening new stores to create a digitally-connected experience for its customers.
iFAST Corporation Limited (SGX: AIY)
iFAST is a financial technology company that operates a platform for the buying and selling of securities such as unit trusts, equities and bonds.
The pandemic had accelerated the uptake of financial services, and the group was a beneficiary of this trend.
For the first nine months of 2020, gross revenue rose 33% year on year to S$122 million.
Operating profit more than doubled to S$17.5 million, while net profit surged to S$14.3 million, up from the S$6.5 million recorded over the same period a year ago.
There was a record net inflow of client assets during the third quarter, resulting in assets under administration (AUA) hitting a new record high of S$12.59 billion as of 30 September 2020.
A slightly higher third interim dividend of S$0.008 was declared, up from S$0.0075 in the same period last year.
Although the group recently announced that it had not won the digital wholesale banking licence in Singapore, strong tailwinds generated by the shift to online services should still allow iFAST to continue growing.
Also, Malaysia may be inviting bids for digital bank licences in 2021, with the central bank planning to award up to five licences.
iFAST should be in the running as it has a strong presence in Malaysia.
Starbucks (NASDAQ: SBUX)
Starbucks is almost ubiquitous in many parts of the world as the coffee giant continues its global expansion.
The company has reported a faster-than-expected recovery for its latest quarter ended 30 September 2020 as it picks itself up from the widespread store closures in the first half of the year.
Comparable store sales were down 9% during the quarter for the US and fell 3% for China, but increased sequentially.
Active Starbucks Rewards membership has also grown by 10% year on year to hit a new record high of 19.3 million.
During the company's recent biennial Investor Day, CEO Kevin Johnson outlined the company's long-term growth plans.
Currently, Starbucks has nearly 33,000 company-operated and licensed stores globally.
By 2030, this is expected to rise to 55,000 as the company opens more stores in the US, China and other parts of the world.
These include new formats such as Starbucks Now stores in China and smaller stores with curbside pickup and drive-thrus.
Starbucks will also leverage its artificial technology outfit, Deep Brew, to provide a more personalised experience for customers.
These initiatives and more should provide sufficient fuel for the company's continued long-term growth.
Want to ride the stock market recovery? Download your FREE report: 3 Stocks I will buy in 2021! It comes with a bonus 3 trends for 2021, so you will be well equipped to ride the stock market recovery in 2021. Click HERE to download now!
Follow us on Facebook and Telegram for the latest investing news and analyses!
Disclaimer: Royston Yang owns shares in Nike, Starbucks and iFAST.