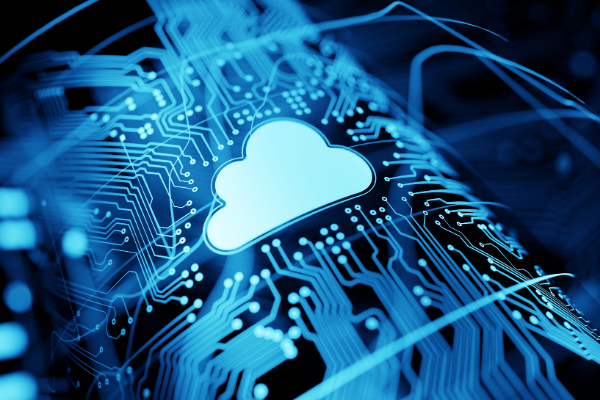 05 Apr

3 Cloud Computing Stocks to Buy for New Investors

Last year's pandemic has led to a surge in online activity, benefiting industries such as e-commerce and digital payments.

At the same time, improvements in technology and connectivity, along with the proliferation of smartphones, has shifted even more people online.

And it's not just consumers that are moving online.

Businesses are slowly shedding laborious, physical tasks and replacing them with automation and digital processes.

At the forefront of this movement is cloud computing.

The term itself encompasses a broad range of applications that make use of the cloud as a platform to deliver services to clients.

A whole new crop of companies, known as software-as-a-service businesses, has tapped on the cloud to deliver subscription-based services.

For new investors, the cloud industry may sound appealing yet daunting as the pace of change is rapid and there are many technical terms.

Here are three big names in the cloud computing space that offer stability and a long track record.

Young investors, or the young at heart, can add these names to their watchlist as a starting foundation for their growth stock portfolio.
Microsoft Corporation (NASDAQ: MSFT)
Microsoft probably needs no introduction.
The name of the company has been synonymous with the famous suite of word processing and spreadsheet tools that it is so well-known for.
But Microsoft offers much more than just that.
The computing giant also runs a successful cloud computing platform known as Azure.
Azure is part of Microsoft's Intelligent Cloud suite of services, a set of connected systems and devices that help to gather and analyse data in real-time.
Clients obtain valuable insights from this data analytics software, demonstrating Microsoft's value-add for the organisation.
For the company's fiscal second quarter, revenue for Azure jumped 50% year on year.
Revenue for Intelligent Cloud rose 23% year on year to US$14.6 billion.
The future looks promising for Microsoft as strong demand should continue for its cloud computing division.
Adobe Inc (NASDAQ: ADBE)
In its early days, Adobe was known for its portable document format (PDF).
But the company has slowly but surely morphed into a cloud computing powerhouse.
The company has multiple products such as Creative Cloud, Experience Cloud and Commerce Cloud.
Each product is subscription-based and taps on the power of Adobe's platform to deliver a suite of useful tools for clients.
For instance, Creative Cloud is a collection of around 20+ desktop and mobile apps and services that offer photography, design and video.
Experience Cloud harnesses its proprietary artificial intelligence (AI) system, Adobe Sensei, to help clients with marketing, analytics and commerce.
The open platform integrates content and data for clients to help personalise the marketing message for each customer.
And Commerce Cloud helps clients to unify the front and back ends of their business model to deliver a seamless experience for buyers by simplifying workflow.
For the quarter ended 28 February this year, subscription revenue rose 31.2% year on year to US$3.6 billion, making up nearly 92% of total revenue.
The gross margin improved to 89%, up from 85% in the same quarter last year.
Adobe's dominance in its area should see its subscription revenue continue its upward trajectory.
Salesforce.com (NYSE: CRM)
Salesforce.com is the number one customer relationship management (CRM) software provider by revenue.
The US$195 billion software-as-a-service company continues to report impressive numbers, with revenue for the fiscal year ended 31 January 2021 (FY2021) rising 24% year on year.
Total remaining performance obligations for the company surged 17% year on year to hit US$36.1 billion.
Salesforce.com utilises its Einstein AI system to support a wide range of corporate functions such as sales, marketing and analytics as part of its Salesforce Customer 360 platform.
The company boasts an impressive clientele of more than 150,000 companies including familiar names such as Singapore Press Holdings Limited (SGX: T39), AirAsia Group (KLSE: 5099) and Changi Airport Group.
Salesforce.com projects that the total addressable market for its services will grow by 11% per year between 2020 and 2024 where it will be worth around US$181 billion.
Get Smart: Size and stability matter
The three companies above are reputable, large and have a strong track record to boot.
New investors who are looking for stability and certainty should certainly include these three stocks in their investment watchlist.
A secure, worry-free retirement may not be as far-fetched as you may believe. In our latest special FREE report, we cover eight stocks, consisting of a mix of blue-chips and mid-cap companies, that we believe can ride the recovery and offer investors a great mix of both growth and income. Click HERE to download the report, 8 Singapore Stocks for Your Retirement Portfolio, for FREE now!
Follow us on Facebook and Telegram for the latest investing news and analyses!
Disclaimer: Royston Yang does not own shares in any of the companies mentioned.