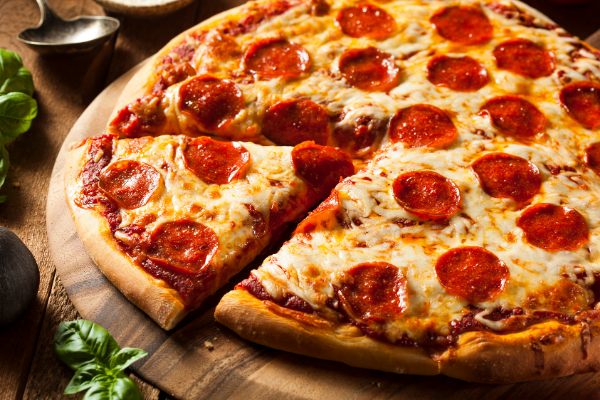 22 Feb

3 Brick-and-Mortar Businesses Demonstrating Surprising Growth

If there was one obvious aspect of the impact of the pandemic on companies, it's that digital businesses have either seen limited impact or have even thrived because of the crisis.

Unsurprisingly, lockdowns and movement restrictions have prevented people from interacting and entering physical locations such as malls and restaurants.

As a result, many physical retail and food and beverage outlets were forced to temporarily shutter.

Though those days have passed and most physical locations have reopened, renewed lockdowns are threatening to impact brick-and-mortar businesses once again.

Besides, social distancing measures can also limit the total capacity allowed into each physical location, thus reducing footfall.

Brick and mortar businesses, though, are not standing still.

Some have either modified their stores to cater to take-outs or drive-thrus or pivoted to doing more deliveries as walk-in customer numbers have fallen.

Here are three businesses that have displayed surprising growth despite the pandemic.
Chipotle Mexican Grill (NYSE: CMG)
Chipotle Mexican Grill, or CMG, serves a variety of Mexican-inspired food items.
As of 31 December 2020, the company had over 2,750 restaurants located in the US, UK, Canada, France and Germany.
Like many of its counterparts, CMG's business was badly affected by the temporary closure of its restaurants during the height of the pandemic.
However, the company has adapted to these changing conditions by embracing a digital ecosystem that allows customers to order through its app and then collects their food later.
Stores were modified to include a "Chipotlane" drive-thru so that customers need not physically enter a store and could pick up their orders conveniently and safely.
By July last year, CMG had opened its 100th Chipotlane and for the fourth quarter of 2020, 42 of the 61 new restaurants opened had a Chipotlane.
This new format has the advantage of increasing restaurant sales, margins and returns, making it a very lucrative one for the company.
For its full-year 2020, revenue increased 7.1% year on year to US$6 billion, with comparable store sales inching up 1.8% year on year.
Of note was CMG's digital sales which soared 174.1% year on year and accounted for 46.2% of its total sales.
By comparison, digital sales made up just 18% of total revenue for 2019.
Domino's Pizza (NYSE: DPZ)
Domino's Pizza is the largest pizza company in the world based on global retail sales.
The company has around 17,250 stores globally, of which around 98% operate on a franchise model.
Domino's has a 17% global market share in the quick-service restaurant pizza format and is present in more than 90 markets around the world.
Although the company does have a strong physical presence, the bulk (55%) of its transactions are for pizza delivery.
This attribute makes the company well-suited to thriving during the pandemic as people who telecommute tend to order food in.
True to form, Domino's reported sales growth of 11.8% year on year for the first nine months of 2020.
Net profit jumped 25.1% year on year to US$339.4 million.
Same-store-sales (SSS) growth continued to impress, with the US chalking up its 38th consecutive quarter of positive SSS and the international division recording its 107th consecutive positive SSS quarter.
The company believes it has the potential to continue scaling up its store count, with another 5,100 additional stores that can be opened in its top 15 markets in the years to come.
Tractor Supply Company (NASDAQ: TSCO)
Tractor Supply Company, or TSCO, is the largest rural lifestyle retailer in the US, selling items such as tractors, lawnmowers, pet food and gardening tools.
As of 26 December 2020, the company operated 1,923 Tractor Supply stores in 49 states and 182 Petsense stores in 25 states.
TSCO achieved record sales and net profit for its fiscal year 2020.
Revenue surged by 27.2% year on year to surpass US$10 billion for the first time, while net profit increased by 33.2% year on year to US$749 million.
In line with the strong results, the company raised its quarterly dividend by 30% from US$0.40 to US$0.52 per share.
The pandemic had a positive impact on the company's business as people focused more on their land, farms and pets, and this trend looks set to continue even after the crisis has passed.
TSCO has 19 million members for its Neighbors Club loyalty program as of end-2020 and reported an increase in customer traffic and ticket size of 10.9% and 12.2%, respectively for the year.
The company's "Life Out Here" strategy details how it plans to enhance customer experience and achieve specific financial targets to deliver healthy shareholder returns.
TSCO will continue to focus on its digital strategy to deliver more convenient solutions for customers.
Click HERE to get our latest and hottest articles in your email inbox today! Sign up for Smart Reads to get the latest investing news, analyses, and stories for FREE! Click HERE now.
Don't forget to follow us on Facebook and Telegram for some of our latest free content!
Disclaimer: Royston Yang does not own shares in any of the companies mentioned.