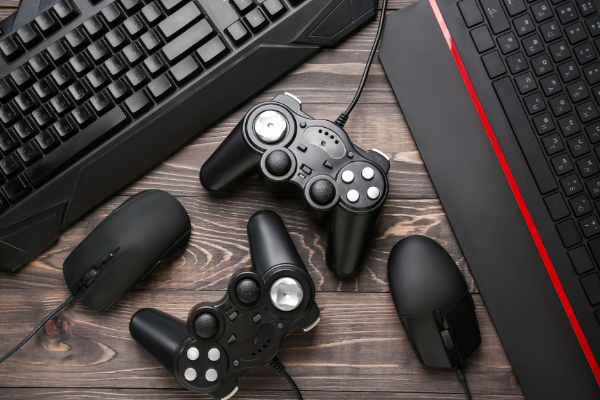 09 Feb

2 Homegrown Companies That Are Growing Rapidly

In recent years, there has been a trend of Singaporean companies seeking to list on foreign stock exchanges.

An example would be local technology companies listed in Hong Kong or the US, leaving less of such companies on the local bourse.

The US market is well-known for being more receptive to such companies as it has an exchange called the NASDAQ Composite Index (INDEXNASDAQ: .IXIC) that features predominantly technology-based companies.

Another reason is that companies may feel they can garner higher valuations on other stock exchanges, thereby raising significantly more than if they had listed in their home country.

Whatever the reasons, we should cheer these companies for making the tough decision to venture overseas to establish their foothold.

The going is never easy and the successful ones should be lauded for putting Singapore on the world map.

Here are two such Singaporean companies that have made us proud with their achievements, and which are also growing rapidly and achieving success.
Razer Inc (SEHK: 1337)
Razer is a leading lifestyle company for gamers, producing both gaming hardware such as peripherals and laptops as well as a software platform.
The company also provides Razer Gold, one of the world's largest virtual credit service for gamers and owns a fledgling fintech division called Razer Fintech that offers an offline-to-online digital payments system.
Headed by CEO Tan Min-Liang, Razer's motto is "For Gamers, by Gamers", underscoring its commitment to providing the best for this niche group.
Listed on the Hong Kong Stock Exchange back in November 2017 with backing from Temasek and Hong Kong billionaire Li Ka Shing at an IPO price of HK$3.88, the company managed to raise a total of around S$721 million.
The company has reported strong numbers in its first-half 2020 earnings report.
Revenue hit a record high of US$447.5 million, up 25.3% year on year as Razer's user base expanded amid stay-at-home trends caused by the pandemic.
The company still reported an operating loss due to high marketing and research and development expenses, but the loss has narrowed significantly from US$52.3 million to US$17 million in the first six months of 2020.
More importantly, its cash flow from operations turned positive, hitting US$66 million during the period.
The company also has around US$586 million in cash with zero debt at the end of June 2020.
The COVID-19 pandemic continues to fuel the company's growth as a record surge has been seen in gaming activity due to lockdowns.
Unsurprisingly, there has been a 75% increase in gaming traffic during peak hours, and 82% of all gamers spent more money on gaming.
As a result, Razer has seen a significant jump in total users, up close to 43% year on year from around 70 million as of June 2019 to 100 million as of June 2020.
With full-year 2020 numbers just around the corner, investors can look forward to more growth for the cutting-edge hardware and software company.
Sea Limited (NYSE: SE)
Sea Limited, listed on the New York Stock Exchange with a market value of around US$124 billion as of this writing, is a global consumer internet company with three major divisions.
The first is digital entertainment (read: gaming) under its Garena unit, the second is e-commerce, branded under Shopee, and the third is digital payments and online services, aptly termed "SeaMoney".
Garena is well-known as a leading global online games developer and publisher, while Shopee operates one of the largest pan-Asian e-commerce platforms in the region.
The company listed around the same time as Razer, back in October 2017, at an IPO price of US$15, raising a total of around S$1.2 billion.
Since then, Sea's share price has multiplied 16-fold, closing at a record high of US$243 recently.
The company reported an impressive set of earnings for the third quarter of 2020.
Revenue surged 98.7% higher year on year to US$1.2 billion, while gross profit doubled year on year to S$407.6 million.
Garena reported a more than doubling of quarterly paying users from 29.2 million in the third quarter of 2019 to 65.3 million in its latest quarter.
For Shopee, gross orders soared by 131% year on year to 741.6 million while gross merchandise value doubled year on year to US$9.3 billion.
The pandemic has greatly accelerated online adoption, with a sharp increase in gaming activity and more people engaging in e-commerce.
Moving forward, the company guided for even more growth.
It raised its full-year 2020 guidance, estimating a 75.4% year on year growth in digital entertainment bookings as well as a 144% year on year growth in e-commerce sales (net of sales incentives).
Which stocks will ride the unstoppable growth trends in 2021 and beyond? CLICK HERE to join us at this FREE webinar: Growth Stocks To Invest in 2021 and beyond to find out!
Don't forget to follow us on Facebook and Telegram for some of our latest free content!
Disclaimer: Royston Yang does not own shares in any of the companies mentioned.