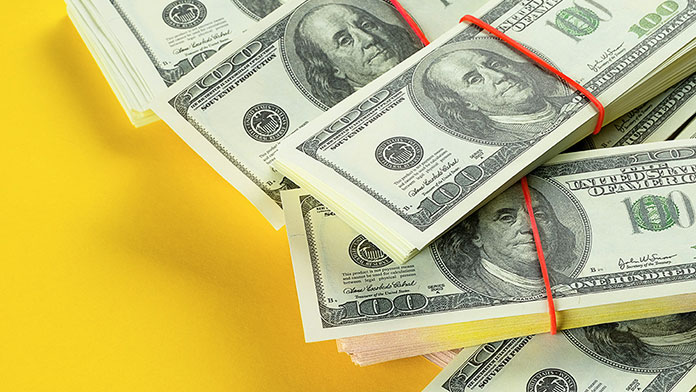 28 Apr

Why We Are Investing in the US Market

There are myriad reasons why people invest.

Some may be interested in capital growth as the business improves over time, while others are looking for a stable and consistent source of passive income from dividends.

For income-driven investors, Singapore offers a fertile ground for passive income due to its reputation as a REITs hub.

However, when it comes to capital growth, a better investment location would be the US.

Let us explain why.
Increased exposure to different industries
Not only is the Singapore market significantly smaller than the US market, but the bulk of it (40%, to be exact) is also dominated by the three big banks and Singtel (SGX: Z74).
This skews the Singapore market heavily towards the finance and telecommunication industries.
If we include a smattering of real estate developers and a host of REITs, I think it's clear that the Singapore market is tilted heavily towards just a few key industries.
In contrast, the US market offers a more extensive range of industries and companies to choose from.
Examples include credit card companies Visa (NYSE: V) and Mastercard (NYSE: MA), pharmaceutical companies such as Abbott Laboratories (NYSE: ABT) and Gilead Sciences (NASDAQ: GILD) and restaurant chains Chipotle Mexican Grill (NYSE: CMG) and Yum! Brands (NYSE: YUM).
It is a fact that Singapore only offers a narrow breadth of companies to invest in.
If you limit your investments to local ones, then you are missing out on potential global leaders in other fields.
Stronger growth prospects
Apart from diversification and exposure, another great reason to invest in the US is that the returns offered are, on average, larger when compared to the local market.
Many US-listed companies tend to be global and enjoy a much longer runway of growth compared to Singapore ones (that tend to be just regional).
As a long-term investor in the US market, you stand a better chance of compounding your wealth at double-digit annual rates if the right companies are selected.
For instance, Visa's share price has more than doubled from US$65.77 to US$171.76* in the last five years, for a compound annual growth rate (CAGR) of 21.1%.
Over the same period, Netflix (NASDAQ: NFLX), the on-demand video streaming services company, has seen its share price soaring from US$79.58 to US$421.38*, for a CAGR of close to 40%.
And Paycom Software (NYSE: PAYC), an online, cloud-based payroll and human resource technology provider, registered a seven-fold increase in its share price from US$32 to US$226*, for a CAGR of nearly 48%.
[*Note: Stock prices as of 27 April 2020]
What is even more amazing is that some of these share price gains exclude dividends. If dividends are included, the total return would be even more impressive.
US companies also have a habit of paying quarterly dividends (as the US still advocates quarterly reporting).
This means that you will be able to enjoy a regular stream of dividend income by investing in dividend-paying US companies, similar to the practice of Singapore REITs paying out quarterly dividends.
Bombed-out valuations
The final reason for us being interested in the US market should be obvious — the COVID-19 pandemic has brought valuations down to more palatable levels after a decade-long bull market.
The swiftest market crash since the Great Depression has brought valuations of excellent companies down a few notches.
All companies will undoubtedly suffer from short-term pain and tough challenges brought about by the pandemic.
But we remain confident that long-term growth remains sound. Companies with sturdy balance sheets will be able to ride through the storm unscathed.
Get Smart: Seize the day!
Just as Robin Williams' character in the movie "Dead Poets Society" exclaims "Carpe Diem!" (Seize the Day!), we believe that we should doing so.
The time to invest is now, as the pandemic continues to rage on and depress valuations for quality companies.
By seizing these opportunities, we can build up a robust portfolio that can promise us great long-term investment returns.
FREE REPORT: HOW TO MAKE MONEY INVESTING IN THE US STOCK MARKET
Download your FREE report. We show how, if you had invested S$100,000 into stocks, it would have grown to a tidy sum of S$145,700 over a three and a half year period.
Just key in your email address below to receive your FREE copy now!