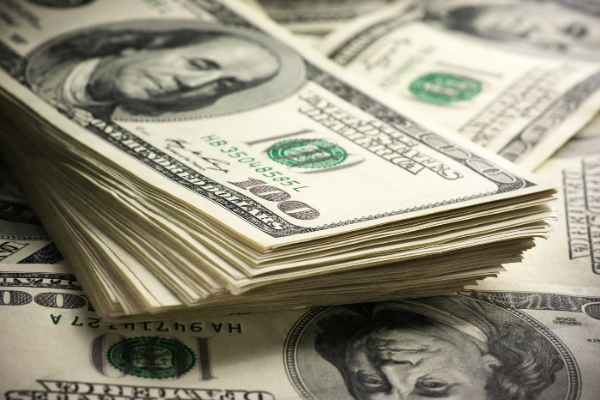 17 Mar

What Should Big Tech Do With All Their Cash?

This week, The Information reported that Chinese tech conglomerate, Tencent Holdings Ltd (HKG: 0700), has made a killing from its investment portfolio.

In 2020 alone, the tech giant made US$120 billion in unrealised gains from its minority stakes in about 100 publicly listed companies. That's around six times as much as Tencent's own projected operating profit for the whole of 2020.

Tencent, which began life as a gaming company, has grown to become a diversified tech behemoth, with operations spanning cloud computing, social networks, enterprise software, mobile payments, and much more.

But outside of its operational businesses is where all the fun truly begins. China's largest tech company has minority stakes in companies ranging from electric vehicle manufacturers to e-commerce, music streaming to ride-hailing and payments and much more.

Without exaggeration, Tencent's investments in publicly-listed companies look like a who's who of tech companies. Tencent owns stakes in Meituan (HKG: 3690), Sea Ltd (NYSE: SE), JD.com Inc (HKG: 9618), Pinduoduo Inc (NASDAQ: PDD), Tesla Inc (NASDAQ: TSLA), Spotify (NYSE: SPOT), Nio Inc (NYSE: NIO), Afterpay Ltd (ASX: APT), Snapchat (NYSE: SNAP), and many more.

But that's just the tip of the iceberg.

Tencent also owns significant stakes in up and coming privately-held companies such as Gojek, Ola, Reddit, Epic Games, Webank, and many others.
Should other tech giants follow in Tencent's footsteps?
The apparent success of Tencent's investment arm has led to the question: Should other big tech companies follow in Tencent's footsteps?
US-based tech giants such as Alphabet Inc (NASDAQ: GOOGL), Facebook Inc (NASDAQ: FB), Apple Inc (NASDAQ: AAPL), and Microsoft Corporation (NASDAQ: MSFT) boast tens – sometimes hundreds – of billions of dollars on their balance sheets and generate billions more in cash each year.
With so much cash lying around, their shareholders may be asking if these tech giants are doing enough with their heaps of cash.
Tencent's strategy to put its excess cash to use through investments in public equities and young startups are starting to pay off and seems to be the perfect blueprint for other cash-rich companies to follow.
Why minority investments may make sense
Tech giants are usually not known to make minority investments in companies but rather prefer buying up whole companies to reap the benefits of synergies.
But, arguably, minority investments may actually be an even more cost-efficient way to put their capital to use. Acquiring whole companies is a more tedious process, which regulators scrutinise. In addition, the acquirer tends to have to pay a big premium to purchase a company outright.
On the other hand, minority investments can be made much less publicly and usually at relatively better valuations.
Taking minority stakes also offers the US tech giants the ability to dip their toes in a range of different companies that would not be possible if they wanted to make whole acquisitions. Moreover, the US tech giants also have a significant advantage as they can provide portfolio companies with expertise, networks, and partnerships.
It therefore would not be surprising to find that young companies may want to have these tech giants as investors to leverage their technology and expertise. This could open the door for the US tech giants to get in on some of the most sought after companies in the world.
Maybe the US tech giant that is most akin to Tencent is Alphabet. The parent company of Google has two investment arms, one of which is called GV, formerly known as Google Ventures. GV's current assets under management is only around US$5 billion, less than 5% the size of Tencent's portfolio but it is a good start. GV has investments in companies such as Medium, Uber, Stripe, Impossible Foods and many more.
Expertise required…
Despite the apparent upside, making minority investments in companies is by no means an easy task.
Investing in early-stage companies, or even publicly-listed entities, requires patience and expertise. Tencent, though, seems to have found a winning formula with many of its investments working out extremely well so far. But other big tech companies, with their access to talent, should be able to replicate Tencent's success should they choose to follow a similar path.
They will need time and money to bring the best talent to manage their vast amounts of capital but, if successful, the fruits of these investments could be substantial.
The bottom line
Tencent is a great example of how companies that generate billions of dollars in cash every year can put their excess capital to use. Tencent has created a tech behemoth that spans numerous businesses and has diversified its investment portfolio to an extent that is unmatched by any company in the world.
Other tech giants could potentially follow suit.
Rather than letting their cash build up, or simply returning cash to shareholders through buybacks or dividends, investing the capital through minority-stake investments could be an even better use of cash.
While the market's bull run in tech companies in 2020 may never be replicated, there is still value being created by tech companies around the globe today. With billions of dollars in their banks, the Apples and Facebooks of this world can certainly look to capitalise on that.
Note: An earlier version of this article was published at The Good Investors, a personal blog run by our friends.
Click HERE to get our latest and hottest articles in your email inbox today! Sign up for Smart Reads to get the latest investing news, analyses, and stories for FREE! Click HERE now.
Don't forget to follow us on Facebook and Telegram for some of our latest free content!
Disclosure: Jeremy Chia owns shares in Afterpay, Alphabet, Apple, Facebook, Meituan, Microsoft, Tencent, and Tesla.