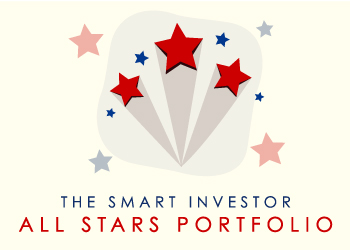 04 Jul

Welcome to The Smart Investor All Stars

Welcome to our All Stars microsite!

We first started this site to introduce readers to a very special style of investing – growth investing.

The Smart Investor team has been working on The Smart All Stars Portfolio for over 3 years… yes you read that right, this is THREE years in the making.

Even before The Smart Investor was born, All Stars was already being conceptualised.  This was back when the team was still at the Motley Fool Singapore.

We launched The Smart All Stars Portfolio in May this year with a cap on the number of members. In the past two months, we spent our time onboarding members to our style of investing…. how to invest in the next rising stars… how to grow your wealth many times over in the years to come…

We would have liked to wait a few more months before reopening our doors again, but we've since received numerous requests to accept new members to The Smart All Stars Portfolio. 

We'll soon be ready to reopen our doors, but for a very, very, short period of time.

Before we do so , we'll be releasing some All Stars content right here on this site, so that you can get to know us better. Do bookmark the site and check back often over the next few days, as we'll be adding new and exciting content to the site daily until our reopen….

In just a few short days.. we'll be unlocking a very strictly limited number of seats to The Smart All Stars Portfolio.

(Please note: membership to All Stars will not be guaranteed, and it's entirely possible that our full allotment of seats could sell out before we expect.)

On behalf of The All Stars Team….

Chin Hui Leong
Co-Founder, The Smart Investor