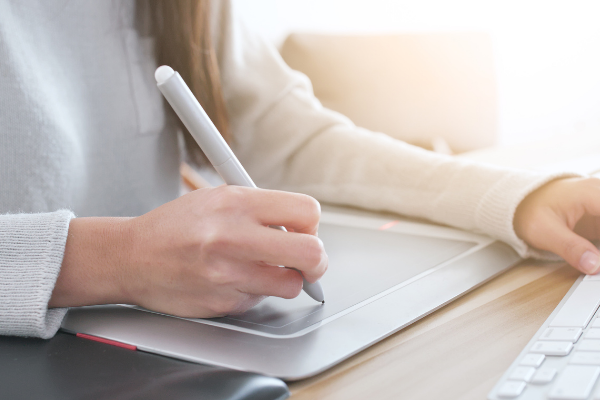 28 Jan

This Technology Winner is Disrupting the World of Paper

Massive gains can come from disrupting an entire industry.

Think about it. Amazon transformed the retail industry, putting once-popular companies such as Sears, J.C. Penney and many other reputable "brick-and-mortar" retailers out of business.

Then, Apple laid waste to Nokia, Motorola and BlackBerry, revolutionizing touchscreen smartphones and pioneering new, accessible mobile applications, or "Apps".

Of course, these two technology giants' share prices have seen phenomenal gains over the years.

When it comes to technology, Amazon and Apple aren't the only disruptors out there.

DocuSign (NASDAQ: DOCU) is changing the way business contracts are carried out by removing the need to sign on paper.

This US$46 billion company secures your signature on each electronic contract, no matter where you are in the world today.

For instance, if you need to sign your insurance policy contract, you can simply sign an electronic document without using any ink or physical paper.

There are more and more companies using DocuSign for their businesses.

In fact, DocuSign's software is already widely used by most of the Fortune 500 companies such as Salesforce.com (NYSE: CRM) and Microsoft (NASDAQ: MSFT), and even accepted by many small and medium-sized businesses (SME).
Growth is set to explode
Today, there are over 100 million people using DocuSign and more than 800,000 paying customers.
In its latest financial year ending Jan 2020, DocuSign's total sales hit US$974 million. That's a staggering 39% increase from its previous year.
What's even more impressive is this. Over the past four years, DocuSign's sales grew by a massive 290%.
For its financial year ending Jan 2021, the e-signature company sales is expected to hit around US$1.4 billion, an even higher growth rate of 43.7% compared to its previous year.
Crucially, DocuSign has a huge first-mover advantage.
According to Datanyze, DocuSign dominates the e-signature market with a 72% market share, while the second and third largest e-signature companies, SignNow and Adobe, take up 5.7% and 5.2% market share respectively.
Healthy recurring sales
The best part of DocuSign's business is its recurring sales model.
Almost all of the company's sales are recurring as its customers have to renew their subscriptions with DocuSign to continue to enjoy its services.
Having recurring revenue provides clear sales visibility for DocuSign. But more importantly, its services allow DocusSign to create an inclusive ecosystem where customers remain "sticky".
And since customers pay a one-year subscription fee upfront, DocuSign gets to collect the entire cash amount first, thereby boosting the company's cash flow.
DocuSign's "net retention rate" in Oct 2020 was 122%. This means that the company's customers from a year ago increased their spend at DocuSign by 22% during its latest period compared to over a year ago. Net retention rate also accounts for customers who didn't renew their subscriptions.
According to DocuSign, it saved more than 20 billion sheets of paper, over 9 billion litres of water and over 63 million kilograms of waste since it started its business more 17 years ago.
On top of that, DocuSign has improved the speed and delivery of signed contracts, and also reducing the frequent errors that could have been made by signing on traditional, paper contracts.
And here's the kicker.
The Covid-19 pandemic has compelled many businesses and even governments to undergo a "digital transformation".
The new trends of social distancing and "work-from-home" policies are going to boost demand for DocuSign's e-signature services.
DocuSign's share price has already more than doubled since the start of last year and continues to scale new all-time highs.
Get Smart: Big money in disrupting the world of paper
DocuSign is truly disrupting the paper contracts and documentation industry, and it is one of the few companies to come out even stronger than it went in.
With a huge runway for potential growth, a "sticky" customer base and a strong environmental push, this stock looks set to chalk up further gains in the years to come.
Start the year off right, and make 2021 a more profitable year for your investments. Download your FREE report: 3 Stocks I will buy in 2021! It comes with a bonus 3 trends for 2021, so you will be well equipped to ride the stock market recovery in 2021. Click HERE to download now!
Don't forget to follow us on Facebook and Telegram for some of our latest free content!
Disclaimer: Willie Keng owns shares in Microsoft.