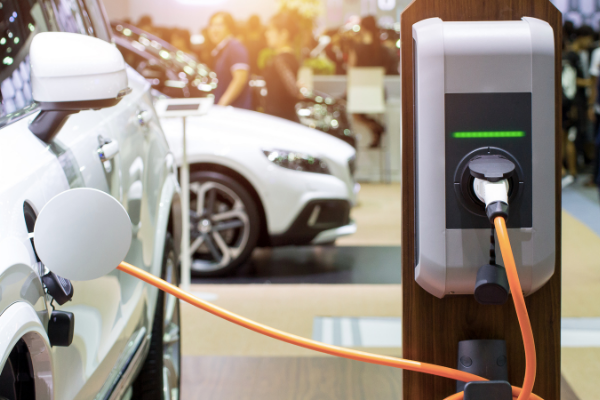 21 Oct

Tesla is Making Virtually All Its Profits From Selling Credits. How? And Can it Last?

Tesla (NASDAQ: TSLA) recorded another profitable quarter in the second quarter of 2020, marking a fourth consecutive quarter of GAAP (generally accepted accounting principles) profit for the company. It was a welcome change for the previously cash burning and unprofitable electric vehicle pioneer.

But eagle-eyed investors will have noticed that virtually all of Tesla's profit and free cash flow generated over the last 12 months was due to the sale of ZEV (Zero Emission Vehicle) credits.

The company booked US$1.05 billion from the sale of regulatory ZEV credits in the 12 months ended 30 June 2020. During the same time period, Tesla recorded US$368 million and US$907 million in net profit and free cash flow, respectively.
So what are regulatory ZEV credits?
To incentivise automobile manufactures to sell ZEVs, some states in the USA have adopted a regulatory credits program, termed the ZEV Program. The ZEV Program is a state law, which currently applies to 12 states in the USA.
This law mandates that a certain percentage of each automobile manufacturer's annual sales must be made up of zero-emission vehicles, measured by what is termed ZEV credits. ZEV credits can be earned by selling ZEVs such as battery and hydrogen fuel cell electric vehicles or Transitional Zero-Emission Vehicles (TZEV) which include hybrid vehicles.
How Tesla makes money from the ZEV program
In order to avoid penalties, manufacturers who sell in states which impose the ZEV program need to earn a certain number of ZEV credits.
There are two ways to achieve this. Either they sell sufficient ZEVs and TZEVs to chalk up enough credits, or they can buy ZEV credits from manufacturers who have built up excess ZEV credits to sell.
This regulation works beautifully for Tesla. As every vehicle sold by Tesla is a long-range electric vehicle, it generates a lot more ZEV credits than it requires. As such, it can sell excess credits to other automobile companies who need them, earning Tesla extra income at virtually no additional expense.
Can Tesla keep selling ZEV credits?
But how long can this last? Historically, Tesla's revenue from ZEV sales has increased as more states started imposing the ZEV program.
The ZEV program originated in California in 1990 and has since extended to a total of 12 states in the US. There are a few things to consider here.
First, is the speed of regulatory changes. Tesla can benefit if more states start to impose the ZEV program.
Similarly, Tesla benefits if states that are already imposing the ZEV program increase the credit requirements. For example in California, ZEV targets are expected to rise from 3% of sales to around 8% by 2025.
Another near-term tailwind is that some credits that were bought in the past are due to expire. A recent report by EPA found that some large automakers buy credits in advance to satisfy future requirements. Some of the "banked" credits are set to expire at the end of 2021 if not used. This might result in a rush for ZEV credits in the next few years.
But it won't last…
However, selling ZEV credits will likely not be a long-term revenue driver for Tesla. Traditional ICE (internal combustion engine) automobile makers are shifting more of their resources towards ZEVs and TZEVs. As their sales mix shifts, they will eventually be able to comply with the ZEV program without having to buy additional ZEV credits.
At Tesla's analyst briefing for 2020's second quarter, Chief Financial Officer Zachary Kirkhorn said:
"We don't manage the business with the assumption that regulatory credits will contribute in a significant way to the future. I do expect regulatory credit revenue to double in 2020 relative to 2019, and it will continue for some period of time. But eventually, the stream of regulatory credits will reduce."
Tesla can live without this extra income
Tesla is still in the early innings of its grand plan for fully-autonomous vehicles. It also has the ability to keep raising more capital through the sale of its high-flying stock.
Shareholders will also note that Elon Musk said that its autonomous software could be valued as much as US$100,000 per vehicle. With a growing base of Tesla vehicles, which are fitted with autonomous vehicle hardware, Tesla has a ready base of customers to up-sell a much higher margin software product.
In the meantime, the sale of ZEV credits can continue to be a source of cash for the next few years as the company bridges for the next phase of its business. Hopefully for shareholders, by the time the sale of ZEV credits dry up, Tesla's other businesses will exhibit greater profitability and higher margins to keep the company's profits and cash flow streaming in.
Want to know what stocks we like for our portfolio? See for yourself now. Simply CLICK HERE to scoop up a FREE copy of our special report. As a bonus, we also highlight 6 blue chips stocks trading at a 10-year low. But you will want to hurry – this free report is available for a brief time only.
Click here to like and follow us on Facebook, here for our Instagram group and here for our Telegram group.
Note: An earlier version of this article was published at The Good Investors, a personal blog run by our friends.
Disclosure: Jeremy Chia does not own shares in any of the companies mentioned.