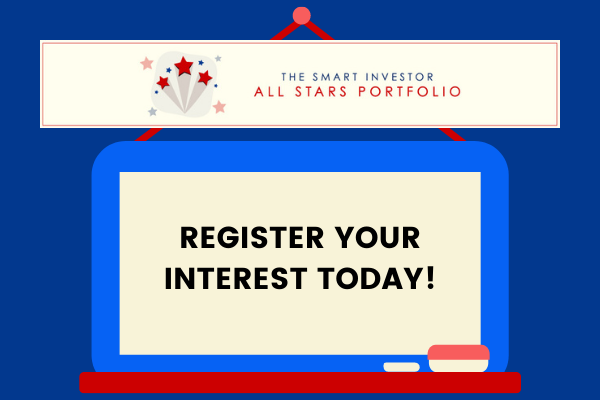 24 Nov

Register for your exclusive invitation to join The Smart All Stars Portfolio!

Want to know which growth stocks to buy in 2022? Or how to invest next year?

Our All Stars strategy has led us to healthy gains and double-digits returns for 75% of our stocks, surging past expectations and gaining tremendous momentum. But this is just the beginning. We're confident about finding even more growth stocks in 2022.

For 5 days only, we're inviting you to join the growth-focused service during our Black Friday sale. You can enjoy 55% OFF the normal price! If you're interested, CLICK HERE to register. We'll send you the invitation once the sale starts.