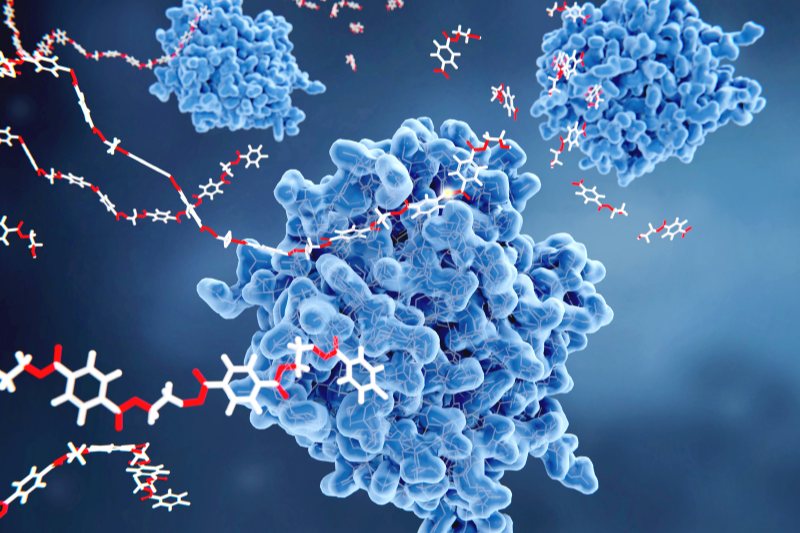 28 Jun

Potential Game-changing Bio-Technology

There are some exciting developments in the biotech space. This is not surprising, given the rising interest to invest in biotech. More money leads to more talent working on these projects and ultimately increases the odds of scientific breakthroughs.

With that said, here are some exciting biotech trends that could be game-changers in their respective fields.
Liquid biopsies
A biopsy is a procedure that involves the extraction of sample cells or tissue from a tumour to determine the extent of a disease. It is useful to determine the characteristics of the tumour, which helps doctors determine the next step of treatment.
Traditional biopsies are invasive procedures that may result in complications. Imagine taking a sample of a tumour in your liver. The process involves inserting a needle into your liver to extract the tumour sample. The risks to this procedure include bleeding, infection, accidental injury to nearby organs etc.
Enter liquid biopsies. A non-invasive procedure, liquid biopsies are simple blood tests that are able to detect characteristics of a tumour without needing to take a direct tissue sample.
Tumours release a variety of biomolecules into the bloodstream that can be detected via a blood sample study. These biomolecules help doctors figure out what sort of treatment a patient needs without requiring an invasive traditional biopsy.
In addition, liquid biopsies could potentially become the first line of cancer-screening for healthy individuals.
At the moment, the lack of good cancer screening has resulted in numerous cancer patients only being diagnosed late. As you may have heard, the earlier you detect cancer, the better your prognosis and the better the outcome of treatment. Due to the non-invasive nature of liquid biopsies, it could become an important first line of detection.
Companies such as Guardant Health (NASDAQ: GH) and the Illumina (NASDAQ: ILMN)-owned, GRAIL, are leading the way.
Guardant Health already has an FDA approved test called Guardant360 which can be used for tumour mutation profiling across all solid cancers. The test is gaining wider acceptance from oncologists, with more than 150,000 tests performed to date. Guardant Health is also actively testing liquid biopsies as a screening tool with a major study in place since 2019. If the trial is successful, the company will submit its test for FDA approval which could become a game-changer in cancer screening.
CRISPR gene editing
For some time now, scientists have realised that specific genes in our body may predispose us to diseases or may cause inherited diseases to pass from generation to generation.
Although they may have identified genes that are causing these diseases, scientists have not been able to alter the gene sequences in question to reverse or prevent the diseases from occurring. CRISPR gene editing may change this.
CRISPR, which is short for Clustered Regularly Interspaced Short Palindromic Repeats, is a gene-editing method that scientists have identified to efficiently and precisely modify, delete, or replace parts of the human DNA.
Scientists aim to develop gene-based medicines based on CRISPR technology to remove disease-causing genes. This could potentially solve the problem of genetic diseases such as sickle cell anaemia, cystic fibrosis, haemophilia, and many more.
CRISPR Therapeutics AG (NASDAQ: CRSP) and Editas Medicine Inc (NASDAQ: EDIT) are two companies that are focused on the transformative potential of CRISPR gene-editing technology.
CRISPR Therapeutics currently has two programs that are at the clinical trial stages. The first is a therapeutic program to treat inherited hemoglobinopathies, β-thalassemia and sickle cell disease. Both these diseases are significant global burdens with around 300,000 and 60,000 babies born with sickle cell disease and β-thalassemia, respectively, each year.
The second is CRISPR Therapeutics' Immuno-Oncology program. Immuno-Oncology is the use of immune cells to seek and destroy cancer cells. CRISPR Therapeutics aims to use CRISP technology to generate off-the-shelf immune cells that can be more easily administered and produced than the current CAR-T therapies that require the patient's own genes.
Similarly, Editas Medicine has two programs that are in early-stage clinical trials. The first is for the treatment of Leber Congenital Amaurosis 10 (LCA10), which is a group of inherited retinal degenerative disorders that are the most common cause of inherited childhood blindness affecting 3 of every 100,000 children globally.
The other program in early-stage clinical trials is for the treatment of sickle cell disease.
Both companies are also developing other solutions for numerous other diseases which are in much earlier stages of development.
Although CRISPR gene-editing technology is still in its infancy, the potential of the technology seems very promising.
Tumour treating fields
Another interesting development in oncology is the use of tumour treating fields. This involves the application of alternating electric fields to disorientate the positions of tumour cell proteins which in turn disrupt the cell division of tumour cells.
Novocure Ltd (NASDAQ: NVCR) is a key player in this arena. I first wrote about Novocure a year ago. Since then, the stock price has climbed by more than 200%, perhaps due to good news regarding some of its ongoing clinical trials.
Currently, Novocure's tumour treating field solution is FDA-approved for recurrent and newly diagnosed glioblastoma and mesothelioma.
It is also in late-stage clinical trials for brain metastasis, non-small cell lung cancer, pancreatic cancer, ovarian cancer, and phase II clinical trials for liver and gastric cancer.
There has also been higher adoption of its commercialised products over the year with the company reporting a 12% increase in active patients and a 32% increase in net revenues in the first quarter of 2021.
Note: An earlier version of this article was published at The Good Investors, a personal blog run by our friends.
SPECIAL FREE REPORT! 10 Growth Stocks To Supercharge Your Portfolio! We cover 3 unstoppable growth trends and the 10 stocks that will ride them in 2021 and beyond! CLICK HERE to download for FREE now!
Don't forget to follow us on Facebook and Telegram for some of our latest free content!
Disclosure: Jeremy Chia owns shares of Illumina Inc.