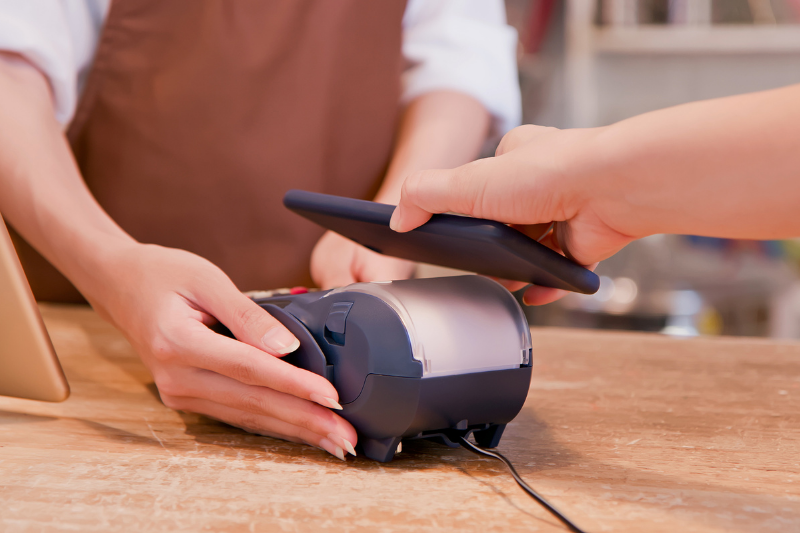 08 Feb

PayPal Plunges 25% After Earnings Report: Is The Payments Giant In Trouble?

The looming prospect of interest rate hikes has spooked the US stock market in recent weeks.

Amid the volatility, many companies are also reporting their earnings for the final quarter of 2021.

In such a climate, any tinge of bad news could lead to further share price declines.

That was what happened to digital payments giant PayPal (NASDAQ: PYPL).

After reporting its fiscal 2021 fourth quarter (4Q2021) and full-year earnings (FY2021), its stock price plunged 25% in the following day.

Given the sizable decline, we will take a closer look at its earnings report to find out if the payments giant is really in hot soup.
Recent headwinds
During its 4Q2021 earnings call, PayPal's management revised its previous 2022 revenue growth expectation down to a range of between 15% and 17%.
The main reason cited by the company was weaker consumer spending.
A global surge in COVID-19 infections due to the Omicron variant has triggered labour shortages, supply chain disruptions and led to rising inflation across various consumer product categories.
In addition, a government stimulus payment scheme has failed to re-ignite spending.
The biggest impact was felt in e-commerce, which has seen growth in purchasing activity cool down after the boom in 2020.
For context, e-commerce giant Amazon (NASDAQ: AMZN) recently reported that revenue from its online stores fell 1% year on year for its fiscal 2021's fourth quarter despite the year-end holiday sales.
A slowdown in spending means less revenue for Paypal as it collects payment processing fees that rely on the volume of payments.
eBay's drag
In 2014, PayPal was spun out of its parent company eBay (NASDAQ: EBAY) after outgrowing the e-commerce platform.
Prior to the split, PayPal served as the primary payment platform on eBay.
But eBay has since decided to progressively migrate its payment services to another provider, exerting significant downward pressure on PayPal's revenue due to lower contributions from the e-commerce site.
For FY2021, PayPal reported that the migration reduced its revenue growth by 7%, or US$1.4 billion.
On an ex-eBay basis, the company's revenue for FY2021 would have been S$25.4 billion, representing 29% growth year on year.
Thankfully, for PayPal, there is light at the end of the tunnel.
eBay's transition is set to be finalised in 2022, with the final impact on PayPal being US$600 million of revenue pressure for 1H2022.
Super app ambitions
PayPal continues to build its PayPal app into a one-stop shop for consumer financial services, cramming a host of features that range from bill payments, a digital wallet, buy now pay later and even cryptocurrency services.
The PayPal super app, launched in October 2021, is showing encouraging signs.
According to the company, app users contribute double the average revenue per account as compared to pure-checkout PayPal customers, and are more likely to remain loyal.
Being a super-app, the availability of other features also means that users are more likely to discover and use PayPal's other services.
For instance, shopper traffic into PayPal's shopping tab has increased 35%, and shoppers going from the shopping tab into a merchant's website has shot up more than seven-fold%.
Venmo
Apart from the PayPal app, the company also owns Venmo, a peer-to-peer payments app.
Venmo is extremely popular in the US.
Over 83 million people in the country use Venmo, and the app's total payment volume (TPV) for the year was US$230 billion, a year on year increase of 44%.
Back during PayPal's 3Q2021 earnings call, President and CEO Dan Schulman announced that he expected Venmo to turn profitable for the year.
PayPal has also announced collaborations between Venmo and high-profile merchants such as Amazon, Starbucks (NASDAQ: SBUX) and DoorDash (NYSE: DASH).
With more customers promising to pay via Venmo with these vendors, TPV is well positioned for further growth.
Given the success of Venmo, PayPal also intends to build on it by integrating certain features already found on the main PayPal super app, as well as launching Venmo in more overseas markets.
Strategic shift
Lastly, PayPal has announced a drastic change in its customer acquisition strategy.
After analysing customer behaviour post account creation, the company realised that their previous acquisition strategy had exposed a weakness.
While it was successful in generating account creation, it has attracted customers with lower engagement and a higher churn rate, giving PayPal an undesirable return on its spending.
Hence, the company has decided to shift its emphasis towards driving engagement among existing users, and look to acquire higher-value net new active accounts (NNAs).
That strategy could mean a slowdown in customer acquisition.
In 4Q2021, the company added 9.8 million NNAs, lower than any of the five quarters prior.
The company reiterated that this figure was within its expectation.
It will now focus on encouraging existing users to become more highly engaged, as the data shows that incremental growth in average revenue per user (ARPU) will provide them with a better return on investment.
This is your chance to tap into David Kuo's decades-long experience in one sitting! We have released a Special Free Report that outlines his strategies for 2022 and beyond. If you're looking into dividend stocks next year, then this FREE report will be invaluable to your success. Click here to download now.
Disclosure: Herman Ng owns shares of PayPal and Amazon.