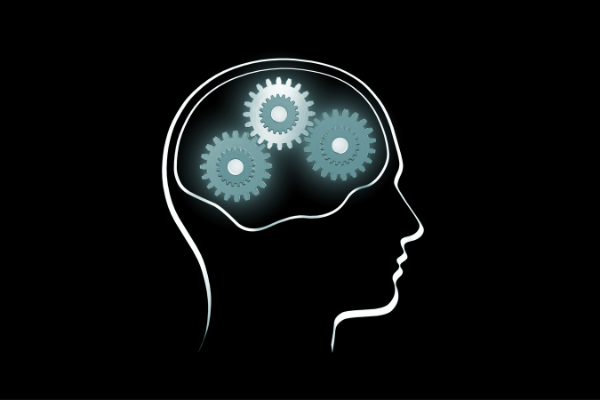 09 Mar

Management Insights From The Earnings Season So Far

A company's earnings conference call can be extremely informative. Not only does it provide information on how a company has done in the last quarter, but management also gives investors a glimpse into the early trends shaping the company's future.

With many companies having reported their full-year earnings results for 2020, here are some of the key management insights on what to expect in the year ahead.
Video conferencing is here to stay…
Leading video conferencing company, Zoom Video Communications Inc (NASDAQ: ZM) capped off a truly remarkable year as it reported a 369% year-over-year increase in revenue for the fourth quarter of its fiscal year ended 31 January 2021 (FY2021).
On a full-year basis, Zoom saw revenue increase by 326%. More impressively, the company expects to build on that solid performance as management forecasts a further 42% increase in revenue for FY2022.
Zoom's founder-CEO, Eric Yuan, said:
"As the world emerges from the pandemic, our work has only begun. The future is here with the rise of remote and work-from-anywhere trends."
With employers getting used to remote working conditions, many are starting to embrace the convenience, efficiencies, and cost-savings associated with it. In addition, employees prefer the flexibility of working remotely.
We have already seen companies such as Shopify (NYSE: SHOP) announcing a permanent shift toward remote working. As forward-looking employers pave the way, the shift towards permanent remote work is only just beginning.
E-commerce growth to normalise but upward trend to persist
There was an interesting chart put up by Shawspring Partners earlier this year showing the e-commerce penetration growth that took place in early 2020 as countries around the world began lockdowns to combat COVID-19.
As the chart shows, e-commerce penetration in the USA grew as much as it did in the eight weeks leading up to April 2020 as it did in the 10 years before then.
Consequently, the leading e-commerce marketplace for entrepreneurs and DIYers, Etsy (NASDAQ: ETSY) saw a 107% increase in annual gross merchandise sold on its platform in 2020. Meanwhile, e-commerce enabler Shopify experienced 96% year-on-year growth in the gross merchandise volume (GMV) facilitated by its platform during the year.
Although e-commerce growth rates are expected to normalise, the overall upward trend should persist.
Shopify CFO, Amy Shapero, said in the company's 2020 fourth-quarter earnings conference call:
"Our outlook coming into 2021 assumes that as countries roll out vaccines in 2021 and populations are able to move about more freely, the overall economic environment will likely improve, some consumer spending will likely rotate back to offline retail and services and the ongoing shift to e-commerce, which accelerated in 2020, will likely resume a more normalized pace of growth."
Similar to how remote work is advantageous over traditional office set-ups, e-commerce holds many advantages over traditional retail.
Online purchasing is more convenient, offers shoppers a wider selection of products, and tends to be cheaper. It is inevitable that these advantages will result in an eventual migration of more purchases from offline to online over the longer term.
The rise of BNPL (buy now, pay later)
Consumers are increasingly looking for smarter ways to pay for their purchases.
Enter buy now, pay later services. As the name suggests, buy now, pay later – or BNPL – allows customers to buy a product or service and pay for it in instalments, often interest-free, over a few weeks after the purchase is made.
Millennials increasingly prefer this option as it provides greater cash flow flexibility. And unlike credit cards, BNPL does not result in expensive interest expenses snowballing should they miss any payments.
This year, Shopify teamed up with Affirm (NASDAQ: AFRM) to offer its merchants the ability to accept BNPL functions from customers.
Meanwhile, digital payments giant, Paypal (NASDAQ: PYPL), has also gotten in on the act, as it launched its BNPL service late in 2020. The take up was so good that Paypal CEO Dan Schulman said in the 2020 fourth-quarter earnings conference call:
"I would also highlight the rapid growth of our buy now, pay later functionality. We saw tremendous and growing demand throughout the quarter and witnessed the fastest start to any product we have ever launched."
Afterpay (ASX: APT), a leading BNPL provider, also reported a staggering 106% increase in underlying sales in the six months ended 31 December 2020.
With the rise of e-commerce and millennials increasingly looking for better ways to manage their cash flow and expenses, it seems that BNPL companies are set for a bright future.
Final thoughts
Covid-19 accelerated the digitalisation of the world.
Although economies will eventually reopen, the way we live, work and play will have changed. As the world adapts, companies that embrace these changes stand to gain the most.
Note: An earlier version of this article was published at The Good Investors, a personal blog run by our friends.
Want to stay abreast of the latest investing news, analyses, and stories for FREE? Subscribe to our weekly email, Smart Reads, now to receive a curated list of our top articles weekly. CLICK HERE to subscribe now!
Follow us on Facebook and Telegram for the latest investing news and analyses!
Disclosure: Jeremy Chia owns shares in Afterpay, Paypal, Shopify and Zoom.