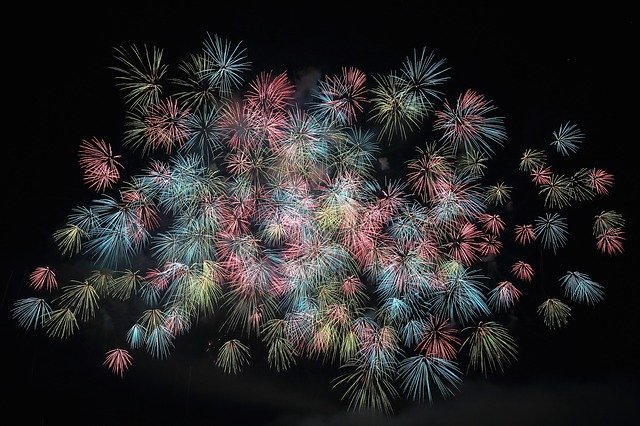 02 May

How To Brighten Up Our Portfolios

By David Kuo, Co-Founder

It would have been a sight to behold… if i was actually there.

This year, those hoping to witness the St Patrick's Day spectacular outdoor light works, admired it on a small screen instead. 

Savage Beauty, which would have drenched a five kilometre stretch of Connemara mountain in shimmering emerald green and sapphire blue light, was cancelled due to the coronavirus.

But it meant that people from all over the world got to admire it from the comfort of their homes, including me.

Up in lights

As I watched the display, it dawned on me that there were some interesting similarities between the light show and our investment portfolios.

How often, I wonder, do we look at our portfolios and imagine what it could look like, if only there was a little more colour and a tad more excitement.

Time and again, we hear that we should always be comfortable with the choice of stocks that we buy. That is a given.

But at the same time, our portfolios should also hold a sense of excitement. Not too much excitement, mind you – just enough to make it interesting.

Investing, in my view, should be fun. It should be fascinating enough to make us want to learn more about the many companies that are listed on the exchanges both here in Singapore and abroad too.

Safe and reliable

Of course, it goes without saying that we invest to make money. And some us might lean towards a portfolio of safe and reliable income shares that help us achieve the objective.

But we should also be confident enough in our investing capabilities to take a small step outside of our comfort zones, every now and again.

I am, it has to be said, an unashamed income investor. In other words, I enjoy the sound of regular dividends hitting my bank account.

But I also know that a dose of growth could make a world of difference to my overall returns. What's more, one or two slightly more speculative shares could boost my returns significantly too.

Get the balance right

That said it is important to have the right balance of income, growth and speculative shares in our portfolios. The mix of the three types of stocks is far from prescriptive. It is not set in stone.

Younger investors might consider injecting more growth stocks, given that they could have a longer time horizon to ride out stock-market volatility.

Older investors, on the other hand, who might prefer predictability over excitement, could consider owning more income shares.

Age doesn't matter

However, age should never be the sole or even partial determinant.

There is nothing to say that older investors should always pack their portfolios to the rafters with income stocks. By the same token, there is nothing to say that younger investors should cram as much growth into their portfolios as possible.

Consequently, it is important to be flexible.

Peter Lynch once said: "In the long run, a portfolio of well-chosen stocks always outperform a portfolio of bonds or a money-market account."

The operative words are "well-chosen stocks". If we want to beat the returns we get from a savings account at the bank, we need to choose our stocks carefully. That means knowing what we own, why we own it and how they fit into our portfolios.

And that's what we are going to do with All Stars. We are going to select a basket of well-chosen stocks. The selection of stocks and their allocation will be key. Because not every one of our selected stocks will fly up. Nobody can pick stocks with 100% perfect accuracy. But that's okay. When you mix them together in the correct manner, we are confident that together, they will help our portfolio soar to new heights. 

And that will be a dazzling sight to behold.