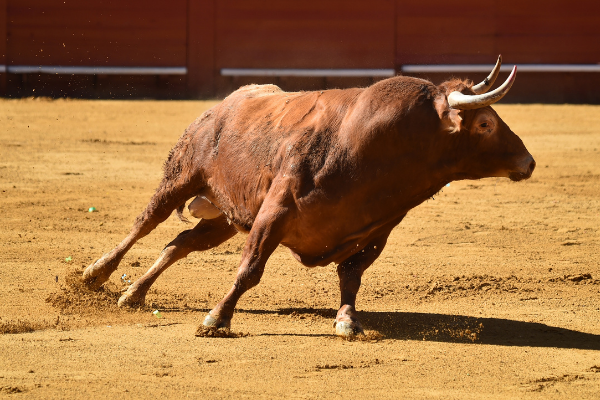 25 May

Has Inflation Put an End to The Stock Market Bull Run?

Here's another question we decided to tackle from a reader.

Inflationary pressures are very real and it seems to hit growth stocks/tech stocks particularly hard, will this be a long-lasting risk to the stocks in the All-Star portfolio?

How would a rise in interest rate affect the stocks in All Stars?

I don't think you can say that inflation has hit tech stocks.

I think you are referring to the share prices. But if you look at the tech stocks, whether it's FAANG, okay, I mean, let's just look at FAANG.

I just told you that just now Microsoft (NASDAQ: MSFT) actually grew its revenue by 19%. I think Apple (NASDAQ: AAPL) grew by 54%, Google grew by, I can't remember the number off the top of my head, but another large double-digit number [Editor's note: it's 34% year on year]. And, even Amazon (NASDAQ: AMZN) has actually grown by over 40 percent.

So I don't think you can say that inflation has affected the business that is behind the ticker.

The share price may have come down, but the business is totally fine, right?

When you're talking about interest rates, right?

If the worry is about interest rates, then I would say buy companies that have pricing power.

Or companies which do not need to borrow money to actually grow. So there are many companies out there, tech stocks, which have plenty of free cash flow.

Then you have cash on hand that you do not actually need to borrow any money and therefore will not be impacted by interest rates at all.

So I think that yes, in the short term, all these stories which come out about inflation and about interest rates affecting share prices of growth stocks.

But I don't think you should live in fear of falling stock prices.

I don't think that you should live in fear that if I buy this stock today and it's going to fall tomorrow, you're never going to time the market perfectly.

I think what you should spend your time on is to really read up on finding out which company which you want to own for your portfolio.

We are giving you the structure of how to identify and construct that portfolio.

And if you are able to pick the right companies and the market crashes, then it's a good thing, right?

Because now you know what you want to buy and if the market doesn't crash, then you can always choose to buy less of whatever company which you like and add to it when the share price gets better or valuation gets better.

Want to know what are the 10 Growth Stocks that could Supercharge Your Portfolio? In our latest special FREE report, we cover 3 unstoppable growth trends and the 10 stocks that will ride them in 2021 and beyond! CLICK HERE to download now!

Follow us on Facebook and Telegram for the latest investing news and analyses!

Disclosure: Chin Hui Leong owns shares of Alphabet, Apple, Amazon and Microsoft. David Kuo owns shares of Apple and Microsoft. Joanna Sng owns shares of Alphabet, Apple, Amazon, and Microsoft.