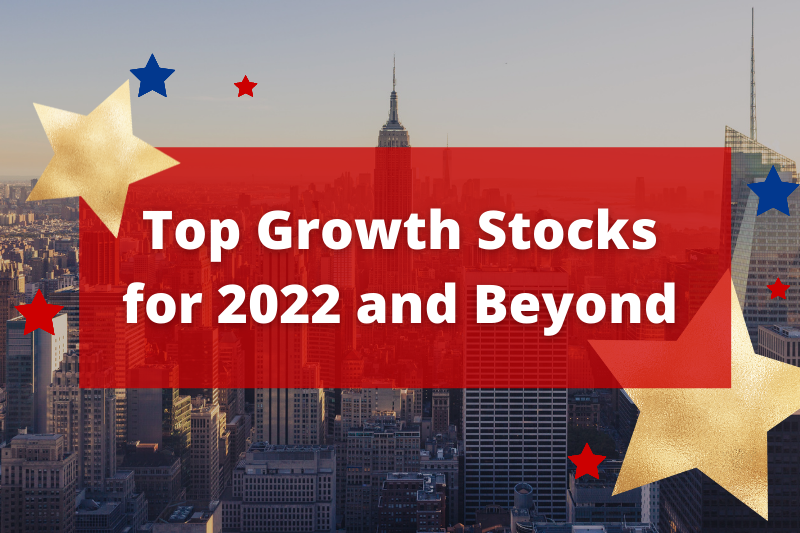 26 Nov

Get Smart: Top Growth Stocks for 2022 and Beyond

Time flies.

As the curtains come down for 2021, it's frightening to realise that 20 months have passed since Singapore enacted the circuit breaker.

When you think about it, what could you have done in the past two years?

Time that has passed will never come back.

The more urgent question is, what should we be doing today ….

… given that we are 20 months closer to the day when we decide to stop working.
Staying focused to succeed
As we look ahead into 2022, the most important thing we should do is to focus.
Last year, we honed our attention on cloud computing, an industry experiencing an unprecedented boom.
We are glad we did.
The seeds that we planted in May 2020 at The Smart All Stars Portfolio, investing in two cloud computing stocks, are starting to bear fruit, scoring an average gain of 110% as of 6 November 2021.
And we are just getting started.
As we cast our eyes forward to 2022, we believe that fintech and genomics are two key sectors offering the same explosive growth that cloud computing promises.
But this time, with a critical difference.
Cometh the moment, cometh the stock
The key ingredients to successful growth investing are straightforward — but often overlooked.
Having a long growth runway is a prerequisite — but it's NOT enough.
You also need the right businesses and leaders to turn a nascent growth trend into reality.
These are the two characteristics that led us to pinpoint cloud computing as the sector to focus on last year.
Allow us to add a third crucial factor this time around.
You see, there is no shortage of growth trends happening today …
… but the ones that become successful need to have a critical utility that turns a promising product or service into an enduring business.
That key moment when everything falls in place.
Fintech's mass adoption moment
For the multi-trillion dollar fintech sector, we believe that it has hit its mass adoption moment.
In simple terms, the mass majority of internet users have finally used a form of online financial service for the first time, crossing the chasm of usage for the first time.
In short, the user accounts have been created …
… and it's up to the fintech companies to make the most of the mass adoption moment.
For instance, the number of active users on PayPal (NASDAQ: PYPL) platform has more than doubled from less than 200 million at the end of 2016 to over 400 million in the middle of this year.
Interestingly, half of this gain occurred in the last 18 months prior to June.
The combination of a fresh base of users together with an expanding slate of services and products to cross-sell looks like a compelling opportunity to us.
Genomic's pivotal moment
The most interesting inventions start out without a purpose.
Take the Apple Watch.
Sure, having a mini computer on your wrist looks cool.
But we don't believe that the Apple Watch can enjoy its enduring popularity today if there was no critical utility to speak of.
In our eyes, it was Apple's introduction of healthcare applications such as electrocardiogram (ECG) and blood oxygen measurements that turned the watch from a "nice-to-have" to a "must-have".
We believe that we are seeing the same utility pattern playing out in genomics.
GRAIL, which is now owned by Illumina (NASDAQ: ILMN), has recently introduced a blood test that can detect 50 cancers.
The difference here is that 45 of the 50 cancers did not have a prior test.
The GRAIL blood test, which is undergoing trials, is already saving lives.
In October 2020, surgical oncologist Phyllis Napoles was able to detect stage two pancreatic cancer in a 76-year old retired car salesman.
The early detection made all the difference, enabling the patient to be treated successfully for a deadly cancer that is often discovered too late and has survival rates as low as 3%.
Napoles remarked that GRAIL's test could "change all the statistics we have on pancreas cancer survival and detection".
Now, imagine what GRAIL could do for the 10 million people that succumb to cancer every year.
Get Smart: The perfect moment to invest
Some investors think that there is a perfect time to invest.
If only that was true …
… the next best thing, in our eyes, is to invest in trends that march to their own beat.
The ones that are enduring, not just for a year or two — but years or decades into the future.
Genomics and fintech are two excellent examples of such trends…
And a hint of where we'll be eyeing stock buys for All Stars Portfolio in 2022.
Look out for our email invitation to join All Stars at our exclusive Black Friday sale.
Send us an email at hello@thesmartinvestor.com.sg if you did not receive your special invitation.
Follow us on Facebook and Telegram for the latest investing news and analyses!
Disclosure: Chin Hui Leong owns shares of Apple, Illumina and PayPal.