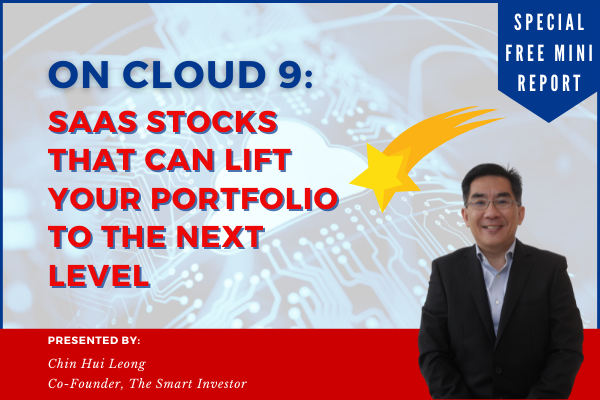 10 May

FREE REPORT – ON CLOUD 9: SAAS STOCKS THAT CAN LIFT YOUR PORTFOLIO TO THE NEXT LEVEL

Of all the headline-grabbing trends around you:
Artificial intelligence (AI)

The internet of things (IoT)

Electric vehicles

3D printing 

5G, robots

Space exploration…
…why did we pick SaaS as our focus, even though it's already an established industry?
Well, SaaS is one rare trend with a healthy mix of track record and the promise of a long runway for growth.
It's also an industry blessed with a selection of fine companies, positioned to have an explosive effect on your profit potential.
And as these SaaS companies gear up for a post-pandemic future…
Smart investors like you must start preparing now.
That's why we did a complete analysis of the SaaS market, and summarised everything you need to know about it in our latest report.
If you're looking to invest in the next profit-maker, this could be it.