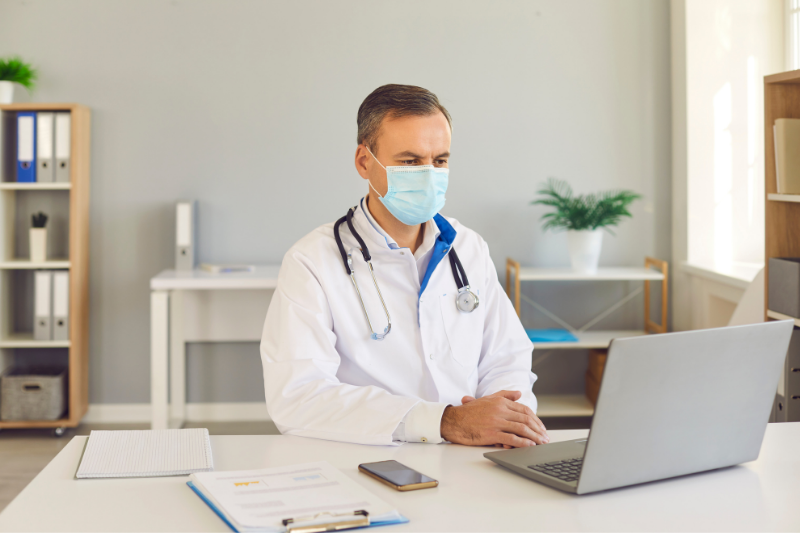 20 Jan

A Sea of Red in the NASDAQ: 4 Stocks Primed for Growth

The US stock market has witnessed a sea of red lately.

More than a third of stocks in the NASDAQ Composite Index (INDEXNASDAQ: .IXIC) have seen share prices fall by an alarming 50% or more from their 52-week highs, plunging the index into correction territory.

The turmoil has been attributed to investors being spooked by heightened inflation, rising interest rates and the lingering economic impact from the COVID-19 pandemic.

But it is unlikely that share prices will remain depressed forever.

If you take a long-term approach to your investments, the current situation could offer some tantalizing investment opportunities.

By scooping up shares of high-quality companies that can continue to grow their bottom line, your investment portfolio should grow in tandem as well.

Here are four excellent companies with strong prospects for future growth.
Upstart Holdings (NASDAQ: UPST)
Upstart is an American financial technology company that aims to make borrowing more affordable to the mass public and unlock mobility and opportunity for Americans.
The company owns a lending software platform that is provided as a cloud-based service to banks.
The platform makes use of artificial intelligence (AI) to modernize the way banks quantify risk for individual borrowers, allowing banks to more effectively price loans and reach a wider customer base.
Over time, Upstart's platform becomes even more accurate as the system constantly learns and optimizes in response to real time data.
According to the company, its platform already leads to 75% fewer defaults at the same approval rate, and 173% more approvals at the same loss rate.
The company's financial performance has also been on a tear.
In its latest quarterly report for the fiscal 2021 third quarter, revenue surged 250% year on year to US$228.4 million, while net profit tripled year on year to US$29.1 million.
With the company potentially looking to launch products targeting other loan categories, Upstart's total addressable market could yet increase exponentially.
Roku (NASDAQ: ROKU)
Roku is a home entertainment and media company offering both hardware and software solutions that consolidate content from various providers.
Users can use the Roku platform to watch their favourite shows from popular streaming platforms such as Netflix (NASDAQ: NFLX), Disney Plus, HBO Max, and many others.
The company also owns and operates its own streaming channel called Roku Channel.
Roku's devices are gaining in popularity.
For the 12 months up till 30 September 2021, the company added 10.4 million users, while streaming hours grew 21% year on year to 18 billion hours.
More impressively, average revenue per user (ARPU) rose by 49% year on year, reaching US$40.10.
The Roku platform also caters for targeted advertisements.
Using sophisticated advertising tools built for streaming, the company can display advertisements from content providers and advertisers to highly engaged and relevant users.
The Roku software is also the leading smart television operating system (OS) for the past two years, and the company has announced a partnership with Sharp (TYO: 6753) to produce a series of television models that will come integrated with Roku OS.
Coinbase Global (NASDAQ: COIN)
Coinbase operates a cryptocurrency exchange and aspires to enhance access to the wider crypto economy.
The company has seen explosive growth in trading volume on its exchange as cryptocurrencies lurch towards mainstream adoption.
In its most recent earnings report for the quarter ended 30 September 2021, the company reported total trading volume of US$327 billion, a whopping 626.7% growth year on year.
In tandem with the higher trading volume, Coinbase has delivered strong financial performance.
In the same quarter, net revenue came in at US$1.23 billion, climbing 431% higher year on year, with strong growth across all business segments.
Looking forward, Coinbase has plans to become a one-stop shop for crypto.
The company recently announced that it will acquire FairX, a derivatives platform that will help Coinbase launch crypto derivatives.
Coinbase believes that this development is critical for the long-term success of the crypto economy, which it still sees being at an early stage of development.
With the continued popularity of cryptocurrencies and blockchain-related technologies, Coinbase still has a long growth runway ahead.
Teladoc Health (NYSE: TDOC)
Teladoc is a global leader of virtual healthcare, facilitating online medical consultations between patients and medical professionals.
The COVID-19 pandemic has been a big boost for Teladoc's business.
Apart from pushing the use of virtual care services during the last two years, customers are set to continue using the service as they enjoy the benefits and convenience provided.
This trend is evident from Teladoc's recent financial performance.
Despite the pandemic showing signs of letting up last year, the company still managed to post total revenue of US$522 million in its fiscal 2021's third quarter, a year on year improvement of 81%.
Overall, the telemedicine industry is expected to grow at a compound annual growth rate of 30.1% through 2026, where it will reach a market size of US$178 million.
As the market leader, Teladoc is well poised to capture a healthy slice of this lucrative market.