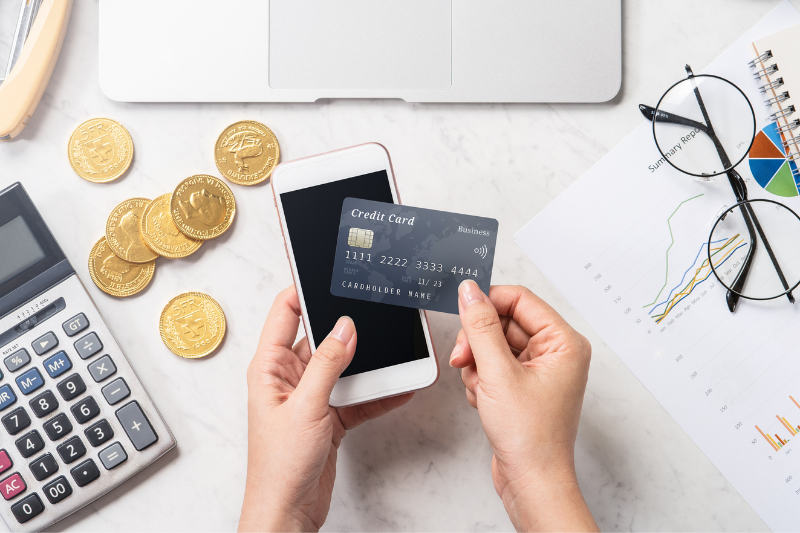 06 Jan

4 US Growth Stocks To Start 2022

The New Year presents a great opportunity to reflect, reset and refresh.

Many people set new year resolutions for themselves to achieve in a bid to make this year better than the last.

One of these should involve a review of your investment portfolio.

Poorly-performing companies may need to be replaced by companies that can grow your money more effectively.

By refreshing your portfolio for 2022, you can ensure that it will continue growing healthily.

Here are four growth stocks that you can consider adding to your portfolio this year.
Mercadolibre (NASDAQ: MELI)
Mercadolibre is the dominant e-commerce company in Latin America with leading capabilities in digital payments, fulfillment, and shipping.
The company enjoyed a stellar 2021.
For the first nine months of the year, Mercadolibre's revenue grew 86.6% year on year to reach US$4.9 billion, while net profit surged 159.5% year on year, hitting US$129 million.
New records were set in the year for gross merchandise volume, payment volume and credit portfolio size.
Unique active users also reached new highs, with user engagement continuing to deepen across the company's various products.
The signs are encouraging for a stronger performance in 2022.
Already the leading player in the world's fastest growing e-commerce market, Mercadolibre continues to grow its fulfillment centre network, expanding its reach and delivery speed across the region.
Mercadolibre has also made moves to expand in Chile, with the acquisition of payments service provider Redelcom.
This move will help Mercadolibre consolidate its value proposition in Chile, enhancing the growth of its payments tools and digital financial solutions in the country.
PayPal Holdings Inc (NASDAQ: PYPL)
PayPal has been a major player in the financial industry for online payments and money transfers ever since its initial public offering (IPO) in 2002.
Despite its long history of success, the company's growth continues to impress.
In its most recent fiscal 2021 third quarter earnings report, PayPal reported that total payment volume (TPV) grew 26% year on year, with revenue of US$6.2 billion representing a year on year growth of 13%.
The company also made several exciting announcements in 2021.
It acquired Curv, a leading provider of cloud-based infrastructure, in an attempt to expand its capabilities in digital currency transactions.
PayPal also launched Checkout with Crypto, allowing PayPal users to buy, sell, hold, and transact with cryptocurrencies from their PayPal app.
Other new initiatives have been lined up for 2022.
A brand-new partnership with e-commerce titan Amazon (NASDAQ: AMZN) will allow PayPal users to checkout with Venmo, which could provide a healthy boost to TPV.
The company is also exploring plans to launch a stockbroking service, and has hired a brokerage industry veteran to head its "Invest at PayPal" division.
Sea Ltd (NYSE: SE)
Sea Ltd is a locally founded global consumer internet company.
The company has three main lines of business, namely digital entertainment, e-commerce and digital financial services.
Sea's segments are firing on all cylinders in 2021.
The digital entertainment business, Garena, serves some of the largest game communities worldwide.
Free Fire, a battle royale game developed by Garena, is the highest-grossing mobile game in Southeast Asia and Latin America, a position it has maintained for nine consecutive quarters.
Sea's e-commerce app, Shopee, is the top-ranked shopping app in Southeast Asia and Taiwan, measured by monthly active users and total time spent in-app.
Shopee has also launched in Brazil, Poland, France, Spain and India, as the company made inroads into new markets.
2022 promises to be another exciting year for SeaMoney, the group's financial services arm.
After winning a digital full bank license from the Monetary Authority of Singapore (MAS) in late 2020, the company is expected to finally release its SeaBank business in Singapore during the first half of 2022.
SeaBank will be Sea's foray into digital banking for retail customers, and will leverage Sea's existing user base on Shopee to attract customers.
Shopify (NYSE: SHOP)
Shopify is a Canadian e-commerce company that provides an ecosystem of tools for individuals and businesses to set up an online shopping platform.
The company's share of U.S. retail e-commerce sales in 2020 was 8.6%, behind only Amazon.
Shopify's business continued to accelerate in 2021.
For its fiscal third quarter ended 30 September 2021, it chalked up revenue of US$1.1 billion, representing a year on year growth of 46%, while monthly recurring revenue and gross merchandise value also extended their upward momentum.
Shopify's buffet of tools also includes payments, shipping and financing.
The wide variety of tools ensures that merchants will become "stickier", thus reducing the chances of them switching to another e-commerce platform.
In 2022 and beyond, Shopify is looking to expand internationally, giving its customers the ability to reach new geographies through Shopify Markets.
It will also work on expanding its retail point-of-sale business in a bid to capture greater market share in the payments space.
This is your chance to tap into David Kuo's decades-long experience in one sitting! We have released a Special Free Report that outlines his strategies for 2022 and beyond. If you're looking into dividend stocks next year, then this FREE report will be invaluable to your success. Click here to download now.
Disclosure: Herman Ng owns shares of Mercadolibre, PayPal, Amazon and Sea Ltd.