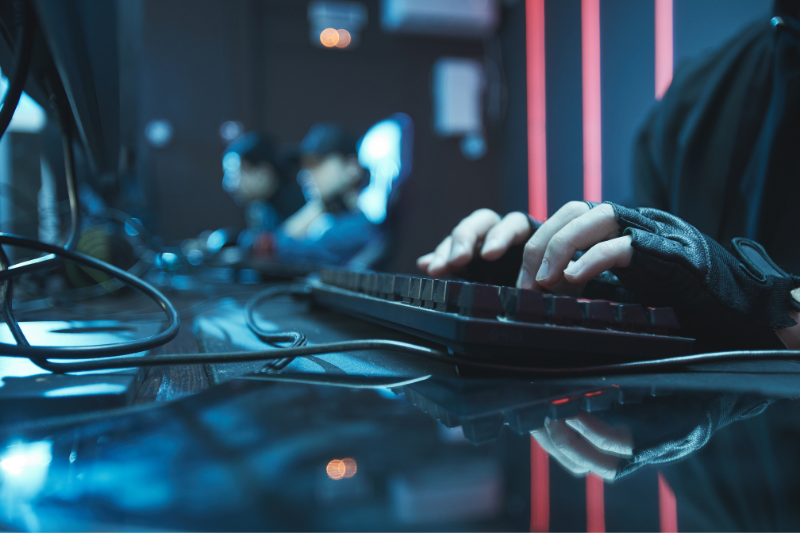 17 Feb

4 US Growth Stocks That Have Fallen 50% Or More From Their All-Time High

There is always something to worry about in the stock market.

For now, the big bogeyman is rising inflation.

Faced with supply chain disruptions and rising costs of labour and materials, companies have been forced to raise prices of goods and services to maintain profit margins.

Unfortunately, the price hikes have occurred during a period where consumers have higher spending power due to economic stimulus injected by the US government.

The above factors combine to cause rapid inflation in the economy.

Inflation is bad for the stock market because it tends to lead to higher interest rates.

But as long term investors, higher inflation should not deter us from investing in strong companies that can continue to grow their earnings.

Such companies are likely to end up as eventual winners, even if their stock prices crater by more than 50% in the short term.

Here are four beaten down stocks that are still posting healthy growth amid challenging conditions.
Block (NASDAQ: SQ)
Block, previously known as Square, is a financial technology company that aims to promote financial empowerment by providing financial services to the underserved.
The new name has numerous connotations.
They refer to building blocks, neighbourhood blocks and their local businesses, blockchain, and obstacles (stumbling blocks) to overcome.
Founded in 2009, Block first found success through the invention of a small device that allows smartphones to become a debit or credit card reader.
Since then, the company has grown from strength to strength.
Block now owns an ecosystem of commerce solutions for businesses, as well as mobile payment service Cash App and bitcoin initiative Spiral.
The payments company continues to fire on all cylinders.
In its latest quarterly report for its fiscal 2021 third quarter, Block posted net revenue of US$3.84 billion, representing a 27% year on year growth.
DocuSign (NASDAQ: DOCU)
DocuSign is a pioneer of e-signature technology, helping organisations connect, automate and manage agreements.
The company uses pre-built integrations and application programming interfaces (APIs) to allow its customers to embed DocuSign within their own websites, apps and workflows.
DocuSign also provides a software-as-a-service offering called Agreement Cloud.
Agreement Cloud goes beyond e-signatures, providing a service that automates more processes within a typical contract formation and agreement process.
A whole range of business processes can be streamlined by Agreement Cloud, including sales, marketing, human resources, procurement and many others.
More clients are beginning to see the usefulness of such services.
For DocuSign's fiscal 2021 third quarter ended 31 January 2022, it reported a customer base of 1.1 million.
The business added 119,000 customers in the prior nine months.
Since fiscal 2013, the company has grown its customer base at a compound annual growth rate (CAGR) of 41%.
Net dollar retention rate has also remained over 117% for nine consecutive quarters, showing that customers are pleased with DocuSign services and are spending more over time.
Lemonade (NYSE: LMND)
Lemonade is an American insurance company that powers its operations using artificial intelligence and behavioural economics.
The company relies on digital solutions such as chatbots and its mobile app to distribute its products, rather than human agents.
This approach helps the company tackle the conflict of interest found in the traditional insurance business model.
Not only is Lemonade exempted from paying agent commissions, leftover premiums that are not used for claims and expenses are donated to charities through the Lemonade Giveback programme.
Recently, Lemonade entered the car insurance space.
The move adds to its existing offerings in the homeowner, pet and life insurance segments, and allows Lemonade to bundle its insurance products to offer customers a more attractive proposition.
The insurance technology company has an impressive growth trajectory.
In its latest shareholder letter, the company reported that the number of customers for its fiscal 2021 third quarter grew 45% year on year to 1.36 million, while premium per customer improved by 26% year on year, reaching US$254.
Revenue also doubled year on year, reaching US$35.7 million.
Unity Software (NYSE: U)
Unity runs a leading platform that allows users to create and operate interactive, real-time 3D content.
The company has found success in the gaming category, powering popular games such as Pokemon Go, Temple Run and Call of Duty: Mobile.
But the technology can be used for other purposes as well.
Apart from game developers, Unity's community of creators also includes automotive designers, architects, filmmakers and more.
This flexibility gives rise to exciting possibilities for Unity in the metaverse.
The metaverse is a network of virtual worlds in 3D that represents the future of the internet.
It's a virtual world that will allow people to work, interact and play with one another in the distant future.
Given Unity's market leading position, creators will no doubt use its platform to build content which can be monetized in the metaverse.
But while the metaverse might still be years away, Unity is already logging serious growth in its financial performance.
For the company's fiscal 2021 third quarter, the company generated US$286.3 million in revenue, growing 43% year on year.
Disclosure: Herman Ng owns shares of DocuSign.